2014 Fantasy Baseball: Jason Heyward, Draft or Dodge?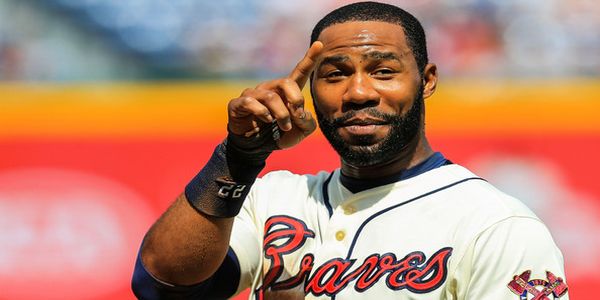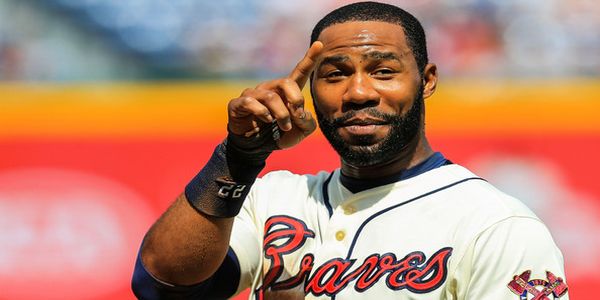 Jason Heyward had a season ravaged by injuries last year between an emergency appendectomy and a pitch to the face that broke his jaw. As odd as it sounds, those are the kind of injuries you would rather see from someone who has been getting the injury plagued label. It isn't a nagging hamstring or oblique, which are certainly worse signs than sporadic freak injuries.

Even though his overall numbers were way down from what was a breakout fantasy campaign in 2012, his actual on the field performance was right on par as he posted a 120 wRC+ in 2013 (121 in 2012). Most of that production came when he was moved into the leadoff spot, where he will begin this season as well.
[am4show have='p3;p4;p7;p11;' guest_error='Front Office' user_error='Front Office' ]
Heyward does not look like a prototypical leadoff man, but he does have all the skills you would want out of a prototypical leadoff man. He has shown a good ability to take a walk, he is a great base runner, and he can put himself into scoring position for the big boppers in a multitude of ways. Last year his stolen base numbers were down and in his best year ever he stole just 21 bases, but where he really makes his mark is going first to home and using his long strides to pick up speed. Even so, I think after stealing just two bags in six attempts last year, the Braves will be looking to run Heyward much more frequently in 2014.
The offense was inconsistent at times last year, I know because I follow the team on a daily basis. The Braves were a typical all or nothing team, with most of their lineup being able to hit the long ball at will while not being shy about taking their fair share of strikeouts. Fredi Gonzalez will be looking to find a bit more consistency and that could mean finding other ways to score runs. Freddie Freeman is a great RBI producer due to his short and compact stroke. His BABIP rose significantly last year because he was willing to shorten his swing and take singles when need be. That could be good news for Heyward's run scoring abilities and also the Braves willingness to let him run, as Freeman will open the year in the three spot.
My favorite sign about Heyward last year was that his strikeout rate dropped under 20% for the first time in his career. He has a career .303 BABIP and posted just a .281 BABIP last season. If he is able to walk north of 11% again and keep his strikeout rate near where it was last season, his BABIP should rise to or potentially even above his career norm which could lead to an escalated average and more opportunities to both steal bases and score runs. This year you are drafting Heyward for his run scoring ability and the fact that he should be able to be a solid contributor in both the home run and steal departments. If the average comes up that's just a cherry on the top.
Being drafted after guys like Billy Hamilton has me feeling that Heyward is being looked over a bit too much in drafts. Everyone knows about Heyward's ability and although he is getting the injury label tossed around, he has avoided nagging injuries and does not seem to be near the injury risk that some are making him out to be. Draft Heyward with confidence this year, you will be happy you did so.
[/am4show]