Daily Fantasy Baseball Strategy: July 18, 2016 – DraftKings & FanDuel Analysis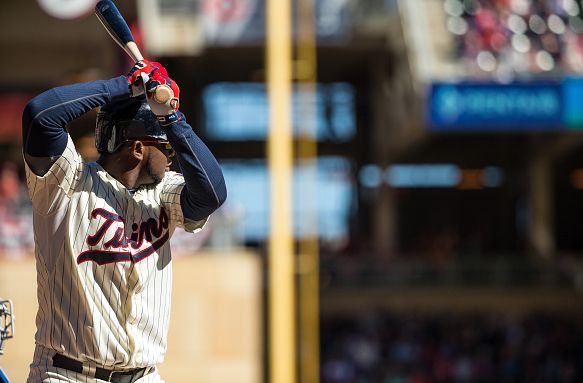 Below we've got breakdowns for each game of Monday's 11-game evening slate on DraftKings and FanDuel along with player rankings, suggested lineups, and a projections/research chart.
Game Breakdowns
Orioles @ Yankees
Ivan Nova is allowing more than two home runs per nine innings to left-handed hitters this season, so Chris Davis and his 148 wRC+ against RHP dating back to last season is a nice option and a reasonably priced one at that. Pedro Alavarez is also a decent option but really only on FD and only in GPPs. He's only 1B eligible on DK and hits low in the order, so he's simply a cheap candidate to go yard in a FD tourney. The O's also have some righties that are good without the platoon advantage. Manny Machado and Jonathan Schoop have wRC+'s of 142 and 135 agsint RHP between this year and last. Machado is priced nicely on DK, and Schoop is priced pretty well on FD.
The biggest concern with Baltimore bats is New York's top-notch bullpen. The Yankee bullpen leads the league in xFIP and K%, so O's bats may only get 2-3 good PA's instead of 3-4. That probably makes them better tournament plays than cash.
For the Yanks, just consider a couple of their bats at thin positions. Brian McCann is always an option at the ever-thin catching position when facing a right-handed starter, and he's priced reasonably enough for use on both sites. The other option is Didi Gregorius who has a 161 wRC+ in July and a very reasonable price tag on FD.
Marlins @ Phillies
This one is all about the arms. Jose Fernandez will start for the Marlins, who are the biggest favorite of the night in Vegas as a result. Fernandez is rocking a 2.52 ERA with a SIERA to match, and he's posted roughly the same kinds of numbers in the last 30 days, so he's cruising right along. Philly has an average K% of 21 percent against RHP, but JFern doesn't need any help racking up K's. The Phils have a wRC+ of 84 against RHP, so they're well below average and certainly a plus matchup for Fernandez. He's expensive to be sure, but the prices are fair. If my projection model were used to set prices, he'd be priced $100 more on each site. Fire him up in cash and feel free to fade the popular option in GPPs.
You could also consider Aaron Nola in this one. His 13.50 ERA in his last three starts is obviously horrific, but his strikeout and walk rates in that stretch are above average and his SIERA is below 4.00. If the DK/FD pricing models were making him stupidly cheap because of his recent performance, he might be worth a gamble. But his price tags haven't fallen all that far yet, so he doesn't have enough value potential in his price to take on the risk.
Mets @ Cubs
This one is all about the Cubbies. They lead the league with a .353 wOBA vs. RHP, so Steven Matz is a no-go. Like Nola, he's not nearly cheap enough to take on the risk, especially considering his ERA is 4.85 in his last five starts (4.35 SIERA).
Jon Lester, on the other hand, might be worth a gamble even though he has been even worse than Matz in the last month or so. In his last five starts Lester has allowed a whopping nine home runs thanks to a 34.6 percent HR/FB rate. In his last two starts he has allowed 13 earned runs in only 4.1 innings. Inspires confidence doesn't it? You shouldn't be running him out there in cash games with that kind of recent performance, but there's upside in his matchup and in his price tag on DK. The Mets have a high K% of 24.3 percent vs. LHP, and at $9,400 Lester is priced under $10K on DK for the first time since June 1. Feel free to take a shot in a DK GPP with him.
As for bats, the Cubs have three guys who smoke left-handed pitching. Kris Bryant and Ben Zobrist (a switch-hitter) have wRC+'s of about 140 vs. LHP dating back to last season. And Javier Baez has a wRC+ of 139 vs. LHP in his young career. All three guys are priced very attractively on FD with Zobrist also being priced well enough on DK.
Braves @ Reds
Man, what a crappy matchup. Both of these teams really suck, so there's little to discuss here. The only genuinely good option is Joey Votto who has a 159 wRC+ vs. RHP between this year and last and a 153 wRC+ in July. Atlanta starter Matt Wisler leans fly ball-heavy, so Votto is a candidate to go deep tonight. For the Reds, the only options are a couple of guys they called up recently who could be punt options. Adonis Garcia and Anthony Recker can be used if you need to punt somewhere, with Recker being the better option given the lack of options at the catcher position.
Twins @ Tigers
Can I interest you in a Twins stack? Detroit will send LHP Matt Boyd to the hill, and Boyd leans very fly ball-heavy against right-handed hitters. Between this year and last Boyd has a 51.6 percent fly ball rate, 5.96 ERA and 2.03 HR/9 against RHH. Miguel Sano and his 155 wRC+ vs. LHP looks very attractive in this matchup, and he's priced well on both sites (especially on DK). Brian Dozier also has some pop with the platoon advantage, though he's not cheap. Eduardo Nunez is above average vs. LHP but is also a bit pricey and thus maybe better used only in a Twins stack. Kennys Vargas has also been hot since his recall with a 286 wRC+ in July, and he hit third in the order yesterday after hitting sixth when originally rejoining the lineup. Vargas would be nice salary relief on either site.
Behind the paywall you'll find breakdowns of the remaining games, player rankings, suggested lineups and my projections/research chart.
[cointent_lockedcontent article_labels="baseball"]
Indians @ Royals
There's not much to dislike about Corey Kluber himself. His ERA and SIERA are in the mid-threes on the season, and his SIERA is right in that range in his last four starts, though his ERA is quite a bit lower thanks to some recent BABIP fortune. His strikeout rate is safely above average in the mid-20's, and he's done well to limit hard contact this season.
That said, his matchup and his price tag aren't all that appealing. The Royals are below average vs. RHP with a 89 wRC+, but they also strikeout less than average with a K% of 20.3 percent. The Indians are one of the five biggest favorites of the night, so perhaps Kluber has some cash appeal, but there are probably better options in those contests. And at his price point, there probably isn't the value potential necessary for GPPs. Kluber isn't priced like Fernandez, but he's still priced well into five digits. If you like him, don't let me deter you. He just doesn't quite make sense to me today.
Padres @ Cardinals
Along with Fernandez, Mike Leake is the other obvious cash game option tonight. The Cards are the second biggest favorite of the night around -175, and the matchup is obviously great with the Padres who rank 28th in wRC+ vs. RHP with the third highest K% vs. RHP. Leake is way, way under-priced on FD and is absolutely as much of a cash option as Fernandez is there. He's priced just about right on DK but is about as cheap as you can go with an SP2 to pair with Fernandez without feeling like you're taking a huge risk in cash games. Given St. Louis is a heavy-favorite, Leake figures to be well-owned, so look elsewhere in GPPs.
The only bat I'm really looking at in this one is Stephen Piscotty. In his first 164 career PA against lefties he has an impressive 173 wRC+. That includes a .237 ISO and only four fewer walks than he has strikeouts. Dude can mash with the platoon advantage. He's always pricey on DK but continues to be very reasonably priced on FD.
Rays @ Rockies
The Rays rank third in wRC+ vs. LHP and will face LHP Tyler Anderson in Coors tonight, so they're obviously worth consideration. The one hesitation is that Anderson is very ground ball heavy (almost 60 percent) and has managed a 2.63 ERA in four home starts this season. That plus the fact that everyone loves to roster Coors hitters is enough for me to pass on the Rays in GPPs. But they have three right-handed hitters that hit lefties very well that should still be considered in cash games. Evan Longoria, Logan Forsythe and Brandon Guyer all have a wRC+ of 149 or better vs. LHP dating back to last season. Longo is priced a bit more affordably on DK, Guyer is priced better on FD, and Forsythe is priced just about right (expensively) on both sites.
For the Rox it's all about right-handed bats against whom Tampa starter Drew Smyly has a 45.5 percent fly ball rate, 1.85 HR/9 and 4.10 xFIP between this year and last. Feel free to roster any Colorado right-hander you like tonight in cash games. As always, I'll fade Coors in tourneys.
Astros @ A's
Not a lot of fantasy goodness going on in this one. Carlos Correa is fine without the platoon advantage with a 131 wRC+ vs. RHP, so he could be an option on FD where he's priced fairly well. Josh Reddick has a 136 wRC+ vs. RHP between this year and last and is priced very well on DK. And then a couple left-handed catchers are in play against right-handed starters. Stephen Vogt has a 123 wRC+ vs. RHP and a 198 wRC+ in July. Jason Castro is a bit above average vs. RHP and could provide a bit of salary relief on either site if you need it.
Rangers @ Angels
A.J. Griffin will start for Texas tonight and is in the midst of a bit of a regression swing. Griffin's ERA for the season is 3.81 but his SIERA is 4.53. Over his last four starts he's started to come back to earth with a 5.40 ERA. Griffin is a fly ball-heavy pitcher, so Angels are candidates to go yard tonight, though less so in LA than they would be if this game was in Texas. Griffin, a right-hander, leans more fly ball-heavy against lefties, so Kole Calhoun may be in the best spot to take advantage of the matchup. He is priced well on both sites but especially on DK. Daniel Nava is switch-hitter with above average numbers vs. RHP for his career, so he could also be an option. He's decent salary relief on both sites. And as always, feel free to roster Mike Trout whenever you want to do so.
Nick Tropeano will start for the Angels and is a tad interesting as a GPP play. In his most recent stint with the big league club (two starts) he has 12 strikeouts in 11 innings and has more than a strikeout per inning over his last four MLB starts. The Rangers strikeout less than average against RHP, which obviously isn't ideal if you're making the case for a strikeout-based GPP play. But Tropeano is cheap enough on FD that he could be worth a look there.
White Sox @ Mariners
Should you roster Chris Sale or the tough right-handers he'll be facing? Or neither? The case for Sale is his 3.24 SIERA in his last four starts that comes with excellent strikeout and walk numbers. The problem is that it also comes with an ERA of 5.00 thanks to Sale inducing almost no weak contact in that stretch of starts. Given that he's not priced with any value potential, I'll probably pass on Sale.
Facing Sale will be right-handers Nelson Cruz and Franklin Gutierrez who have wRC+'s of 194 and 156 against LHP between this year and last, respectively. Both are priced extremely well on FD and absolutely worth rostering in GPPs there. At only $3,000, Cruz is even in play in cash games. Cruz is too expensive on DK, but Gutierrez is priced nicely on DK.
Player Rankings
**Players are listed according to their FD positional eligibility
Catcher
First Base
Second Base
Third Base
Shortstop
Outfield
Starting Pitcher
Suggested Lineups
Below you'll find a suggested cash and GPP lineup for both DK and FD. These lineups were posted early in the morning and will not be updated later in the day on account of the author not being able to get home from work in time to do so. So be aware that these lineups were made and posted without knowing the weather for the day and who would and would not be in their team's lineup today. The lineups are merely suggestions to give you and idea about roster construction.


Research Chart
Download today's research chart from this Google Sheet. Projections are derived from Fangraphs Depth Chart projections, which are cut down to a per-game basis and then adjusted for ball park and matchup. A glossary for the columns in the 'hitter research' tab is included below the chart.
SP Adj. – Projected FIP (based on ZiPS) of opposing pitcher against hitters of that handedness
BP Adj. – 2015 Fangraphs HR park factor for LHH or RHH
Pen Adj. – xFIP of opposing bullpen against hitters of that handedness
Last 7 – Hitter's wRC+ in last seven days
July – Hitter's wRC+ in July
L/R – Hitter's 2015-2016 wRC+ against LHP or RHP
Projections and values are then included for each site.
[/cointent_lockedcontent]