Daily Fantasy Baseball Strategy: June 15, 2015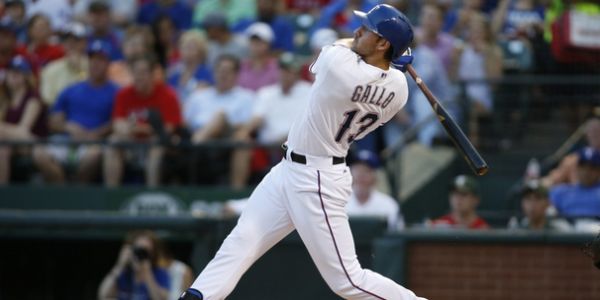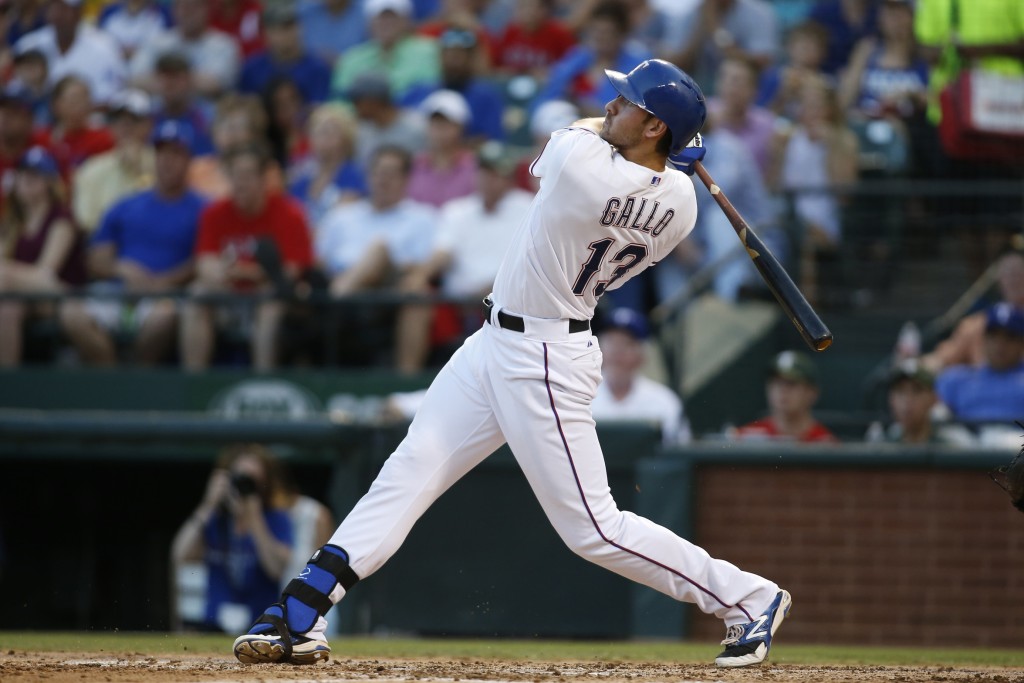 It's a rare Monday full slate, with each game taking place under the lights. We're here as always with the top plays and values for tonight's contests on DraftKings. We've also got projections derived from Dan Szymborski's ZiPS projections, and we have rankings of the top plays at each position.
Forecast
Thunderstorms and rain are going to be an issue today. Given how often forecasts change between the time this post is written late the night before and when games actually start, make sure to follow @KevinRothWx for updates.
Pitching Perspective
The highest priced option on the board today is Masahiro Tanaka ($10,600) who gets quite a favorable park shift when he takes the hill tonight in Miami. Since returning from the DL, Tanaka has thrown 14 dominant innings (2 starts, 7 innings in each), striking out 15 without allowing a walk. The Marlins struggles against right-handed pitching, entering play with the league's worst isolated power mark in the league.
Francisco Liriano ($10,000) is also in a great spot today, at home against the White Sox. The White Sox lose the DH in this game, likely taking Adam LaRoche out of the lineup against the left-handed Liriano. The White Sox are remarkably bad so far this season against lefties. The numbers are not pretty. They're last in wOBA, wRC+, Slugging, ISO…the list goes on and on. In most spots, it's not even close. So yeah, Liriano is a good play.
The next ranked pitcher according to Brett's model is Gio Gonzalez ($8,500), but I'd proceed with caution. The model gives him a positive adjustment for both park and opponent, but the Rays are fairly solid (11th wOBA) against left-handed pitching. They do tend to whiff at an above average rate, which works in Gio's favor, but the Ray's are top-five ISO team against southpaws.
Even going to Houston, the Rockies get a negative park shift in their matchup against Dallas Keuchel ($9,600) and the 'Stros. Keuchel's season long K/9 leaves a lot to be desired in terms of 'ace' level stuff, but he's stepped it up of late, striking out 23 in his past 22 innings (3 starts). The Rockies haven't fared well against lefties this season; their 69 wRC+ is the third lowest mark in the league, and Keuchel should be able to take advantage of their league-high 25.5% whiff rate.
On the North Side of Chicago we have two DFS-worthy options going head-to-head, as Trevor Bauer ($7,800) and the Indians square off with Jake Arrieta ($9,400) and the Cubs. Bauer has the better price and adjustment for opponent, due in large part to the Cubs tendency to swing-and-miss. He's not for the faint of heart though. After five straight strong outings, Bauer was unable to get out of the 4th inning his last time out. The K-upside is huge here for him, but I wouldn't consider him for cash games.
Some other pitching quick takes:
Tyson Ross (8,700) has seen his price dip below $9,000 for the first time in a while, but his walks are an issue and the A's can give RHP's problems.
Trevor May ($6,900) is a GPP option today but I don't love his matchup against the Cardinals. They're less of a threat without Matt Holliday though, and May has pitched better than his 4.16 ERA would indicate. His 2.80 FIP tells a bit of a different story and while he's had some HR/FB luck, his strikeout and walk rates are better than league average.
Erasmo Ramirez ($5,600) has put together a solid May-June after an abysmal April, and if Bryce Harper sits this one out then the Nationals are a lot less scary. (UPDATE: Bryce is in the lineup, so that's enough to keep me away from Ramirez.)
Here are our projections for today's starters. You'll see each starter's salary, the average number of fantasy points the starter is projected to score per game and how far above or below average his projection is compared to his salary in the value column. You'll also see adjustments being made for matchup and ballpark. As for the colors, they rank as follows from good to bad: purple, blue, green, yellow, orange, red, burgundy.
Stack Options
According to Vegas, our best bets today are the Tigers, Orioles, Dodgers and Red Sox.
Detroit has the highest implied run total today at 5.1 runs and they face the Reds Jon Moscot. Other than Anthony Gose ($3,800) at the top of the order, this will mostly be a R vs. R spot, which may keep some away if they're seeking the platoon advantage. (UPDATE: If any game gets rained out tonight, it's this one. I'd avoid any Reds or Tigers.)
My favorite cash game stack will be the Orioles, who get Aaron Harang at home in Camden Yards. The Orioles can strike out a ton, but Aaron Harang isn't able to exploit that weakness. When the O's get hot like they are right now, look out.
The Dodgers (4.6 runs) are in a nice spot, on the road in Arlington against Yovani Gallardo and the Rangers. I expect a lot of runs here, as the Rangers (4.4 runs) face Carlos Frias. The top of the order is a good place to start for both teams, but I prefer the Dodgers. When in doubt, go with the road team since they're assured of nine innings of at bats.
Some offensive quick takes:
You'd be silly to ignore how hot Albert Pujols ($4,900) has been of late. Both he and Mike Trout ($5,700) will benefit from facing lefty Robbie Ray.
The Athletics face Tyson Ross tonight and while it's not a great matchup for all, it's worth noting that no one has been easier to steal a base off of than Ross. Give me all the Billy Burns ($2,900) tonight.
The Rays are an interesting contrarian stack tonight. They're not considered a great offense, but they're dangerous against left-handed pitching, with a top-10 wOBA and a top-5 ISO-against. Gio Gonzalez isn't someone that's targeted often, which in a tournament is exactly what you're looking for to differentiate your lineup from the competition.
You can view and download our hitter projections here. These projections are an average of what each hitter is projected to do on a per game basis according to the ZiPS rest-of-season projections. The projections have then been adjusted for splits, quality of the opposing starting pitcher and ballpark.
Player Rankings
Catcher
Yasmani Grandal – $4,100 Los Angeles Dodgers
Stephen Vogt – $3,300 Oakland Athletics
Brian McCann – $4,000 New York Yankees
Wellington Castillo – $2,600 Arizona Diamondbacks
First Base
Second Base
Jimmy Parades- $4,000 Baltimore Orioles (3B elig.)
Logan Forsythe -$2,800 Tampa Bay Rays (1B elig.)
Howie Kendrick -$4,200 Los Angeles Dodgers
Luis Valbuena – $3,600 Houston Astros
Third Base
Joey Gallo -$3,800 Texas Rangers
Miguel Cabrera – $5,600 Detroit Tigers (1B elig.) Rain is an issue here
Evan Longoria -$3,500 Tampa Bay Rays
Alex Guerrero– $2,800 Los Angeles Dodgers (OF elig.)
Manny Machado -$4,300 Baltimore Orioles
Chase Headley – $3,800 New York Yankees
Shortstop
Jung Ho Kang -$3,600 Pittsburgh Pirates
Ivan De Jesus- $2,500 Cincinnati Reds (avoid the Reds)
Carlos Correa– $4,300 Houston Astros
Troy Tulowitzki -$4,700 Colorado Rockies
Outfield
Starting Pitcher
Francisco Liriano -$10,000 Pittsburgh Pirates
Masahiro Tanaka -$10,600 New York Yankees
Dallas Keuchel – $9,600 Houston Astros
Jake Arrieta -$9,400 Chicago Cubs
Trevor Bauer – $7,800 Cleveland Indians
*Rankings are price sensitive