Daily Fantasy Baseball Strategy: September 2, 2016 – DraftKings & FanDuel Analysis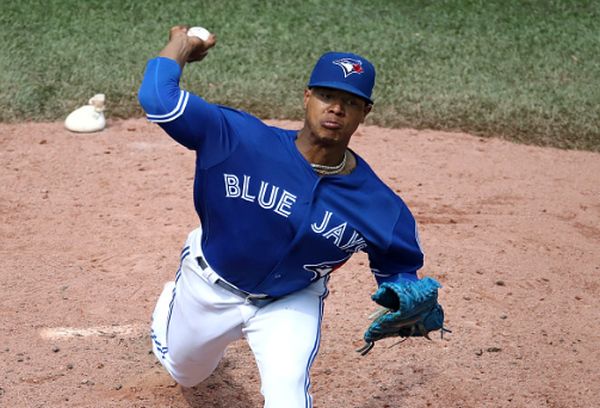 Below we've got player rankings with commentary, suggested lineups and a projection/research chart for Friday's 14-game evening slate on DraftKings and FanDuel.
Player Rankings
**Players are listed according to their FD positional eligibility
Catcher
Jason Castro
Brian McCann
Welington Castillo
Evan Gattis
First Base
Paul Goldschmidt
Chris Davis
Freddie Freeman
Brandon Moss
Behind the paywall you'll find the remainder of the player rankings and commentary, suggested lineups and my projections/research chart.
**Today's post is free due to the author not having time to write up commentary to go along with the rankings.
Second Base
Brian Dozier
Matt Carpenter
Jose Altuve
D.J. Lemahieu
Third Base
Nolan Arenado
Danny Valencia
Manny Machado
Jefry Marte
Shortstop
Eduardo Escobar
Marcus Semien
Carlos Correa
Francisco Lindor
Outfield
Mike Trout
J.D. Martinez
Stephen Cardullo
Colby Rasmus
Yasmany Tomas
Jacoby Ellsbury
Franklin Gutierrez
Michael Saunders
Starting Pitcher
Marcus Stroman
Jameson Taillon
David Price
Noah Syndergaard
Carlos Rodon
Junior Guerra
Suggested Lineups
Below you'll find a suggested cash and GPP lineup for both DK and FD. These lineups were posted early in the morning and will not be updated later in the day on account of the author not being able to get home from work in time to do so. So be aware that these lineups were made and posted without knowing the weather for the day and who would and would not be in their team's lineup today. The lineups are merely suggestions to give you and idea about roster construction.


Research Chart
Download today's research chart from this Google Sheet. Projections are derived from Fangraphs Depth Chart projections, which are cut down to a per-game basis and then adjusted for ball park and matchup. A glossary for the columns in the 'hitter research' tab is included below the chart.
SP Adj. – Multiplier based on projected FIP (based on ZiPS) of opposing pitcher against hitters of that handedness
BP Adj. – Multiplier based on 2015 Fangraphs HR park factor for LHH or RHH
Pen Adj. – Multiplier based on xFIP of opposing bullpen against hitters of that handedness
Last 7 – Hitter's wRC+ in last seven days
Last 14 – Hitter's wRC+ in last 14 days
L/R – Hitter's 2015-2016 wRC+ against LHP or RHP
Projections and values are then included for each site.