Daily Fantasy Basketball Strategy: February 11th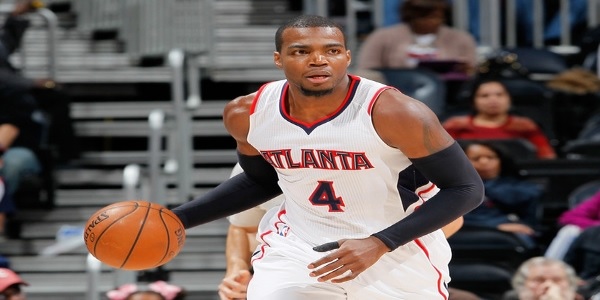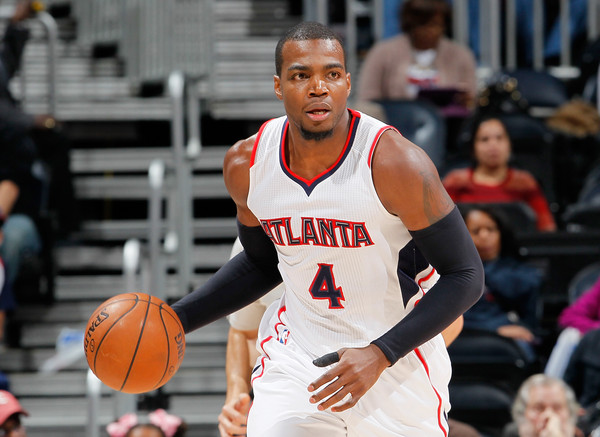 It's the final multi-game slate before the NBA All-Star break which will leave us without NBA DFS for a full week, and what better way to go out than with a monster 12-game slate that features all the studs, seven priced at over $10k. So, let's go big tonight, put out multiple lineups because the possibilities are endless. You could make three lineups with totally different players and like all of them, but with that means that some lineups you love the look of will do terribly and a 300 DK point night may not even be good enough to cash in nicely.
Below I'll list some of my favorite plays at each position as well as some value options that come with risk as always but are necessary to field the kind of winning lineups we're all shooting for. At the end of the column I will post my cash game rankings which are aimed to help you formulate a lineup that lands you in the money of H2H, 50/50 and the like. If you want to win in GPP tournaments you're better off taking gambles and rostering a few against the grain plays aka solid players in "bad" matchups who most will shy away from.
Anyways, let's start when some daily notes.
Highest total point lines: BOS/ATL 202, GSW/MIN 217.5, HOU/LAC 213.5
Potential blowouts: LAL @ POR (-14), MIA @ CLE (-12.5), GSW @ MIN (+9), SAC @ Mil (-10)
Questionable: John Wall, Monta Ellis, Darren Collison, Draymond Green, Anthony Davis, Terrence Jones, Kris Humphries, Tobias Harris, Michael Carter-Williams, Manu Ginobili
Inactive: Tyson Chandler, Bradley Beal, Dwyane Wade, Carmelo Anthony, Jrue Holiday, Ryan Anderson, Chris Kaman
POINT GUARD:
Damian Lillard ($8700) – I know it's listed as a potential blowout game above but Lillard is good enough to get his even if it does get ugly. He's averaged 55 DK points in two games against the Lakers this season and nothing has changed for LA to suggest different will occur this go around. Dame has went for 40+ DK points in five of the Blazers last six and the recently named All-Star will put on a show tonight.
Tyreke Evans ($8200) – If Anthony Davis is out it boosts Reke even more but either way he's one of my favorite plays of the night against the Pacers. The Pacers are average against the point guard position but Evans is a bowling ball of a man running the point and George Hill will just be a lowly pin in his lane ready to be taken down. Tyreke will continue his great play and I'm expecting around 45 DK points.
Cheap risk options: Jordan Clarkson ($5100) has been solid since taking over the starting gig for the Lakers. The price is rising but he's still worthy of your attention scoring 28+ DK points in five of the last seven (32+ in three of those). J.J. Barea ($4900) another who has done well with added opportunity and price is slowly rising. 26-23-28-23-28 DK points over his past five games and gets Utah tonight who isn't anything to shade away from. Trey Burke ($4500) goes as his shot goes typically and while he's very risky, he should get some good shots against Barea — just pray they go in.
SHOOTING GUARD:
Victor Oladipo ($6700) – The soon to be 2015 NBA All-Star slam dunk champ (so what if I'm bias!) will be in basically all my lineups with Tobias Harris sitting this one out as I expect. Averaging 36 DK points per game in eight games with Tobias out this season and really I see that as his floor tonight. I'm projecting Dipo at around 42 tonight against the struggling Knicks.
Kevin Martin ($6100) – Since returning from his injury, Martin has played in eight games and he's averaged over 17 FGA and he's hit value in all but two of those games – even the games he failed to hit value he was 20+ DK points. The volume of shots he gets, the threes he knocks down, his ability to get to the free throw line and his price just make him an ideal target with a reasonably high floor and a vaulted ceiling. Golden State has also been generous to shooting guards lately and with a 216.5 over/under, I like to get plenty of exposure to the high volume scorers in these games.
Cheap risk options: Danny Green ($4700) started the year in beast mode but recently has been a lot more hot and cold night-to-night, but he matches up really well against the Piston wings and if Manu Ginobili sits again it only makes his value that much better. J.J. Redick ($3300) is another guy who relies very highly on his scoring so he was never an option for me at $5k+ but now at $3.3k, I can get with this. He missed a few games but returned on Monday and played 31 minutes scoring 15 points and accumulated 25.5 DK points so he's a definite option at near minimum price. With Tobias out, Evan Fournier ($3200) should see around 30 minutes for the Magic and he's put up 24+ DK points in 3-of-4. So, he is another near minimum option that can score it and should see quality minutes. O.J. Mayo ($4300) and Elijah Millsap ($3600) are two more to consider when filling in the cheap plays of your lineup but I don't like quite as much as the others.
SMALL FORWARD:
LeBron James ($10,300) – James going against the Heat again and this time Wade won't even be active, sign me up. Unless Miami let's this one get way out of hand really early — possible — Bron should hit around 50 DK points tonight and potentially net a triple-double.
Giannis Antetokounmpo ($7000) – Last week's Eastern Conference player of the week is simply en fuego right now and showing the signs of the fantasy monster so many expected him to become. As for his DK performances, 30-32-37-38-54-41-41 over his last seven games. Tonight the Bucks take on Sacramento who aren't great at stopping small forwards or power forwards so either spot he's playing at he should have his way. He's doing it all right now across the box score and is still a value at this price.
Josh Smith ($6400) – Smoove has been straight up getting it done with Dwight Howard out for the Rockets. Tonight should be no different as he'll take on the Clippers without stud Blake Griffin in the lineup and Smoove should be able to dominate Spencer Hawes, Hedo Turkoglu, Glen Davis or anyone else on they throw out there. Smith has averaged 36 DK points over the Rockets last seven games.
Cheap value options: C.J. Miles ($4300) continues to get quality minutes and double digit shot attempts for the Pacers and still presents fair value at this price. He's went for 21+ DK points in 4-of-5 (21-41-27-27) so he's doing well with his opportunity. James Johnson ($3600) has started the past two games for the Raptors and been very productive. Usually known for his defensive prowess, Johnson has pleasantly surprised with 20 and 16 points in his last two games posting 25 and 30 DK points in those games and should be a really popular option at the F or Util spots tonight. Shabazz Muhammad ($3400) returned from injury last game and despite being limited by his coach to 24 minutes, he came through well with 18 points and eight boards for 27 DK points. He shouldn't have his minutes capped tonight and as I said earlier, I like scorers in games with high lines. Tony Allen ($3100) doesn't have that high of a ceiling but tends to post right about 20 DK points most nights in 24 minutes of play so if you need a decently safe near minimum play, he's that.
POWER FORWARD:
Paul Millsap ($7800) – One of the most well-rounded power forwards in the league was just named to his second NBA All-Star game but before he goes to Brooklyn for that, he gets an alley-oop jam of a matchup against the weak interior of the Boston Celtics. He;s already faced the Celtics twice this season and has averaged 45 DK points in those games. There are a lot of tempting options at PF tonight but this is my personal favorite.
Derrick Favors ($7200) – Yeah, did you see what DeAndre Jordan did against the Mavericks once Tyson Chandler was injured? Well, he's out again tonight which takes the Mavs interior defense go from looking like a spike filled rectangle to an open prairie. Favors should score in bunches, grab plenty of boards and rack up some defensive stats in this one.
Cheap risk options: Charlie Villanueva ($3800) is a very risky option but with Tyson Chandler out you would think he'd see minutes in the mid-20s and when he gets extended playing time, he jacks up a lot of treys. Hopefully he stays hot of his last game where he hit 5-of-7 from deep. Mitch McGary ($3800) has been great in the two games since Steven Adams was injured posting back-to-back double-doubles and an average of 34.5 DK points. Tonight he faces a very tough Grizzlies team but his price is still really good, so I'll definitely mix him in to some lineups. Jae Crowder ($3500) has played right about 30 minutes a night the last four games and while he hasn't been anything amazing, he's put up 23-24-32-19 DK points and will be needed again against a tough Hawks team tonight. You could do worse.
CENTER:
DeMarcus Cousins ($10,500) – He's unhappy about how his team is handling their coaching situation at the moment and he's been vocal about it, but it hasn't really effected his play. Sure, he had a down game last night against Chicago but that's as physical a matchup as you're going to find. Tonight he gets the Bucks who will throw John Henson's flag pole of a build and Zaza Pachulia at him. Yeah, that's not going to end well for the Bucks. Look for Boogie to send a message in his final hoorah before the All-Star game. He's my favorite max-level player tonight, I think… I skeered.
Nikola Vucevic ($8300) – "Wow, how ballsy of you to mention the top two centers as plays tonight, Zack." I know, I know… I just love Cousins but I will admit that at more than $2k less, Vucevic does ring in as a better play tonight against a weak Knicks team who Vucci Mane has averaged 52 DK points on in two games this season. The double-double machine should be all systems go tonight and put out a line that screams "All-Star snubbed".
Hassan Whiteside ($7200) – Whiteside had a poor performance in his last game so his ownage on DraftKings could be slightly down from what it was. I like him but more as a GPP play where you're grasping for upsdie than for cash games although his per minute stats lately have been so high that even if the Heat get blown out he could still net 30+ DK points.
Cheap risk options: Not a whole lot as far as truly cheap options at center tonight, but Timofey Mozgov ($5100) has put up 26+ DK points in four straight, Robin Lopez ($4800) has upside against the Lakers but has been limited to 20 DK points in 3-of-4 and dare I say Spencer Hawes ($3700) who played just 14 minutes last game because they went small late after Tyson Chandler was injured. I expect a much better game from Hawes tonight against Houston and should hit above value but don't expect a monster game by any stretch of the imagination.
Cash game rankings: (Not who I think will score the most, it's who I feel the best plays are based on price and production)
PG:
1) Damian Lillard
2) Tyreke Evans
3) J.J. Barea ($4900)
4) Kyrie Irving
5) Kyle Lowry (Only if John Wall sits)
6) Steph Curry
7) Jordan Clarkson
8) Trey Burke
SG:
1) Victor Oladipo
2) Kevin Martin
3) Danny Green
4) James Harden
5) Klay Thompson
6) Garrett Temple (If Wall sits otherwise no-go)
7) J.J. Redick
8) Evan Fournier
SF:
1) Giannis Antetokounmpo
2) Josh Smith
3) LeBron James
4) Shabazz Muhammad
5) Chandler Parsons (especially if Monta is out)
6) C.J. Miles
PF:
1) Paul Millsap
2) Derrick Favors
3) Greg Monroe
4) Charlie Villanueva
5) LaMarcus Aldridge
6) Thaddeus Young
7) Mitch McGary
C:
1) Nikola Vucevic
2) DeMarcus Cousins
3) Enes Kanter
4) Hassan Whiteside
5) Spencer Hawes
6) Timofey Mozgov
7) Robin Lopez
For more fantasy hoops analysis and to have any questions you may have answered, follow Zack on Twitter @BigZack44