Daily Fantasy Hockey Strategy: March 30th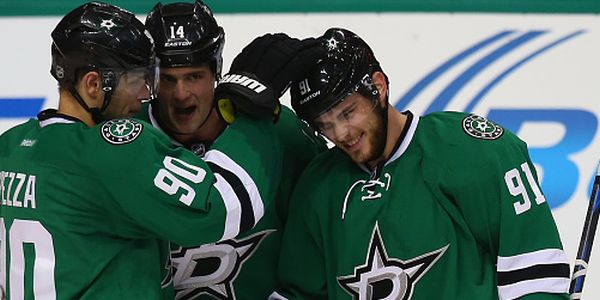 Below I've got a discussion of the best matchups and potential stacks of the day followed by player rankings for tonight's DraftKings contests. At the bottom of the post I've embedded my research chart for the day. Here is just a snippet of the chart I'll use to explain what you're looking at.

First the colors. Purple/blue is amazeballs, green is great, yellow is good, orange is bad, red is awful and deep red is no effing way.
The first column that isn't self-explanatory is the fifth one, the one that is titled 'z' to the right of salary. That is how far above or below average the player's salary is compared to all other players in action today. 'Pts/Gm' is a projection derived from my own Marcel-like projection system. The 'z' next to the projection is how far above or below average the projection is compared to all other players in action today. And then 'zDIFF' is the projection z-score minus the player's salary z-score.
Make sure to check Twitter for any injury news, and check LeftWingLock for starting goalies and line combos.
Teams to Target
Dallas, arguably the best offense in the league, will host Calgary tonight. Calgary, who played yesterday in Nashville, ranks fourth in most Corsi events against per 60 over the last 20 games. I've heard TV analysts credit the Flames' goaltending for their success this year, but they rank 16th in save percentage. What's really driving their unlikely success is a 10.4 percent shooting percentage, second only to Tampa Bay and quite a bit better than Dallas' third best shooting percentage of 9.7 percent. They've been lucky, not the beneficiaries of good goaltending.
Dallas has arguably been lucky as well, but Dallas ranks second in Corsi events for per 60 at even strength this year while Calgary ranks 26th. Dallas could be due for some regression in the shooting department, but they'll continue to be a good offense by putting plenty of pucks towards the net. Calgary is living on borrowed time.
Can you tell I'm bitter about the Flames having a much better chance of going to the playoffs than the Stars?
Anyway, I like the Stars to fill the scoresheet tonight, and Tyler Seguin ($9,300, C) and Jamie Benn ($9,000, W) are good bets to do the damage. The problem is affording them, but you can use one of them along with Cody Eakin ($4,000, C) to offset the cost. If you don't want to pay up for Bennguin, Jason Spezza ($5,400, C) is a nice value and can be paired with Ales Hemsky ($4,100, W). On the blue line, John Klingberg ($4,000, D) continues to be a great value.
Arizona and Buffalo will clash again tonight for the second time in five days, this time in Arizona. That gives the Coyotes the best matchup of the day, but they don't have many guys capable of taking advantage of it. The best bet from the forward lines is the first line wingers, Tobias Rieder ($3,900, W) and Shane Doan ($4,000, W). That's a nice little salary relief option to help you afford Benn or Seguin or some of the other players I'll mention shortly. Arizona's best offensive player is defenseman Oliver Ekman-Larsson ($5,800, D) who plays on the top power play unit with Doan/Rieder.
Next up we've got Colorado hosting Edmonton. It's a good matchup, but the problem with Avs today is a dearth of value. The second line centered by Ryan O'Reilly ($7,100, W) had a big night on Thursday and the top line centered by Matt Duchene ($8,000, C) had a big night on Saturday, so pretty much everyone has an elevated price tag. There is some value in the lesser wingers on each of the top two lines. John Mitchell ($3,700, C) plays with Duchene/Iginla, and Alex Tanguay ($4,400, W) plays with O'Reilly/Landeskog. Pairing one of those cheaper options with a pricier guy on their line makes sense. I prefer Mitchell and Duchene. On the blue line, I once again like Tyson Barrie ($4,800, D) and will continue to as long as his price tag stays in that range.
Dallas, Arizona and Colorado are the three safest plays of the day to me, but I also kind of like the matchups for Calgary in Dallas and for St. Louis hosting Vancouver. With Flames I'd lean toward the top line, specifically Sean Monahan ($5,700, C) and Johnny Gaudreau ($5,200, W) along with Dennis Wideman ($5,400, D) on the blue line. With Blues I'm leaning more toward the second line. Center Jori Lehtera ($3,300, C) is a salary relief option if you need it, but wingers Vladimir Tarasenko ($7,800, W) and Jaden Schwartz ($5,500, W) are higher scoring options. They can be paired with Alex Pietrangelo ($5,600, D) if you can afford it.
Player Rankings
Mini-Stacks
Defense
Goalies
Mike Smith – $7,800 – Arizona Coyotes
Semyon Varlamov – $8,600 – Colorado Avalanche
Anders Lindback – $6,800 – Buffalo Sabres
Jonathan Quick – $8,700 – Los Angeles Kings
Martin Jones* – $6,900 – Los Angeles Kings
Goalies with an asterisk next to their name are second on their team's depth chart, so don't count on them playing. Any players in bold have been confirmed as the starter for the day. And players with a line through their name will not be starting tonight. Make sure you always check LeftWingLock for starting goalie updates in case I am unable to update the list throughout the day.
Research Chart
You can download the research chart from this Google Sheet page here.