Daily Fantasy Hockey Strategy: October 25, 2016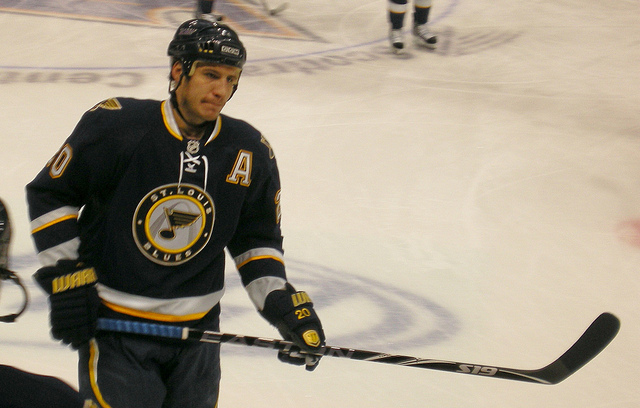 Below we've got a discussion of the best matchups and potential stacks of the day followed by player rankings for Tuesday's 11-game evening slate of NHL contests on DraftKings and FanDuel.
As always, make sure to check Twitter for any injury news, and check LeftWingLock for starting goalies and line combos.
Game Breakdowns
Dallas Stars vs. Winnipeg Jets
Both of these teams have very exploitable depth lines. Winnipeg didn't have much depth to begin the season, and Dallas is really thin right now with Spezza, Sharp, Hemsky, Eaves and Eakin possibly all out this evening. The problem is that it's likely that the top six lines will just face off against each other and leave weak depth to face weak depth. There's not even a single player from either team's depth lines to get excited about, so you'll just have to choose top six players in a game that has potential for goals given that both teams give up a fair amount of shot attempts and neither has great goaltending.
The best bet here is probably Winnipeg's second line, which is both their best possession line and the line that provides the most value potential for DFS. Mathieu Perreault and Blake Wheeler from that line both play on the top power play, so they're the mini-stack option. Perreault is a nice value on both sites while Wheeler is over-priced on both, especially on DK. Nikolaj Ehlers rounds out that second line, and though he plays on the second PP unit, he's a nice value on FD.
For the Stars, there's little to choose from. If you want to pay up for one of their studs, Jamie Benn is the guy I prefer slightly as he's a bit more affordable. And John Klingberg is an option on FD where he's always under-priced. One other guy to consider is Radek Faksa who should see a huge role given all the injuries discussed above. I expect him to play big minutes, including PP minutes, and he's priced well on both sites.
Los Angeles Kings vs. Columbus Blue Jackets
There were no lines for the FLA-PIT and MIN-BOS games as of this writing, but of the nine games with lines, LA has the third highest implied team total in Vegas. The Kings grade out as a top play based on my own little matchup statistic as well.
Columbus' top defensive pair has been an excellent possession pair in the early going, so ideally you want to pick Kings that will avoid that pair. Columbus' second line has been skating with their top D pair in road games, which means Jeff Carter's line is most likely to run into that tough matchup as the Kings generally match lines up evenly. Anze Kopitar's line is most likely to see Brandon Dubinsky's top line and thus avoid CBJ's top pair.
Kopitar is priced best on DK, and his top line mate Tyler Toffoli is priced reasonably there as well, though Toffoli is always priced best on FD. Those two will stay together on the power play and be joined by Drew Doughty and Jake Muzzin on the blue line. Muzzin is always the more affordably priced option, so he's the best option to pair with the forwards for a Kings stack.
Behind the paywall you'll find the rest of today's NHL DFS game breakdowns and player rankings.
[cointent_lockedcontent article_labels="hockey"]
St. Louis Blues vs. Calgary Flames
Dallas has the highest implied total in Vegas, Los Angeles the third highest, and St. Louis is sandwiched right between them in second. The Blues are in a nice spot hosting a Calgary team that played last night. Calgary's second line is their best possession line and thus the line to avoid if you can when picking St. Louis skaters. St. Louis hasn't been home much this season, but when at home they've been matching lines up evenly, which means their top line should avoid Calgary's second.
Paul Stastny centers the top line and is joined by Alexander Steen, who also joins Stastny on the top power play unit, and Robby Fabbri, who plays on the second PP unit. Stastny is priced just about right on both sites as is Steen on DK. Fabbri is priced about right on DK as well, but he's a nice little value on FD. As for defensemen, Kevin Shattenkirk skates on the top power play and is priced well on both sites.
Philadelphia Flyers vs. Buffalo Sabres
Philadelphia played last night as well, but they cannot be written off because of a back-to-back when they're hosting a Buffalo team that will start Anders Nilsson in net. Buffalo doesn't present any overly intimidating individual matchups to opponents, but if you can avoid their top line and target their depth that's ideal. Philly has been using its second line against opposing depth lines in recent home games while their third line jumps up and matches with the opposing second line.
As a result, Sean Couturier, Travis Konecny and Jakub Voracek should see excellent matchups tonight against Buffalo's depth lines. Voracek is the main name to consider as he plays on Philly's top power play unit. He's priced well enough on both sites but better on DK. Couturier and Konecny play on the second PP unit, but neither has a price tag that's overly appealing. They're best left for a GPP as part of a PHI2 stack if you like. On the blue line, Shayne Gostisbehere is the man on Philly's top PP with Voracek, and Gost is priced better on FD as always.
New Jersey Devils vs. Arizona Coyotes
The Devils have only an average implied team total in Vegas, but my model has them with one of the best matchups of the day against Arizona. New Jersey probably doesn't have a high total in Vegas because they lack depth, but Taylor Hall and Kyle Palmieri on the top line have a combined five goals through five games, so they can certainly score. Arizona presents no tough individual matchups, so that Devils top line should have a nice matchup no matter what. The best thing about them tonight is that they're both priced well on both sites, as is their center Pavel Zacha, though Zacha doesn't see power play work.
Player Rankings
Players are listed in order of name, team played for, DraftKings salary, FanDuel salary.
Centers
Defensemen
Wingers
Jamie Benn — Stars — $7,800 — $8,100
Taylor Hall — Devils— $5,800 — $6,200
Daniel Sedin — Canucks — $6,100 — $6,100
Jakub Voracek— Kings — $6,000 — $6,800
Tyler Toffoli — Kings — $5,700 — $5,500
Kyle Palmieri — Devils — $4,700 — $5,400
Alexander Steen — Blues — $5,900 — $6,600
Tomas Tatar — Red Wings— $4,300 — $4,800
Nikolaj Ehlers — Jets — 4,900 — $4,900
Robby Fabbri — Blues — $4,600 — $4,500
Blake Wheeler — Jets — $7,600 — $7,400
Goalies
Carter Hutton — Blues — $7,700 — $8,400 (cash only)
Ben Bishop — Lightning — $8,200 — $9,000 (FD only)
Michal Neuvirth — Flyers — $7,600 — $7,800 (cash only)
Martin Jones — Sharks — $7,800 — $8,400
Aaron Dell* — Sharks — $7,600 — $7,600
Steve Mason* — Flyers — $7,600 — $7,800 (FD only)
Antti Niemi* — Stars — $7,700 — $7,900 (GPP only, FD only)
Goalies with an asterisk next to their name are not expected to start tonight but haven't been ruled out, so don't count on them playing. Any players in bold have been confirmed as the starter for the day. Make sure you always check LeftWingLock for starting goalie updates in case I am unable to update the list throughout the day.
[/cointent_lockedcontent]