NASCAR Coca-Cola 600 From Charlotte Motor Speedway: DFS Picture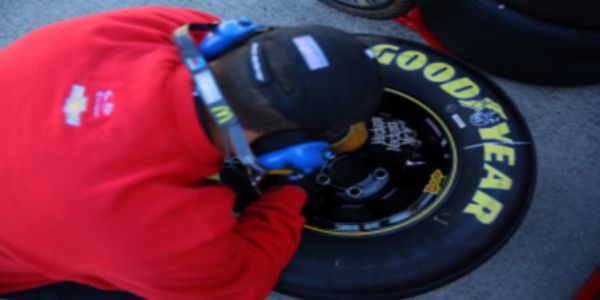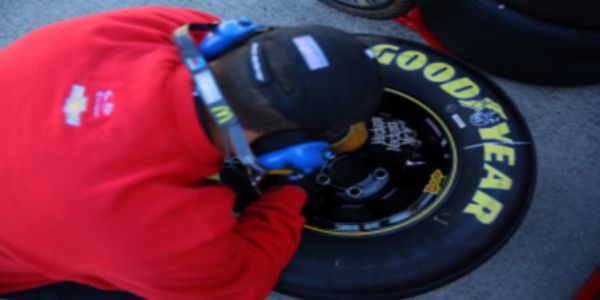 Well, that was interesting. After featuring Toyota in my post-practice write-up before qualifying, Toyota went ahead and put four cars into the Top-10: first, (Matt Kenseth), third (Carl Edwards), fifth ( Denny Hamlin), and seventh (David Ragan). 
That being said, this is a great time to mention that qualifying times at Charlotte Motor Speedway mean less than they do at other tracks. As we've previously discussed, long green flag runs are extremely common in Charlotte. Drivers and race teams prepared for qualifying with a car setup that was aimed to get the fastest possible lap. Set-up's change dramatically if you want to adjust a car to be better on long runs.
With the Coca-Cola 600 being the longest race NASCAR has on the circuit, Goodyear has rolled out a brand new "multi-zone" tire for the race. The teams will be using it on the right-side of the car, which is the side that sees far and away the most wear-and-tear throughout a race. The inner two inches of the tire are for endurance and heat resistance, where as the outer 10 inches are for traction. This tire is quite different in the way that the cars react to it, even though its a better change overall it does pay to have information about it.
The multi-zone tire being run at Charlotte, was first used at Texas Motor Speedway this season, another 1.5 mile race track accustomed to long green flag runs.
The most notable teams that got to run testing on the multi-zone tire include: (Finish at Texas in parenthesis)
Jamie McMurray – #1 – Chip Ganassi Racing ( 6th )
Kasey Kahne – #5 – Hendrick Motorsports (8th) 
Martin Truex Jr- #78 – Furniture Row Racing (9th)
Carl Edwards – #19 – Joe Gibbs Racing (10th)
Dale Earnhardt Jr – #88- Hendrick Motorsports (3rd) 
Kevin Harvick – #4 – Stewart Haas Racing (2nd)
Paul Menard – #27 – Richard Childress Racing (41st , but due to Engine Failure)
Sam Hornish Jr – #9 – Roush Fenway Racing (26th)
Denny Hamlin – #11 – Joe Gibbs Racing (11th)
Joey Logano – #22 – Team Penske Motorsports (4th)
Other notables include: Aric Almirola (19th) , Ricky Stenhouse Jr (15th) , and Clint Bowyer (22nd)
The big name missing from this list is Jimmie Johnson, but let's face it, he doesn't need practice at Charlotte. He already owns the place basically.
Let's talk about some of the cars that were best in practice, and who I like for the race.
The Top Pick:
There is one supreme lock of the day: Kasey Kahne ( $10,100). Coming into qualifying, Kahne was going to be a pretty good pick regardless, but he actually qualified 35th due to a tire issue during qualifying that he was not allowed to fix. He had already had a lap scored, so NASCAR decided not to allow him to go out and run a new lap. Kahne actually has been great on intermediate tracks in his career, and particularly Charlotte — but the reasons why Kahne is a must play run even deeper. Kasey actually was the beneficiary of being able to run a tire test on Tuesday March 10th in Charlotte, and then the following day another was held — which he also got to run in.
If you don't think this is important, just listen to his crew chief Keith Rodden. 
""Just being able to try things and look at the data acquisition and see exactly what it did," "Because on a race weekend we don't get to run those sensors so you always have some questions. When I run tests, I try to make big changes, I don't try to 'Happy Hour' it and try to run fast. I don't really care what (speeds) we're running today … we're trying to make big picture changes, do things to the car to make it act differently. Being able to look at that data that comes right off the car when we come in is really valuable."
Kahne was third quickest in opening practice, ninth quickest in practice session #2, and second quickest in practice session #3. So as they say in the sport.. "Kahne has been fast since his car was unloaded off the truck on Thursday". Starting back in the field will allow Kahne the luxury of picking up precious positions on the track, something that will be tough for most drivers to do. Even more importantly, if you have a balanced race car you can take chances on tires. Taking right side tires when most of the field is changing four for example, is really only an option if your car is handling well.
Kahne is an automatic plug and play.
The Tiers:
Now I'm going to look at the value tiers. There are a few different options when constructing your lineups, but it's a good idea to have at least one value guy — as long as it makes sense.
The Value Options:
1. Paul Menard – $8,400
2. Casey Mears – $7,800
3. Justin Allgaier – $7,700
Honorable mention: Michael Annett (lap times significantly improved as final practice continued), Sam Hornish Jr.
Menard is an excellent racer, especially on 1,5 mile tracks. He was the third fastest car in the final practice session today, and has really been quick all speedweek. He's a value guy that I trust a lot, due to his experience and skill. Safe for cash and a great GPP play as well. He's the perfect play to pair with a lineup that doesnt feature super high priced guys like Jimmie Johnson or Kevin Harvick.
Guys I Don't Like
A.J. Allmendinger ( $8,100 ) is a very talented driver. He's been good on this track before, and other 1.5 mile tracks throughout his career. However, his car has been absolutely horrible all speed-week. In fact, during the second practice, Allmendinger came on the radio and said to Crew-Chief Brian Burns "let's put her up on the damn lift. We need to change the whole damn setup". In particular, Allmendinger looked to be incredibly loose through the center of the corner — a death sentence to the handling and performance of a race car — all practice. A.J. didn't exactly get the thing tuned in either, as his lap times got even worse as the practice session progressed.
This is a good race team, so if they can get the handling on this car addressed to a degree, it's possible he doesn't put up a score that won't hurt you. The night time in fact should help tighten his car up, but he's an early crash candidate in the pre-dusk portion of the race when the track temperatures are hotter and thus gives the drivers much less grip.
Greg Biffle ( $8,700 ) has been fast all weekend, but in short runs. About halfway through is fuel runs, his car was losing more time off his lap times, on average, than the other cars on track. Typically, things like this don't bode well for a car on race day. It certainly doesn't help either, that he is starting fourth. I'm expecting only an average finish (outside the Top-10, inside the Top-20) for Biffle this weekend
David Ragan ( $8,900 ) will be popular as well, since he's cheap and starting near the front, but I urge you to breed caution with Ragan. He's an inconsistent driver that was really not doing as well as he should've been, in relief for Kyle Busch while (Kyle) was recovering from injury. Ragan's car also was one in final practice that was "sideways" through the center of the corner for most of the night. If Ragan is still fighting handling issues on race day, that car could drop to the back pretty quickly.
Tony Stewart ( $9,200 ) his car has been fairly awful all speed week. Avoid "Smoke"
Filling out the Rest:
You have Kasey Kahne locked in, you've picked a value play (hopefully Menard), and now it's time to work the rest of your lineup.
I like Jamie McMurray ( $9.300 ), Martin Truex Jr ( $9,900 ), Carl Edwards ( $10,700 ) , Matt Kenseth ( $11,300 ), Jimmie Johnson ( $13,200 ) the most , with honorable mention to Dale Earnhardt Jr ( $11,800 ) , Kurt Busch ( $13,000 ) , Brad Keselowski ( $12,300 ) and obviously Kevin Harvick ($14,200) . — Note, I like Keselowski more than Logano because I love the pit stall that Keselowski chose. He has the very last pit stall right after turn four.
The best cars out of this group on long runs in practice were Johnson, McMurray, Edwards, Kenseth, and Truex.
You can view the official pit stall selections here
Good luck, and enjoy race day!