Rotters and Sleepers: Third Base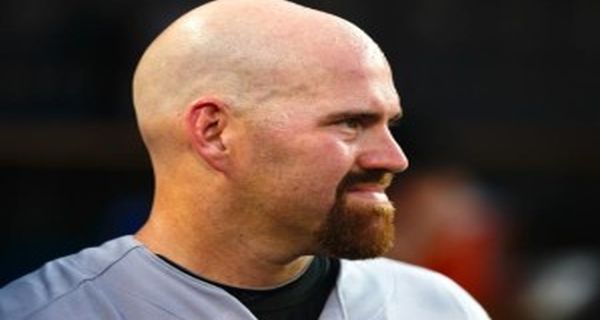 Third base is a weak position in terms of rotters and sleepers. Last season, some strong sleepers woke up at third base. David Wright and Ryan Zimmerman awoke from their slumber to turn in some very strong campaigns. Obviously, they are no longer in the sleeper category. Even if he was, "Captain America" has been flying up the draft boards after his performance in the World Baseball Classic.
This year's list is made up mainly of older players, but there are a few gems coming off of injury. The problem is that everyone is wise to them at this point, so there are very few value selections. However, since many of you will be picking one of these guys high up in the draft it makes sense to take a look at them.
Evan Longoria– Tampa Bay Rays
2012: +16.5

2011: +27.4
2010: +39.3
2009: +29.3
2008: +18.9
Last year was the worst season in Longoria's career from a value standpoint. Value is determined through the quality of your production, but also the amount of your production. When you miss nearly half the season with injuries your overall production will be zapped. If you double Longoria's production then you see what he might have done in a full season. That puts him in line with the majority of his career.
That being said, there is a considerable debate about where Longoria should go in the draft. He fits the general profile of a guy that will go somewhere in the first three rounds, but some people will pass over him because of a memory of 2012. There should be no lingering effects and the Rays offense will be improved. Grade: Sleeper
[am4show have='p4;p7;p3;' guest_error='Front Office' user_error='Front Office' ]
Alex Rodriguez– New York Yankees
2012: +9.3

2011: +12.5
2010: +19.5
2009: +31.0
2008: +41.8
Let's ignore the fact that Rodriguez will likely miss about half the season. He could have had the surgery two or three months sooner and made it for most of the season. Last year, ARod wasn't even on my list of third basemen to be picked. Simply put, the numbers are just spiraling downward.
There is nothing quite as dangerous as the memory of a great player. There is nothing wrong with the path that Arod's career has taken. Most careers take the kind of path his has taken. We have to remember that he has been playing regularly for nearly twenty years. It's not his fault that the Yankees bent over and gave him a stupid contract. Grade: Rotter
Pablo Sandoval– San Francisco Giants
2012: +11.9

2011: +26.2
2010: -4.1
2009: +35.4
2008: +4.1
Former Cubs catcher/outfielder Hector Villanueva once said, "when I'm hitting well I'm strong. When I'm in a slump I'm fat." Enter Kung Fu Panda. Sandoval will likely struggle with his weight for much of his career and he will always battle Giants management along the way. His performance in the playoffs proves he can be a dominant player in spurts.
His performance over the last five season demonstrates that he will likely continue to have his ups and downs. So, where does that leave you? I guess you should check in on him at the WBC and Spring Training to see where his weight is. When its up you should avoid him. When its down he might become a top five fantasy third baseman. Grade: Rotter
Kevin Youkilis– New York Yankees
2012: +1.3

2011: +18.5
2010: +35.3
2009: +41.0
2008: +38.6
Modern baseball executives have to be as much life insurance salesman as baseball experts. When you look at the numbers above there is a definite trend that would scare away most GMs. Brian Cashman wasn't one of those, but he wasn't going to commit long-term to this guy either. They just wanted a viable threat to sit in for ARod while he's being healthy.
He can play both third base and first base, so he has some fantasy viability, but I wouldn't want him starting in either slot. I suppose that one could expect him to have a slight renaissance over what he did last year, but the career track is definitely pointing down, so somewhere between five and ten runs above average is the peak of what I would allot him. Grade: Rotter
Michael Young– Philadelphia Phillies
2012: -16.4

2011: +26.4
2010: +7.2
2009: +19.8
2008: +0.1
Most organizations are using advanced metrics. The Phillies obviously aren't one of them. They are more like the novice gambler that bets on every long-shot at the track. The whole idea is that they have to hit on one of them right? Young would qualify as the worst regular at any position you put him at. The fact that he can't field any position effectively makes his addition that much more head-scratching for the Phillies.
Throw in the poor offensive efforts of Delmon Young (who is also a butcher with the glove) and Ben Revere and you have to wonder what they are thinking over there. At least Revere can defend. Young might be the worst regular in baseball this year unless he overachieves as he did in 2011. Grade: Rotter
Alberto Callaspo– Los Angeles Angels
2012: +4.0

2011: +7.5
2010: -12.3
2009: +11.6
2008: +0.1
I like Callaspo overall as a player. He tends to be a plus defender in addition to being a solid offensive player. If you tend to be one that thinks that all boats rise with the tide then Callaspo might be a nice pick late in the draft because of the improved offense in Los Angeles. However, I think the numbers demonstrate clearly what we are dealing with.
Depth at certain positions preclude you from having to select players like this. Third base is a fairly deep position in terms of fantasy, so you may not have to worry about Callaspo, but if you are in an AL only league he might be a nice guy to look at.
[/am4show]