Barry Bonds Deserves a Spot in the Hall of Fame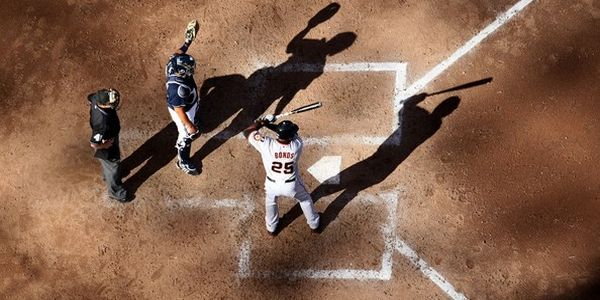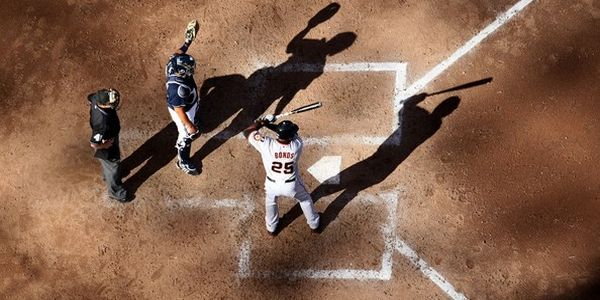 The BBWAA recently voted three players into the Hall of Fame, but none of them were Barry Bonds. Surprising? No. Was it wrong? Yes. Barry Bonds deserves to be in the Hall of Fame because he wasn't like all of the PED abusers. I'm not going to stand up for Bonds because he was a great guy with the media, he wasn't. Bonds clearly used PEDs, and I understand the reason why the writers didn't vote him in, but they're wrong. Barry Bonds would have been a strong candidate to get in the Hall of Fame in 1999 when he started using PEDs.
His career numbers are ridiculous and also unusable past 1999. If you want to make a point for Bonds to be in the Hall of Fame then it has to be about what he would have done if he had never taken PEDs. People forget that "skinny" Bonds was still a great player before his PED use. He was an eight-time All-Star, three-time MVP, and eight-time gold glover before his "magical" 2001 season.
Surgeon General's Warning: There are going to be more numbers thrown around than passes in a Texas Tech/Oregon State football game from this point forward.
Why say that Barry Bonds started his PED usage before the 1999 season? Well, this one is quite simple. In the book Game of Shadows, two San Francisco Chronicle reporters, Mark Fainaru-Wada and Lance Williams, wrote that Bonds worked with Victor Conte and Greg Anderson and began using PEDs. Over 1,000 documents incriminated Barry Bonds and others involved with BALCO. If that's not enough, just look at his home runs per at bats in the 1999 and 2000 season plus his 73 home runs hit in 2001. Don't think that Sosa and McGwire's magical 1998 season didn't drive Bonds to PEDs either.
So, we can all agree those stats and everything after that 1999 season are skewed. Up until that point, Bonds had hit 411 home runs, stolen 445 stolen bases, and driven in 1,226 runs in 13 seasons. For you Sabermetricians out there, Bonds career WAR was 109.5.
I just took away 351 home runs, 69 stolen bases, and 780 RBI from his career totals and his resume still looks pretty solid, but Barry Bonds would have never retired at age 34 in 1999 with the Giants. Here lies the problem with the rest of his career. How do you decide on what kind of stats Bonds would have had for the rest of his career? In 2002, Bonds resigned with the Giants to a 5-year contract that ended in 2007 when he was 42. Just to play it safe with the numbers and "low ball" his career numbers, let's just say that he played until he was 40, which would have been 7 more seasons to add to his career numbers.
Ken Griffey Jr. and Bonds were similar in offensive dominance over the course of their careers up until their age 34 season. He was another lefty in the game that dominated during his prime and is widely considered as one of the best during his career. Griffey was bothered with some injuries in his 30s and certainly didn't reach his potential because of those injuries, but is almost a sure thing to make the Hall of Fame when he becomes eligible. So, it only felt right to compare Bonds to Griffey rather than a guy like Chipper Jones who was a switch hitter and not as big of a power hitter as Griffey in his prime.
By Ken Griffey Jr's age 34 season, he had hit 481 home runs, 177 stolen bases, 1,384 RBI, and had a WAR of 78.7. It's safe to say that Griffey's best years were behind him in his final seven seasons, so taking his final five seasons' worth of numbers is a safe prediction of what Bonds would have done from age 34-40. Ken Griffey Jr. hit 149 home runs, stole 7 bases, drove in 452 runs, and had a cumulative WAR of five during that time. It is worth noting that Griffey played in 320 out of 486 games from age 34-36, which would be low for a guy like Bonds who played in at least 140 games in 11 of his first 13 seasons.
Now, let's take those numbers and throw them on the back end of Barry Bonds' numbers up until 1999. This would leave him with 560 home runs, (13th overall) 452 stolen bases (51st), 1,678 RBI (25th), and a WAR of 114.5 (12th). Are these not Hall of Fame numbers?
To not vote someone in because of PED questions is arguably reasonable. But Barry Bonds was a strong candidate for the Hall of Fame before his PED driven seasons when he put up video game numbers. In 13 seasons, Bonds was a 400 home run/400 stolen base type player and posted the 12th best WAR in baseball history.
Barry Bonds' Hall of Fame voting numbers went down this past season to 34.7% from 36.2% in his first year eligible. Next year, his votes will likely decline yet again, but that doesn't make it right. It just makes it the way it is.