Daily Fantasy Baseball Strategy: May 27, 2016 – DraftKings Analysis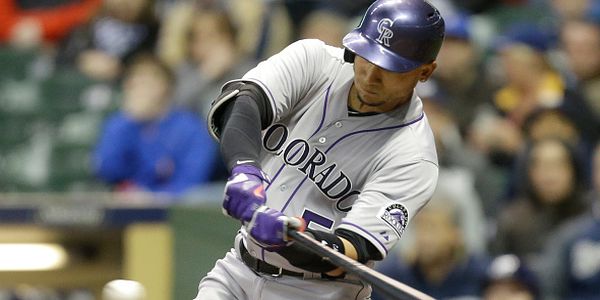 Below we've got a discussion of the starting pitching situation as well as the best teams to use for stacks for Friday night's ten-game slate. We've also added a few quick tutorials for you to check out from our partners at RotoQL to help guide your research for today's games. To learn more about RotoQL or to take a look at the packages they have to offer, please follow this link – it will truly help you become a better daily fantasy baseball player.
There is some weather around the league, so be sure to check your sources for weather updates prior to lineup locks to make sure all of your players will get some play. Many times you can follow each team's Twitter feed, but I think Kevin Roth really does a fine job and think you could give him a follow if you don't already.
PITCHING PERSPECTIVE
[cointent_lockedcontent article_labels="baseball"]
We have a super fun slate tonight for those ready to show off their skill. Just three arms come in over the $10,000 mark — Max Scherzer, Felix Hernandez and Masahiro Tanaka — with two more ace-ish pitchers priced over $9,500 (Cole Hamels and Jacob deGrom). Of the five, Scherzer faces the team with the lowest projected implied run total — the Cardinals with 3.26 runs according to RotoQL, but he'll cost you a cool $13,000. The Cardinals have whiffed the 10th most in baseball against right-handed pitchers since the start of '15 but have posted a reasonable .320 wOBA over that same time frame. It may be worth paying up to be a bit contrarian while chasing the strikeouts in both cash and tournaments.
Masahiro Tanaka will find his way into most of my cash and tournament lineups my favorite play above $10,000. He'll get the Rays in Tampa Bay that have an implied run total of 3.47 according to Vegas. Since the start of '15, the Rays have struck out the second most in baseball against right handed hurlers at a whopping 23.4% clip. He's fanned a minimum of four batters in each of his nine starts this season but has allowed 11 earned runs over his last three starts — this should drive his ownership down for tournaments.
Down a bit you have John Lamb facing the Brewers in Milwaukee at just $7,400. The Brewers 24% strikeout rate against left-handed pitchers is the third-worst in baseball. They've also posted just a .299 wOBA versus southpaws since the start of '15, ranking them 26th in baseball. There's an over/under of 9 on this game so this play doesn't come with risk. Also in that same tier is Mike Fiers taking on the Angels in Anaheim with a game total of 7.5 and an implied run total of 3.7. The Angels don't strike out all that much and own a .334 wOBA vs. RHP, so like Lamb above this play comes with some risk for tournaments.
STACK OPTIONS
Tigers – Vegas suggests the Tigers will scored 4.7 runs in Oakland against southpaw Sean Manea. The Tigers own a .344 wOBA against lefties — the third best mark in baseball — to pair with a .162 ISO which is 9th best in baseball versus southpaws. Ian Kinsler, JD Martinez, Miguel Cabrera and Nick Castellanos are the four to roll out here, but a wraparound stack could be in play with Cameron Maybin, James McCann and Jose Iglesias at the bottom of the order.
Coors – Both teams, all players in play. No need to discuss.
Pirates – A nice implied run total of 4.9 to go with the game total of 9 in Arlington. Chance of rain here, so keep a close eye, but the righties from Pittsburgh — Mercer, McCutchen, Kang, Marte — make the most sense. Sean Rodriguez at the bottom of the order makes sense if you want to get a piece of the action a bit cheaper and a bottom-half stack like Cervelli, Marte, Harrison and SRod is definitely in play against the southpaw Cole Hamels.
Brewers – Villar, Braun, Lucroy and Carter against lefty John Lamb with a nice run total in Milwaukee. Won't cost you too much, either.
Padres/Marlins – Sneaky stacks? No stacks are sneaky anymore, but these are some teams to look for good values at potentially lesser owned options in tournaments. The right-handers from San Diego — Myers, Upton, Kemp and Norris against lefty Robbie Ray make a ton of sense.
PLAYER RANKINGS
DRAFTKINGS
CATCHER
Buster Posey – $5,300

Jonathan Lucroy – $3,600

Yan Gomes – $3,900

Wellington Castillo – $4,100

Russell Martin – $3,100

Evan Gattis – $3,200
FIRST BASE
Miguel Cabrera – $5,400

Freddie Freeman – $3,300

David Ortiz – $5,000

Joey Votto – $4,100

Chris Davis – $4,200

Brandon Belt – $4,800
SECOND BASE
Robinson Cano – $4,900

Daniel Murphy – $3,700

Joe Panik – $4,900

Brian Dozier – $2,900

Brandon Phillips – $3,500

Jason Kipnis – 4,800
THIRD BASE
Luis Valbuena – $3,500

Josh Donaldson – $4,300

Nolan Arenado – $5,500

Matt Duffy – $4,700

Manny Machado – $4,800
SHORTSTOP
Jonathan Villar – $3,700

Jordy Mercer – $3,100

Corey Seager – $3,500

Xander Bogaerts – $4,500

Carlos Correa – $4,200

Trevor Story – $5,400
OUTFIELD
Carlos Gonzalez – $4,500

Andrew McCutchen – $4,100

Mike Trout – $5,000

Cameron Maybin – $3,900

Starling Marte – $3,900

JD Martinez – $4,700

Nelson Cruz – $4,800

Charlie Blackmon – $4,900

George Springer – $4,300

Mookie Betts – $4,900

Bryce Harper – $4,900

Ryan Rua – $3,300
STARTING PITCHER
Max Scherzer – $13,000

Chris Archer – $7,900

Jacob deGrom – $9,900

Felix Hernandez – $11,900

John Lamb – $7,400

Mike Fiers – $7,100

Robbie Ray – $8,700

Michael Fulmer – $7,300
[/cointent_lockedcontent]