Fantasy Baseball Final: July 26th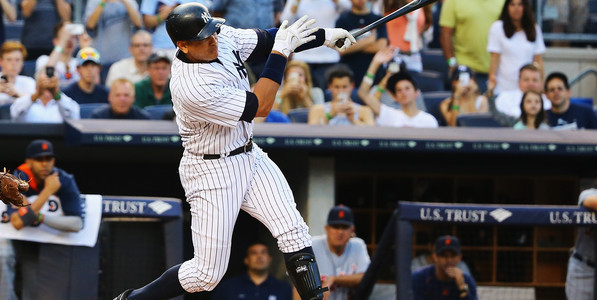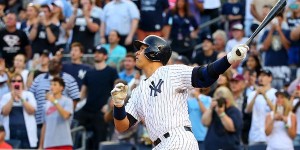 If You Only Read One Thing…
Alex Rodriguez stole the show on Saturday, hitting three home runs in Minnesota against the Twins in the Yankees come-from-behind win.  Those three home runs gets him to 23 on the season, which i'm sure is much more production out of him than the Yankees ever hoped for.  He also has 58 RBI and has solidified himself as the Yankees most dangerous hitter in the heart of the order.
Just As We Expected…
Ian Desmond has been on fire since the All-Star break, as he hit his third home-run in as many days for the Nationals.  Desmond has not been good this season, hitting just .218 coming into Saturday even after this hot streak over the last couple of weeks.  Expect Desmond to turn it around over the second half of the season but I wouldn't expect the average to get North of .250 along the way.
But We Didn't See This Coming…
Cole Hamels threw his first career no-hitter on Saturday as the Phillies defeated the Cubs 5-0.  Hamels has not been good at all in his previous two outings, but he was masterful at Wrigley Field against the Cubs.  He walked two batters, but those were the only runners that reached base.  He struck out a season high 13 batters, which isn't too surprising given the Cubs and them being well-known as a team that strikes out a lot.
Save Chances…
Santiago Casilla, Andrew Miller, Brad Ziegler, Aroldis Chapman, Craig Kimbrel, Shawn Tolleson, Roberto Osuna and Randy Choate picked up saves on Saturday.  Choate's save was likely something that won't be normal moving forward, as it was just his first save of the season.  Every time Chapman gets a save for the Reds, people wonder if it's his final one as a member of the Reds.
Injury..
Main piece of injury notes from Saturday is that Freddie Freeman was activated from the disabled list, but was not in Saturday's lineup.