2015 Fantasy Football: Rookie Wide Receivers To Know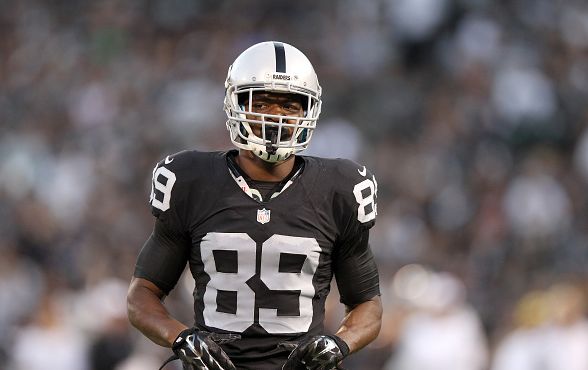 In the past, the rookie wide receiver was a bit of an afterthought. You might have known who they were but it wasn't a priority in the draft. Then last year happened. You simply can't go into the draft without knowing who these guys are anymore. Let's take a look at my Top 5. I base this list on a cross between what I think of their ability and the situation they find themselves in. Some of these guys may miss time to start the season, but that didn't seem to affect Odell Beckham Jr. last year did it?
#5 Breshad Perriman: Baltimore
Let's get this out of the way first. He got hurt at the start of camp. It could be a little while before he develops. I will take the possibility of waiting on someone that has these five words in their job title "Joe Flacco's Primary Deep Threat".
Flacco throws it deep and the ceiling for Perriman is Torrey Smith type of numbers. Close to 100 Targets and TD numbers in the 7-9 range. That's an optimistic appraisal of his opportunity due to injury. He's worth paying attention to due to where he is, what he does and who's throwing him the ball.
2014 Season @ UCF: 50 Catches, 1044 Yards, 20.9 Avg, Long 61, 9 Tds
#4 Tyler Lockett: Seattle
People got a good look at Lockett in the Seahawks' preseason opener. There's a lot to be excited about. He immediately becomes Seattle's most dynamic receiver. The only problem with Lockett is that this is a run first offense. How much he'll be incorporated into a passing game that is a secondary option is the only question I have.
Jimmy Graham will be their #1 passing option, but will Lockett get enough targets to make a big time difference in their vertical passing game? It's certainly possible. He should also contribute a great deal to the return game, which you saw with his 103 yard touchdown during the Seahawks first preseason game.
2014 Season @ Kansas State: 106 Catches, 1515 Yds, 14.3 Avg, 11 TDs, 2 Punt Returns for TD.
#3 Devante Parker: Miami
He's also hurt and will miss time in camp. I don't care. I love that he's in Miami and I LOVE Ryan Tannehill this season. Love is probably the wrong description. I light a fantasy candle at his altar every couple of days as the season gets closer.
Parker, starting late or not, is worth everyone's attention. He's a big receiver and when healthy will be the best WR on the field for the Dolphins with a guy dying for talented receivers. Parker and Tannehill are going to be best friends.
2014 Season @ Louisville (Missed 7 games): 48 Catches, 855 Yards, 19.9 Avg, 71 Long, 5 TDs

#2 Nelson Agholor: Philadelphia
I have this picture in my mind of Marvin Berry on the phone to Chuck Berry in Back To The Future. "Hey Chip Kelly, you know that deep threat you been looking for? Well look at this guy!"
When Desean Jackson left, the Eagles offense changed. Last year the Eagles just didn't have that same offensive punch without Jackson. A dimension of Kelly's offense went away and Chip likes his offensive dimensions.
So they bring in Agholor, and honestly, in my 16 years of following the Eagles, I've never seen wuarterbacks so excited when they talked about a rookie. Sam Bradford and Mark Sanchez love this guy. When you ask them about him, both guys smile like you just handed them the Lombardi.
Sanchez told a story about a route Agholor ran in practice like he was telling a story about the time he caught the biggest fish anyone ever saw. I'm serious, I've never seen this much love.
He's fast, big and with Jordan Matthews on the field as well everyone needs to pay attention. If your league gives bonuses for longer touchdowns, this is your guy.
2014 Season @ USC: 104 Catches, 1313 Yards, 12.6 Avg, 87 Long, 12 TDs
#1 Amari Cooper: Oakland
Next to my altar of Tannehill is the hope chest I have Cooper's Jersey on. He is a beast and could easily end up being the very best of every receiver that has come out over the last two seasons. He's that good.
People may knock Derek Carr, but not me. 3,270 Yards, 21 TDs and a 58.1% completion percentage in your rookie season are solid numbers. Considering his best receiver was James Jones, Cooper is an instant upgrade to the offense and to Carr's numbers. He's never had a guy like Cooper to throw to. I don't think anybody would be surprised if every ball put into the air would be somewhere in his general direction.
His ceiling is the sky. When the season is all said and done he's among my Top three candidates for Offensive Rookie of the Year.
2014 Season @ Alabama: 124 Catches, 1727 Yards, 13.9 Avg, 80 Long, 16 TDs
Just Missed The Cut:
Phillip Dorsett just missed the cut for the Top 5. He has tremendous ability and it centers on his speed. His size is a bit of an issue since he's a little on the small side. He also has the knock of not knowing exactly how much he'll get the ball.
With Dorsett, playing with a quarterback like Andrew Luck is about the best situation in the world to walk into. However, when you have T.Y. Hilton and Andre Johnson in front of you on the depth chart it's hard to say exactly where he'll fit in. It's possible he carves himself out a substantive role in that offense.
Phillip Dorsett 2014 Season @ Miami: 36 Catches, 871 Yds, 24.2 Avg, 10 TDs
Dynasty Stash Candidate
Kevin White: Chicago
White's injury turned out to be pretty serious and now he'll miss a good portion, if not all of the 2015 season. If you are in a dynasty league and can take him and stash him, I suggest you do. In any other year, White would have been the first WR off the board in the NFL draft, but Cooper is a monster.
White's skills are off the charts good. He's a rookie you might have to wait for, but he's ABSOLUTELY worth the wait.
2014 Season @ WVU: 109 Catches, 1447 Yards, 13.3 Avg, Long 68, 10 Td's