Christmas GIF's: Top 8 Astonishing Runs of 2013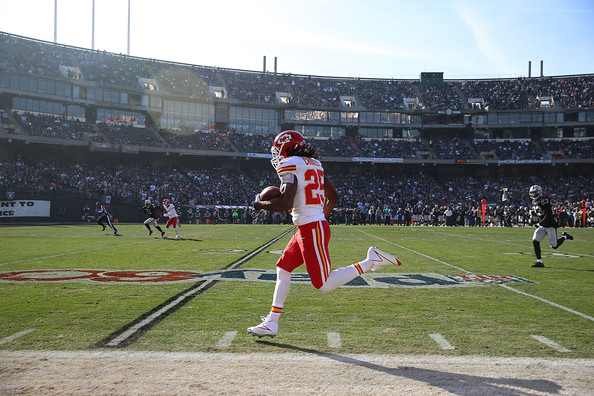 For 16 turbulent weeks, Fantasy Football governs our daily routine… and perhaps even limits our enjoyment of the sport we hold so dear. Let us take a moment to step back, observe these eight jaw-dropping scampers (RB only), and simply appreciate the talent we often take for granted. Don't fret — I've included relevant fantasy statistics so you won't feel too far from home.
#8 Rashad Jennings | Week 11 @ Houston
Jennings has displayed an abundance of raw power in relief duty this season — 2.9 YPC following contact. Owners who scooped him up off the wire should send him a Christmas card filled with pleasantries. On this wildcat run, he faked the hand-off to Jacoby Ford and absolutely blew up safety D.J. Swearinger without halting stride. And look at those wheels… who knew.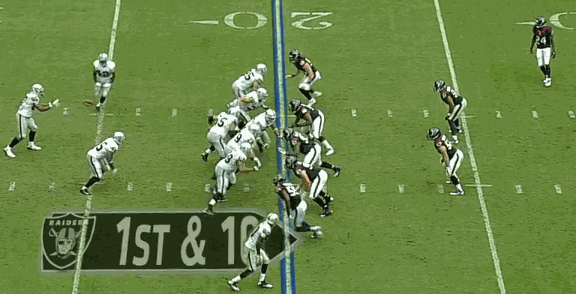 #7 C.J. Spiller | Week 9 versus Kansas City
Health issues doomed any semblance of consistent fantasy production from Spiller, but his explosiveness (when active) hasn't waned. In a measly 162 carries, Spiller still ranks sixth among RB's in 20+ yard runs (7) and he's broken three 50+ gainers. When operating in full flight, his speed/power combo is a sight to behold.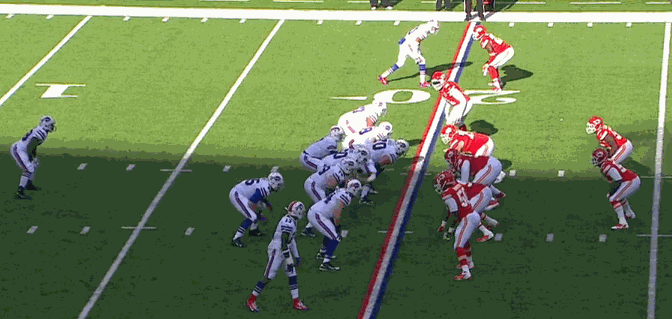 #6 Maurice Jones-Drew | Week 14 versus Houston
Now 28 years of age, MJD is a shell of his former lethal self (3.5 YPC). However, he still has tree trunks for legs and can straight "battering ram" over the second and third levels when he gets there (rarely). Every single member of the Texans secondary hung their heads in a shame during film session.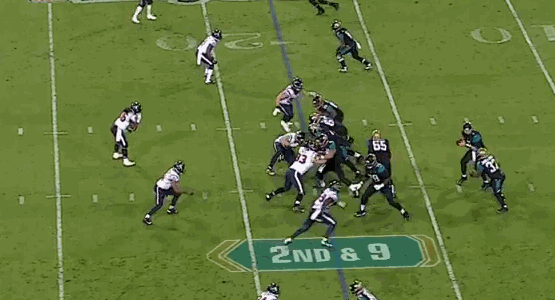 #5 Jamaal Charles | Week 14 at Washington
Ironically enough, Charles has more explosive plays as a receiver (8) than he does as a runner (5). Space has been hard to come by in a WR-less Chiefs offense, but his versatility is elite. Renowned for game-breaking speed, defenders who sleep on Charles' power do so at their own peril — 533 yard after contact and 38 missed tackles.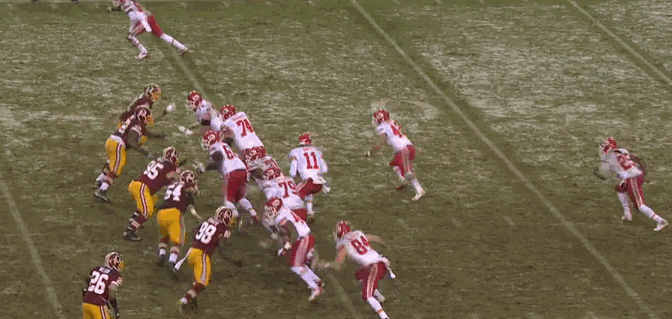 #4 LeSean McCoy | Week 14 versus Detroit
McCoy changes direction in 6 to 8 inches of snow better than most NFL backs in ideal conditions: multiple jump cuts, the hurdle and of course the speed to house it. He sloshed his way to a 40-yard touchdown run just minutes earlier. McCoy leads the league in rushing (1,343) and is tied for third with eight runs of 20 or more.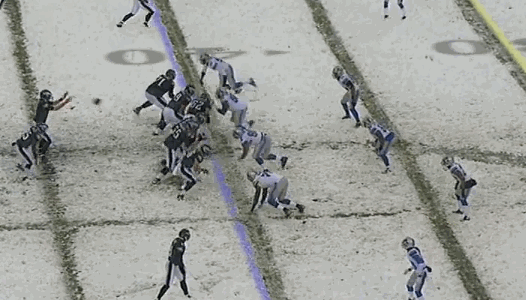 #3 Zac Stacy | Week 9 versus Tennessee
As can be witnessed from this .gif, there is no safe place to tackle Stacy. His low center of gravity allows him to constantly remain on balance — he has no legs and his core is a rock. The result is 2.6 YAC per carry. Add exceptional vision to the equation and you have a soon to be 1,000 yard rusher in only ten games with starter reps.
#2 Marshawn Lynch | Week 4 @ Houston
"Beast Mode" leads all backs having forced 64 missed tackles (rushes only), and ranks second in yards after contact with 659.  It's not difficult to visualize how. He looks like the big kid in Pee Wee league that nobody can bring to the ground… except he's 5'11. Lynch has refused to fall since his days at Cal.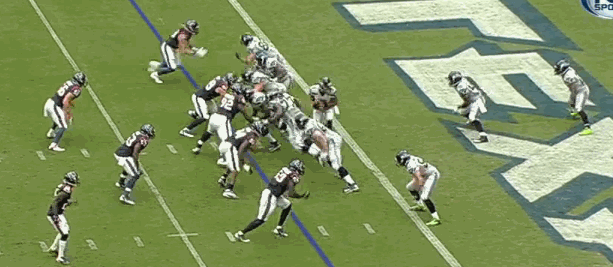 #1 Giovani Bernard | Week 9 @ Miami
Gio has tallied eight runs of 15 or more, ranking 14th among running backs in Pro Football Focus' breakaway percentage. As detailed in this piece from September, his ability to cut on balance and change direction is truly freakish. Outside of perhaps LeSean McCoy, no other RB would even consider this maneuver.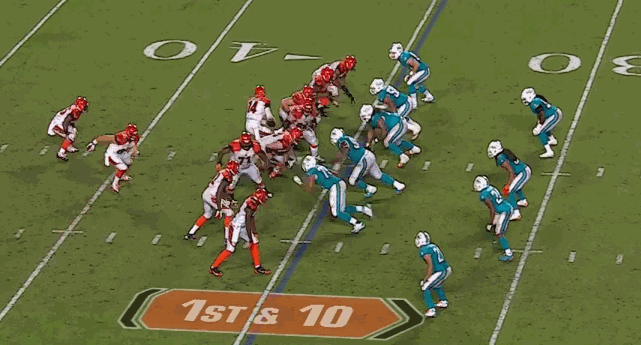 To review: Houston doesn't tackle particularly well, and week 14 presented a tricky task for highlight cutters.
Honorable mention: Bobby Rainey, week 11 versus Atlanta; Ryan Mathews, week 10 versus Denver; Reggie Bush, week 10 @ Chicago.
*Premium Stats provided by ProFootballFocus.com*
Follow Adam on twitter @AdamGaneles for NFL analytics and breakdowns