GIF Breakdown: The Outrageous Exploits of Josh Gordon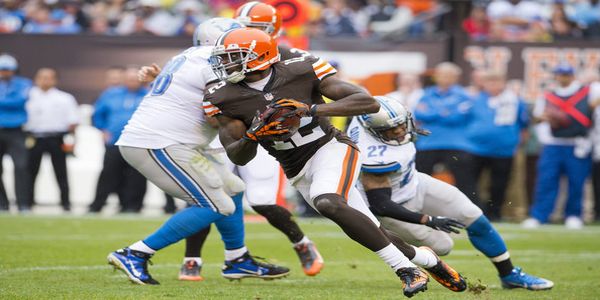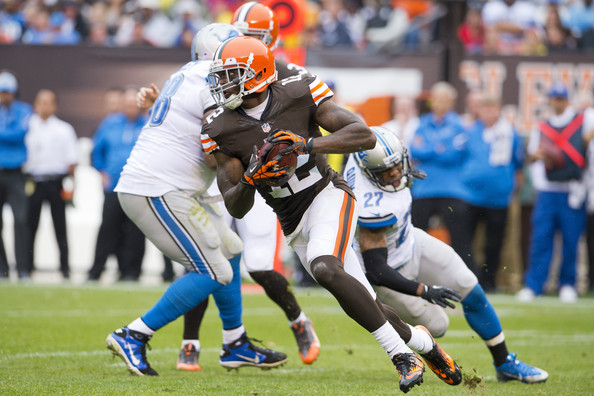 Route Running
During his second NFL season, the attention to detail embraced by Josh Gordon has improved his quality of performance by leaps and bounds. He's selling crisper routes and his options have become more diversified. To quote Patriots head coach Bill Belichick: "He's very good on the intermediate routes, the in-cuts, the crossing routes, comebacks, stop-routes, things like that that attack the middle levels of the defense. He's a complete player that can run fast, catch, big target and make a lot of yards on his own after the catch with his speed, size and running ability." Indeed, that about sums it up. Gordon is getting himself open with hard to believe regularity given the lack of weapons surrounding him.
Read more articles like this by becoming a #FrontOffice member of TheFantasyFix.com. Learn more here.
In his first quarter of football in 2013, Gordon unleashes a vicious double move that leaves cornerback A.J. Jefferson (who has since been released) in the dust, and safety Harrison Smith is late to get over. Gordon was still a relatively unknown commodity at this point.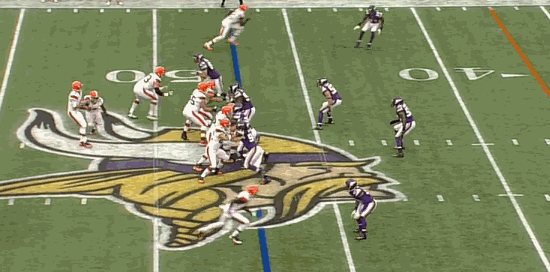 One thing Gordon has not been is a short-yardage red zone threat (the Browns are rarely there), but he displayed his potential here, getting a step on Ike Taylor in tight quarters and working the backline toe-tap.
Yards after catch
Plainly put: Gordon is a freakish combination of size, strength, speed (his 4.52 40 definitely sold him short) and agility. At 225 pounds, he tosses aside defensive backs like ragdolls. His awesome stiff arms give him a cushion, and once he gets into space… goodnight the lights. He's a threat to outrun the final line of defense on every play.
Here Gordon runs a simple short crossing route; corner William Gay thinks he has a beat on the route and the tackle all lined up. Against most receivers he would be correct, but on this occasion he was embarrassed.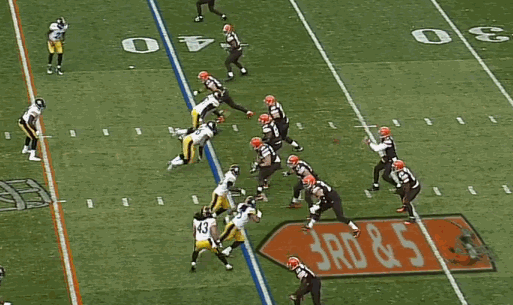 From week 14, Gordon stiff arming perhaps the most physically imposing CB in the league, Aqib Talib, and subsequently separating from the defense like Secretariat – uh, wow.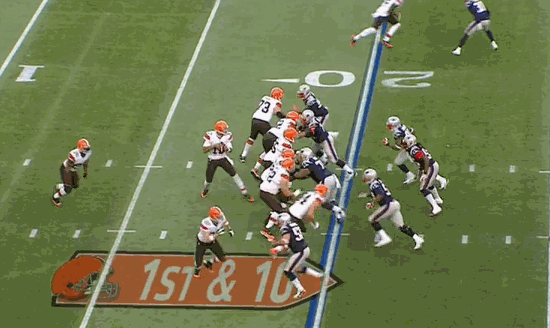 Ball Skills
While his size/strength combination again gives him the innate advantage over CB's, Gordon finishes the job with authority. He has become a master of high-pointing the football, making body adjustments to shield defenders, fighting for space and snatching the ball with his hands to prevent strips on the way down. He never loses stride or gets knocked off balance either.
Gordon recognizes an underthrow early, turning his body to the sideline and shielding off Dwayne Gratz. He corrals the ball up top, maintains footwork near the chalk… indefensible.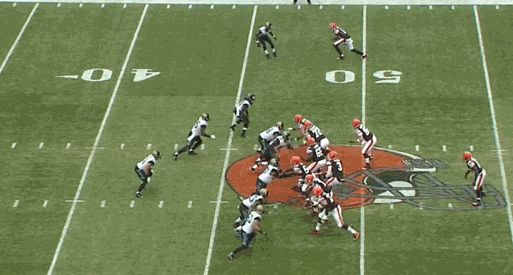 Size, strength and speed all working in harmony. Despite being ridden out of bounds by Dre Kirkpatrick, Gordon somehow manages to stay on balance and create just enough separation to haul in a (rare) perfectly tossed deep ball by Jason Campbell.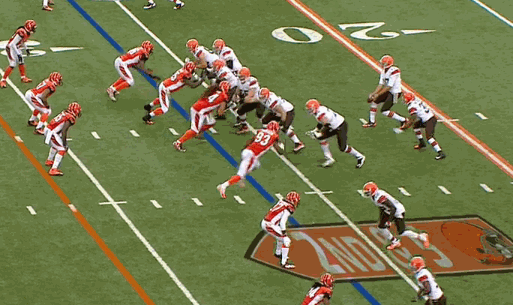 Focus/Intensity/Fight
While he may look casual at the conclusion of a play (on occasion), Gordon is battling to free himself on every pass snap. His overall on-field persona has been tenacious. He's always working back towards his quarterback, snatching the ball effortlessly and looking to turn up field. Gordon is predominantly an outside guy, but he's not opposed to testing the middle as a change-up and putting his body in harm's way.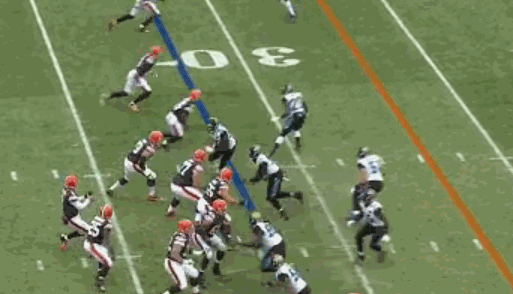 Gordon is the most dangerous receiver in the league not named Calvin Johnson. And truth be told, even that battle is highly debatable. Gordon is younger and healthier. If he keeps his head screwed on, there is nothing holding Gordon back from being a consistent game wrecker for years to follow. His physical gifts are straight up abnormally impressive.
Read more articles like this by becoming a #FrontOffice member of TheFantasyFix.com. Learn more here.
Follow Adam on twitter @AdamGaneles for NFL analytics and breakdowns