Fantasy Baseball Final: May 2nd , 2016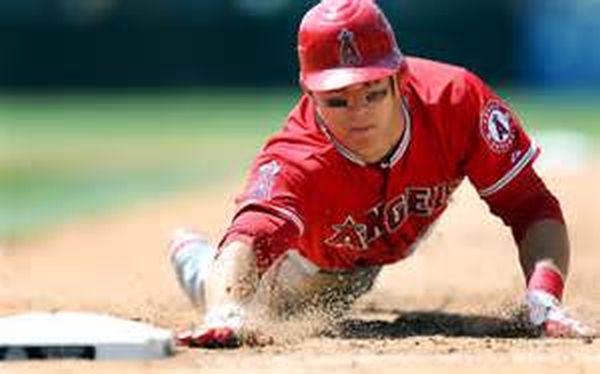 Christopher Morais
Welcome to The Fantasy Fix's nightly fantasy baseball recap, where you'll find updates on bullpen usage, lineup construction, injuries, and transactions. Whether you play season-long or daily fantasy, expect to see the best coverage from every team, every night, all season long.
Ten games were on tap tonight with no weather complications. There weren't many elite pitchers taking the mound, but there was a key matchup to look forward to in Toronto. The Texas Rangers made their return to Rogers Centre for the first time since the infamous Jose Bautista bat flip. Angels pitcher Jered Weaver looked to continue his hot start to the season in Milwaukee against the Brewers, while the Johnny Cueto took to the hill tonight for the Giants against the Cincinnati Reds looking for win number five.
IF YOU ONLY READ ONE THING…
Despite Weaver's fastball continuing to drop in velocity, the veteran righty has been able to stay undefeated up until tonight. The Angels' starter was cruising up until the bottom of the fifth, where everything just seemed to fall apart. He would give up four runs in that inning and another three in the sixth inning before getting the hook. Weaver lasted five-plus innings, allowing seven runs, on 11 hits while striking out three. Both Jonathan Lucroy and Jonathan Villar finished the game with two RBIs, while Ryan Braun finished the night 3-for-3 with a run scored and a RBI.
JUST AS WE EXPECTED…
When it comes to DFS, sometimes the chalk play is the best play. Tonight that was the case with Mike Trout—who finished the game 4-for-five with two runs scored and three RBIs. The young centerfielder also picked up a stolen base in the contest to give him two on the season. The 24-year-old now has six homeruns this season and 18 RBIs, both team leading totals. It's still early in the season, but Trout is making a case for MVP early on, and if he continues to hit the ball with authority, no one will be able to catch him—except for maybe Bryce Harper.
BUT WE DIDN'T SEE THIS COMING…
As mentioned earlier, the Rangers were in town to take on the Blue Jays for the first time since being eliminated by the Jays back in October. It was a meeting that was fill with tension, mainly because everyone was wondering what would be the pay back for Bautista's flamboyant bat flip that made headlines across baseball. There would be no pay back tonight; instead it was the Rangers beating the Blue Jays where it counted.
Texas starter A.J. Griffin had a terrific start tonight, punching out nine hitters in six innings and allowing just one run on three hits. Pitching at Rogers Centre can be a nightmare for opposing pitchers, but Griffin was able to neutralize the powerful Blue Jays, specifically the middle of the order. Josh Donaldson, Bautista, Edwin Encarnacion and Troy Tulowitzki finished 1-for-14 on the night with six strikeouts. It wasn't Toronto's best performance, but look for them to rebound tomorrow night when lefty Martin Perez takes the mound.
THE REST OF THE DETAILS
SAVE CHANCES
Jonathan Papelbon (9)
Santiago Casilla (5)
Shawn Tolleson (9)
LINEUP MOVES
Atlanta Braves recalled pitcher Mike Foltynewicz, OF Chase d'Arnaud and OF Matt Tuiasosopo from Triple-A Gwinnett.
Braves optioned Jace Peterson to Triple-A Gwinnett, designate OF Drew Stubbs for assignment.
Reds placed catcher Devin Mesoraco on 15-day DL, retroactive to April 28th.
Josh Ravin has been suspended 80 games for PED use.
 INJURIES
Alex Young—Forearm—Out till 05/03
Gordon Beckham—hamstring—Out till 05/09
J. Hardy—Foot—Out till 06/13
Pablo Sandoval—Shoulder—Out for season
Jason Heyward—wrist—Out till 05/03
Adam Duvall—head—Out till 05/03
Raisel Iglesias—shoulder—Out till 05/10
Carlos Gomez—ribs—Out till 05/05
Lance McCullers—shoulder—Out till 05/12
Tyler Skaggs—biceps—Out till 05/09
Daniel Nava—knee—Out till 05/08
Domingo Santano—shoulder—Out till 05/03
Joe Panik—groin—Out till 05/04
Angel Pagan—hamstring—Out till 05/08