2013 Fantasy Baseball, Week 7 Tools of the Trade: Holding On Paul Goldschmidt?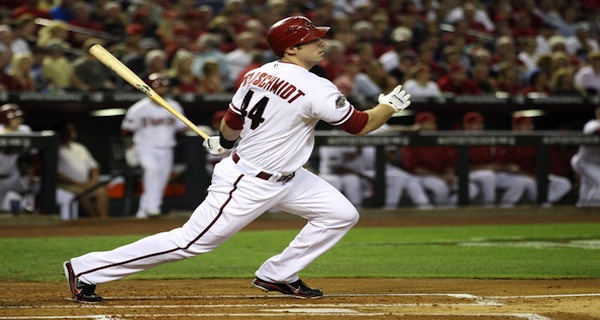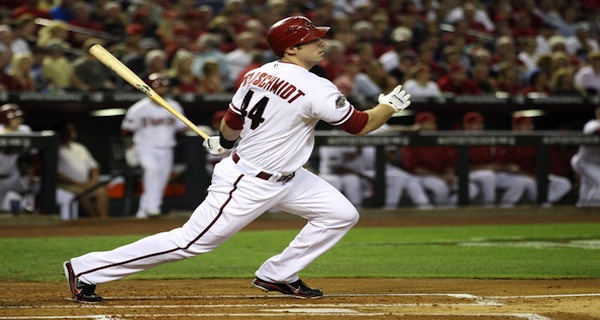 TheFantasyFix.com's "Tools of the Trade" is a unique guide for owners to use while attempting to make an even trade with their league-mates in a standard 12-team mixed, 5×5 head-to-head or rotisserie redraft league.
The values present in this guide are simply the basis for a trade. A full-blown analysis of each team's strengths and weaknesses are essential prior to proposing or accepting a trade offer.
How to use the guide: Ideally, owners will agree to a trade that will aid both sides and stay within $2-3 of each other in a one-for-one and $4-5 in a multi-player deal, according to our chart.
The Week 1 "Tools of the Trade" was free for all readers, and so is this weeks! But going forward, the "Tools of the Trade" will only be available to Front Office members. Learn the benefits of being a Front Office member here.
Without further ado, here is week 7′s trade value chart:
Trading isn't easy. It's fun, but not easy. Remember that you don't have to "win" the trade in order to pull the trigger. If you're improving your team, then you should make the deal.
Each-and-every week fantasy baseball owners send us their trade proposals and/or offers via our "Quick Fix" and Twitter to determine if the offer is fair and whether or not the trade should be proposed or accepted.
The theme of the week? Paul Goldschmidt.
The fantasy baseball "analyst" community erupted with love for the Diamondbacks first basemen entering the twenty-thirteen campaign. And through seven weeks of baseball, Goldschmidt has rewarded those who spoke highly of him, handsomely. Goldy is triple slashing .310/.402/.577 with 10 homers, 31 RBI and a 160 wRC+.  Additionally, he's taking walks (13.9% BB%) and stealing bases (4), making the youngster even more valuable for a first baseman.
@thefantasyfix traded Choo for Goldy

— Nick Evins (@CWBYNICK44) May 13, 2013
The chart tells us Choo is worth $33 and Goldy $27, but this is a super-fair trade that appears to help teams address areas of need.
@thefantasyfix I have Goldy now and I'm thinking I wouldn't give him up for much of anybody … Curious to see how season unfolds..

— Jeff Greene (@JeffGreene) May 13, 2013
Jeff is an avid fantasy baseballer and reader of the Fix (so, i'm lead to believe), so I believe he knows his stuff. And I agree with Mr. Greene here.  Unless i'm overwhelmed — especially in a keeper league, or if I'm in contention — I'm holding onto Paul Goldschmidt for the foreseeable future.
@thefantasyfix I traded Paul and Matt Carpenter for Cano and Ryan Dempster

— s.bee (@iamsbee) May 13, 2013
Y'all must be taking advantage of my trade chart each week, because this is another fair deal that appears to meet the needs of both teams involved. Well-done.
Please remember, this was a free preview of content that is included in our "Front Office" package. To learn more about our "Front Office" package and how to help support your favorite website (us, obviously!), please visit here.
Have a question about our Week 7 Tools of the Trade? Leave it in the comments below.
The concept for the this trade value chart has been adapted from Dave Richard's fantasy football work at CBS.
All of our statistics are courtesy of our friends at FanGraphs .