2014 Fantasy Baseball, Week 9 Tools of the Trade: Michael Brantley's Trade Value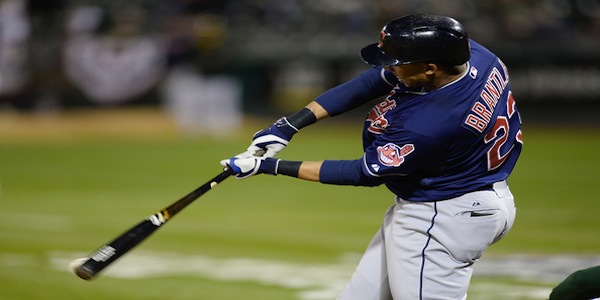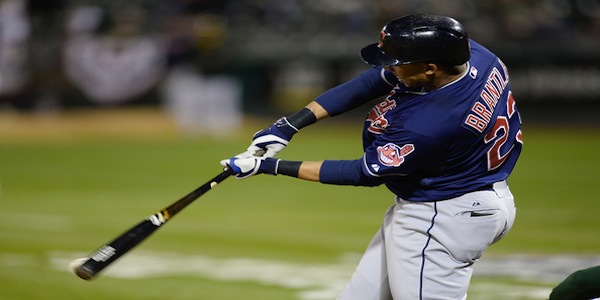 TheFantasyFix.com's "Tools of the Trade" is a unique guide for owners to use while attempting to make an even trade with their league-mates in a standard 12-team mixed, 5×5 head-to-head or rotisserie redraft league.
The values present in this guide are simply the basis for a trade. A full-blown analysis of each team's strengths and weaknesses are essential prior to proposing or accepting a trade offer.
How to use the guide: Ideally, owners will agree to a trade that will aid both sides and stay within $2-3 of each other in a one-for-one and $4-5 in a multi-player deal, according to our chart.
The Week 1 "Tools of the Trade" was free for all readers, but going forward, the "Tools of the Trade" will only be available to Front Office members. Learn the benefits of being a Front Office member here.

[am4show have='p3;p4;p7;p11;' guest_error='Front Office' user_error='Front Office' ]
Trading isn't easy. It's fun, but not easy. Remember that you don't have to "win" the trade in order to pull the trigger. If you're improving your team, then you should make the deal.
Each-and-every week we'll review fantasy baseball trade proposals and/or offers that come in via our "Quick Fix" and Twitter to determine if the offer is fair and whether or not the trade should be proposed or accepted.
In one of  my favorite leagues, Blog Wars — a 13-team roto league filled with industry analysts, Scott Pianowski traded Charlie Blackmon and Coco Crisp to Chris Carbonell for Carlos Gomez and Pedro Alvarez. That's a serious haul, regardless of category need. According to the chart, that's a $20+ profit for Pianowski. He didn't even have a ski mask on.
Michael Brantley is one of the hottest players out of the gate in 2014. He's triple slashing .304/.377/.510 with nine homers, 39 RBI and eight stolen bases through 223 plate appearances. The updated Steamer projections suggest that Brantley will finish somewhere in the .288/.351/.441 range with 16 homers, 78 RBI and 17 stolen bases. Nine home runs this early? Seems like a lot for a guy whose career best was ten homers in 151 games just last season. Brantley is not hitting the ball in the air more (29.4% FB% compared to 29.9% for his career) than he has in the past, it just seems like every time he does pop it up, the ball clears the fences. He's the owner of a 17.3% HR/FB% which is far and away greater than his 6.2% HR/FB% for his career. That should come back to earth, along with Mr. Brantley. I like him, but I don't like him at this pace. So I sent out some feelers regarding Michael Brantley this evening on Twitter. Here's what came back to me:
@TheFantasyFix Recently moved Brantley for Segura (before Brantley was a top 25 player). Not sure how I feel about it yet.

— Aaron Hakola (@AaronHak11) May 29, 2014
I feel like Brantley could be 2014's version of the 2013 Jean Segura. Segura started off hot, hitting bombs and swiping bags, but he too had an inflated HR/FB%. That eventually deflated, and well, we know Segura didn't keep up the pace. The chart thinks the $20 Brantley is a steal for the team surrendering the $8 Segura.
@TheFantasyFix Brantley just went for gattis and ellsbury in our 14 teamer. Best part? The team getting those two dropped Lind. #dontgetit

— ian mckesson (@ianmckesson) May 29, 2014
$28 worth of Ellsbury and Gattis seems like a great haul for the $20 Brantley, especially if the one owner needed a catcher. I'd rather have the duo here.
Have a question about our Week 9 Tools of the Trade? Leave it in the comments below.
The concept for the this trade value chart has been adapted from Dave Richard's fantasy football work at CBS.
All of our statistics are courtesy of our friends at FanGraphs .
[/am4show]