Daily Fantasy Baseball Strategy: May 17, 2016 – FanDuel Value Plays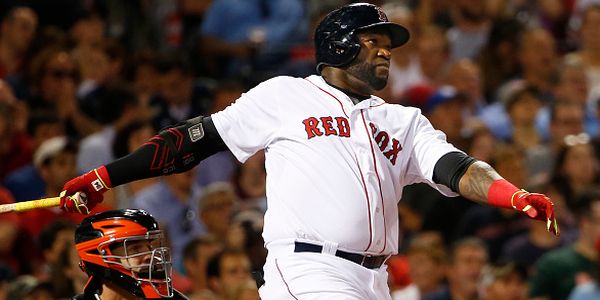 Below we've got a discussion on some some MLB DFS value plays for the Monday 8-game slate on FanDuel. These are some names to consider for salary relief without completely punting the position. Our friends at RotoQL have once again been used to help guide your research for today's games. To learn more about RotoQL or to take a look at the packages they have to offer, please follow this link – it will truly help you become a better daily fantasy baseball player — and will give you a full look at value plays for each position, for each site.
Always double check team's official lineups and the weather prior to submitting your lineups.

David Ortiz | Red Sox | $4,300 (FD) – We talked about this yesterday. The game did indeed get banged, but this is a new day and is still a great spot for Big Papi with the platoon advantage against Yordano Ventura who's been struggling as of late. Ortiz owns a career .421 wOBA and .301 ISO against right-handed pitchers and I'm not sure we need to go with anything else more than that. The price isn't cheap, but the ceiling is extremely high, which is where the value lies. This could be a double dong day. Adam Lind at $2,400 also makes a ton of sense against right-hander Ubaldo Jimenez.
Ben Zobrist | Cubs | $4,200 (FD) – Not a huge discount that some may be looking for, but switch-hitting Ben Zobrist will get the nod against soft-tossing Chase Anderson of the Brewers. At the time of this writing, the game total sits at 9. The Cubs have an implied run total of 5.5 and with Ben Zobrist projected to hit in the three-hole, he should be in line for a fine outing. Zobrist owns a .339 wOBA and .166 ISO against right-handed pitchers — which isn't too far off from his results against lefties. Anderson has some reverse splits — he's allowed a .456 wOBA vs. RHB this season — so BenZo could abandon the platoon advantage to hit from the right side. Solid play regardless of which side of the plate he hits. If you don't want to spend up on Zobrist, Ryan Flaherty ($2,000) appears to to be the best value on FanDuel at the cornerstone according to RotoQL.
If you haven't signed up for your free account at FanDuel yet, you can do so here. Then shoot us an email to gain complimentary access to our #FrontOffice content for two months.
Danny Santana | Twins | $2,900 (FD) – Steve Pearce, Brandon Guyer and Ryan Rua find themselves atop the outfield value plays for outfield again on Tuesday, but I'd figure to go with Danny Santana since he'll get the platoon advantage against Mike Pelfrey. By all means, use either Pearce or Guyer as "plus ones" with your favorite stack — especially those using Pearce on DraftKings with 1B/2B eligibility — but consider Santana in the leadoff spot to get on base and swipe a bag or two on Tuesday.
Kyle Hendricks | Cubs | $8,700 – The Cubs right-hander comes in as Tuesday's best value on the all-day 14-game slate. There is a very high run total of 9 for this contest at the moment, but the Cubs figure to account for 5.5 runs of that total according to RotoQL and the Cubbies are a rather large favorite of -175 at the time of this writing. The Brewers strike out the fifth-most among ball clubs against right-handed pitchers (22.3% K% vs. RHP since '15) to pair with just a .312 wOBA and 90 wRC+ vs. RHP. Really like the value of Kyle Hendricks on Tuesday.