Daily Fantasy Baseball Strategy: May 18, 2016 – DraftKings Analysis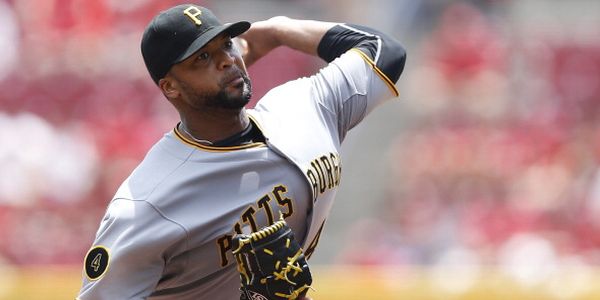 Below we've got a discussion of the starting pitching situation as well as the best teams to use for stacks for Friday night's ten-game slate. We've also added a few quick tutorials for you to check out from our partners at RotoQL to help guide your research for today's games. To learn more about RotoQL or to take a look at the packages they have to offer, please follow this link – it will truly help you become a better daily fantasy baseball player.

The weather looks to be fine today, but be sure to check your sources for weather updates prior to lineup locks to make sure all of your players will get some play. Many times you can follow each team's Twitter feed, but I think Kevin Roth really does a fine job and think you could give him a follow if you don't already.
PITCHING PERSPECTIVE
[cointent_lockedcontent article_labels="baseball"]
From no pitching on Monday, to all the pitching on Tuesday to some of the pitching on Wednesday — this has been a whacky week.
For cash games, much of the industry will probably pick on the Braves or Padres as usual with Francisco Liriano or Johnny Cueto. I can get behind that. David Price is a nice pivot in both cash and tournaments against the Royals as well. If you're savvy, you should be able to roster two of the three in cash.
Atlanta owns a 21.8% K% against southpaws since the start of last season with just a wRC+ of 70. Yes, 70. That's thirty percent below average. Liriano has struggled a bit this season, but he's racked up at least six strikeouts in five-of-seven starts — and this is what we're chasing on DraftKings. The Royals strike out the least in baseball against southpaws at just over 15%, but they own a wRC+ of 97 — three percent less than average against them. Price's 2.55 FIP and 2.83 SIERA suggest he's been pitching way better than his 6.00 ERA suggests, so potentially we see some of the positive regression tonight. He's more of a tournament play for me tonight. The Padres do have some history against Johnny Cueto, but they are god awful against right-handed pitchers. They've struck out the third most in baseball against righties since the start of '15 (22.3%) and own a wRC+ of 88 against them. I'll be trying to fit Cueto and Liriano into cash games, but for tournaments I'll be looking elsewhere for the edge.
As you can see on the list below, John Lackey, Drew Pomeranz, Nathan Eovaldi and Gio Gonzalez are the other arms to target on Wednesday. Lackey can be a cash or GPP play as he is a pretty big favorite (-156) while the Brewers implied team total sits at 3.5. Pomeranz is having a fine season and has posted high strikeout numbers — five or more in each of his seven starts with seven or more in  four of the seven starts — but the Giants' don't like to swing-and-miss. Last time out against the Giants, Pomeranz fanned six but allowed three earned runs. Tournament play only. Eovaldi has the high strikeout upside, but his straight fastball also has the ability to land in the seats often. Tournament play only.
STACK OPTIONS
Indians – Against left-hander Brandon Finnegan, the Indians have an implied team total of 4.9 as slight -129 favorite. The wind is blowing out at the Great American Small Park with a game total that currently sits at 8.5, so this could be a slugfest. Cleveland's 3-6 hitters all grade out quite well, but you'll be stuck picking between Mike Napoli and Carlos Santana who both carry only first base eligibility. Pick your poison, but I'd lean Santana. Santana is not in today's lineup, Napoli gets the call. Zack Cozart, Joey Votto, Brandon Phillips and Jay Bruce also grade out relatively well if you want to be on the other side of the game total against Mike Clevenger.   
Yankees – The Yankees are still in Arizona and will face Shelby Miller tonight. The game total is the highest of the slate at 9 runs and the New York's implied team total is 5.3. According to RotoQL, the bottom half of the projected Yankees' order grades out fantastic values, but the top four is where I'd be investing. Brett Gardner, Starlin Castro, Brian McCann and Carlos Beltran can all be had in a lineup with at least one of the aces on the slate. As a team, the Yankees are about league-average versus righties since the start of '15, but the four players noted above have posted a wOBA of .328 or better with ISOs that range from .140 (Gardner) to .202 (Beltran).
Astros – Since last season, the Astros on the league's sixth-best wOBA (.322) and second-best ISO (.189) against right-handed pitching. The game total sits at 8.5 and Houston carries an implied team total of 4.7 runs against Mat Latos. You can run out the regulars at 1-4, but I also like left-handers Luis Valbuena and Jason Castro towards the bottom of the projected lineup if you need a plus one or are interested in a wrap around stack (9, 1, 2, 3, 4).
The Mariners, Cardinals and White Sox are teams that are in decent spots and can be stacked relatively easily.
PLAYER RANKINGS
DRAFTKINGS
CATCHER
Brian McCann – $3,200

Yan Gomes – $2,700

Curt Casali – $3,000

Buster Posey – $3,800

Jason Castro – $3,300
FIRST BASE
Anthony Rizzo – $5,100

Jose Abreu – $4,200

David Ortiz – $5,500

Joey Votto -$4,000

Chris Davis – $4,700 (Pedro Alvarez a pivot at $3,300)

Adam Lind – $3,600
SECOND BASE
Robinson Cano – $5,000

Starlin Castro – $3,400

Ben Zobrist – $4,800

Jose Altuve – $5,400

Daniel Murphy – $4,600

Chase Utley – $3,700
THIRD BASE
Manny Machado – $5,200

Kyle Seager – $4,200

Josh Donaldson – $4,200

Matt Carpenter – $4,600

Kris Bryant – $4,600

Luis Valbuena – $3,500
SHORTSTOP
Corey Seager – $4,400

Carlos Correa – $4,700

Jonathan Villar – $3,600

Francisco Lindor – $4,100

Xander Bogaerts – $4,900

Zack Cozart – $3,200
OUTFIELD
Bryce Harper – $5,000

Joc Pederson – $3,800

Andrew McCutchen – $4,200

George Springer – $4,900

Carlos Beltran – $4,000

Gregory Polanco – $4,200

Jason Heyward – $3,900

Adam Eaton – $4,700

Charlie Blackmon – $4,000

Colby Rasmus – $3,900
STARTING PITCHER
David Price – $10,600

Francisco Liriano – $10,400

John Lackey – $10,900

Drew Pomeranz – $8,900

Gio Gonzalez – $9,300

Johnny Cueto – $11,900

Nathan Eovaldi – $6,800
[/cointent_lockedcontent]