2013 Fantasy Baseball Rookie Report, Week 15: Iglesias, Arcia, Green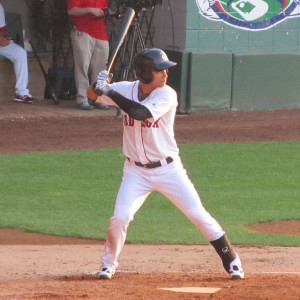 Lost somehow amid Puig-mania is the superb first half Boston's Jose Iglesias is having. Take that and shove it, East coast bias truthers! In 166 plate appearances this season Iglesias has put up a .387/.442/.497 line with the OBP boosted by five hit-by-pitches. His OBP against lefties and righties is above .400, as well as in each completed month of the season so far. Now owned in over 84 percent of ESPN leagues, Iglesias ranks 21st, 14th and 15th among shortstops on ESPN's Player Rater for the season, the past 30 days and the past 14 days, respectively.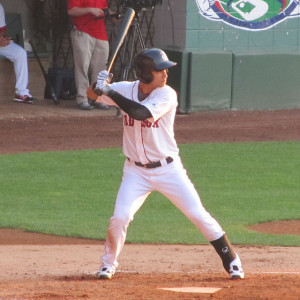 Despite being labeled as one of the best defenders in the minors over the past few seasons Iglesias's name didn't populate the top prospect lists as much as you'd think. He only hit .257 with a .622 OPS in 1,209 minor league plate appearances from ages 20 to 23. So how's he hitting like Tony Gwynn? Well, he's not striking out too much, and he's putting the ball in play a lot. His 89.4 contact percentage would rank in the top 20 of all players if he had enough plate appearances to qualify. He's also maintaining a decent walk rate of over 6 percent.
But the main component of his hot stretch is his .440 BABIP, which is 144 points higher than league average. It also is the second highest number of any player with at least 140 plate appearances, behind only Puig. Now, of course, Iglesias might've been a high BABIP hitter in the minors. But he wasn't. In four stops in the minors where Iglesias had at least 133 plate appearances his highest BABIP was .360, and his next highest was .299. Iglesias is doing things right when it comes to batted balls, however. He has a near-average line drive rate and is almost hitting two ground balls for every fly ball. Fly balls are the most likely ball in play to be turned into an out so he's a step ahead of the game there, and with his speed he should be able to beat out a few ground balls for infield hits. So while there should be some regression coming it shouldn't be an extreme amount. But Iglesias, hitting at the bottom of the order, will pretty much only help you in runs and possibly average. He does have over 20 games played at short and third base, so his dual eligibility is a plus.
Minnesota's Oswaldo Arcia ranks seventh among rookies in both OBP and slugging and has been a pleasant surprise for the Twins this season. The 22-year-old appeared on Baseball America's, MLB.com's and Keith Law's pre-season prospect lists, topping out at 41 on BA's. Arcia was very consistent at every stop in the minors, playing young at basically every level, and ending up with a .907 OPS in 1,674 minor league plate appearances.
Law believes Arcia has the ability to hit 25 homers annually at the big league level, and while he only has six so far on the season it's not all his fault. He ranks 32nd overall in average home run and fly ball distance, and his power has been depressed at Target Field. His ISO at home is a mere .132 while on the road it's .216. The rookie had a good May, OPSing .818, and his July was even better – .894 OPS and better walk and strikeout rates. Arcia is striking out in 24 percent of his plate appearances, but he's walking at a league average rate, which is very close to his career minor league walk rate. His BABIP is a high .359, but his minor league BABIP was .364. He's owned in only 3 percent of ESPN leagues, but his consistent production in the majors mixed with his minor league success should mean a higher ownership level.
One of the most recent call-ups is Oakland's Grant Green, a 25-year-old second baseman. Green struck out twice in three at-bats in his MLB debut Monday night, but the 2009 first-round draft pick could be a boost to deep league owners. Green has a little bit of pop for a second baseman, hitting 20 homers in 2010, 15 last year and 11 in just 81 games this year. He hit seven homers in June alone this year.
Green, a right-handed hitter, hit .288/.336/.442 in 1,106 plate appearances against righties in the minors and .329/.382/.469 in 430 plate appearances against lefties. If he can hit in the majors like he did against righties in the minors he'll be a contributor to your fantasy team. I wouldn't expect an average higher than .280, but double-digit home runs is definitely a realistic expectation and with the lack of power at second base he could be a difference maker.