2013 Fantasy Baseball Rookie Report, Week 4: Shelby Miller's Stock On The Rise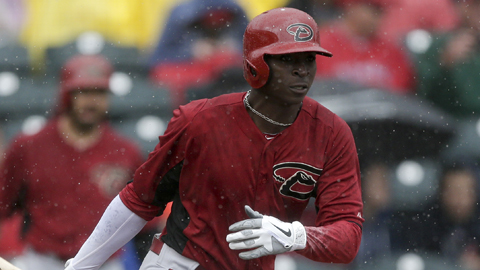 Shelby Miller continued his hot start Monday night by shutting down the Washington Nationals with eight strikeouts and only two runs over 6.2 innings. Miller gave up only four hits and walked two, and even though his ERA went up to 2.16 we can take away nothing but positives from his third stellar start in a row. He's now shut down the Brewers and Nationals and has a 26:7 K:BB in 25 innings. He's putting 46 percent of balls in play on the ground, and his FIP and xFIP back up his sparkly ERA. Miller's matchup-proof so start him against anyone.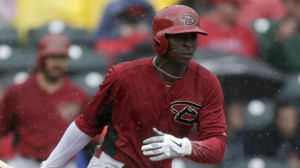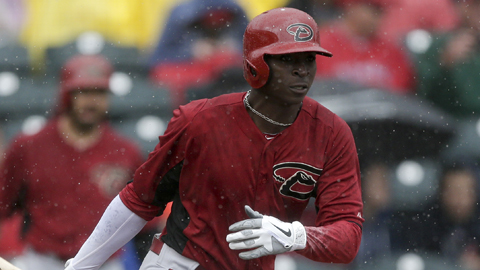 Didi Gregorius has gotten off to a nice start after being activated from the DL last Tuesday. He's hit in all four games he's played and has multiple hits in three of those games. He went yard in his first at-bat of the season, and hit another homer in his third game. Before you get too excited over Gregorius, just know that his home runs came at Yankee Stadium and Coors Field. Hit Tracker Online tells us Gregorius's first home run only would've been a homer in seven ballparks, and while it says his Coors homer would've been gone in all 30 ballparks we don't know how much it was helped by the thin air of Denver. Also, Gregorius isn't even penciled into the lineup every day, as the D-backs have a glut of infielders available even with Aaron Hill sidelined. Gregorius shouldn't hit many more home runs – he hit only 23 with a .694 OPS in 486 minor league games – so the best may have already come and gone. He should only be rostered in deep mixed or NL-only leagues.
On the other hand, Washington called up its top prospect, Anthony Rendon, to man the hot corner while Ryan Zimmerman is out with a hamstring injury. Rendon collected his first major league hit and RBI Monday, a nice opposite-field double off Miller. Rendon didn't hit for too much power in the minors, and he also missed a lot of time due to injuries. But what he lacks in over-the-fence power he makes up for with a knack for doubles and advanced plate discipline. He walked just one fewer time than he struck out in his 1+ years in the minors and had 14 walks in 14 games at Double-A this season. Since he'll be playing every day and has a good approach at the plate, and with the wasteland that third base is in fantasy, I'd recommend picking up Rendon as long as it doesn't cost you someone you'll miss.
Oswaldo Arcia, a top-1o Twins outfield prospect, hit his first career homer Tuesday afternoon. The 21-year-old probably won't be up in the bigs for too long, but he does possess some power upside. He should see consistent playing time, and would be worth a look in AL-only leagues. In regular-sized mixed leagues you can probably pass on him.
The Tigers announced Tuesday they've called up flame-thrower Bruce Rondon from Triple-A. Unfortunately, Jim Leyland has said Jose Valverde, another recent call-up, will be the Tigers closer for some reason. The 22-year-old Rondon has 222 strikeouts in 203.2 career minor league innings, but he struggles with his control as evidenced by his less than 2:1 K:BB. Rondon's probably worth a roster spot in holds leagues, and as a speculative play for saves, as he should be good for a high amount of strikeouts regardless of his role.