Two-start pitchers and SP streamers: Week 11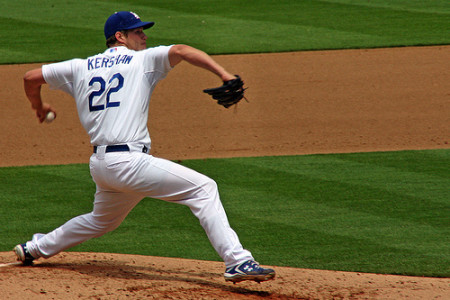 Week 11 features the debut of Pittsburgh's top prospect, Gerrit Cole, and the probable return of Cincinnati's Tony Cingrani. Both pitchers are/should be scheduled for two starts, and both should be started in most formats due to good match ups and/or past performance.
Must-starts in all formats
Hisashi Iwakuma – Mon vs. HOU, Sun at OAK
Julio Teheran – Mon at SD, Sun vs. SF
Alex Cobb – Mon vs. BOS, Sat vs. KC
CC Sabathia – Tue at OAK, Sun at LAA
Homer Bailey – Mon at CHC, Sat vs. MIL
Doug Fister – Mon at KC, Sun at MIN
Derek Holland – Tue vs. CLE, Sun vs. TOR
Cole Hamels – Tue at MIN, Sun at COL
Matt Garza – Tue vs. CIN, Sun at NYM
Michael Wacha – Tue at NYM, Sun at MIA
Bartolo Colon, Tue vs. NYY, Sun vs. SEA
John Lackey – Mon at TB, Sun at BAL
Gerrit Cole – Tue vs. SF, Sun at LAD
Tony Cingrani – Tue at CHC, Sun vs. MIL
Solid options for at least one start
Scott Feldman – Mon vs. CIN, Sat at NYM
R.A. Dickey – Mon at CWS, Sat at TEX
Yovani Gallardo – Mon at MIA, Sun at CIN
Injury concerns
Alexi Ogando – Mon vs. CLE, Sat vs. TOR – Ogando missed several weeks earlier in the season due to a biceps problem, and while he made his start Wednesday his Friday bullpen session was cut short due to another biceps problem, reported the Fort-Worth Star Telegram. If Ogando can go this week he's worth a start in most leagues, but keep an eye out to see if he'll have to miss a start.
AL-/NL-only plays
Dylan Axelrod – Mon vs. TOR, Sun at HOU
Wade Davis – Tue vs. DET, Sun at TB
Miguel Gonzalez – Tue vs. LAA, Sun vs. BOS
Jeremy Guthrie – Mon vs. DET, Sat at TB
Dallas Keuchel – Mon at SEA, Sun vs. CWS
Tim Lincecum – Tue at PIT, Sun at ATL
Wade Miley – Mon at LAD, Sun at SD
Bench 'em
Jon Garland – Tue vs. WAS, Sun vs. PHI
Dan Haren – Tue at COL, Sun at CLE
Roberto Hernandez – Tue vs. BOS, Sun vs. KC
Corey Kluber – Mon at TEX, Sun vs. WAS
Tom Koehler – Mon vs. MIL, Sun vs. STL
Jason Marquis – Mon vs. ATL, Sun vs. ARI
P.J. Walters – Tue vs. PHI, Sun vs. DET
Chien-Ming Wang – Tue at CWS, Sun at TEX
 Top streaming options available in at least 50 percent of ESPN leagues
Tyler Skaggs – Saturday at San Diego – The Padres rank 25th in home OPS, and even though Skaggs allowed two home runs in his last start pitching at Petco should help him with some mistakes he makes. He's struck out 13 and walked three in 11.2 innings this season.
Tyler Lyons – Friday at Miami – The Marlins are at or near the bottom of almost every stat against lefties this season, and their .592 home OPS is by far the worst among the 30 MLB teams. Lyons' two fly balls allowed in Saturday's start against Cincinnati both cleared the fence, but that shouldn't be the case against the Marlins.
Jorge de la Rosa – Thursday vs. Washington – The Nats rank last against lefties in wRC+ and OPS, and their 22.4 percent strikeout rate is fourth worst. De la Rosa has pitched OK this year, even at home, and he's shown before he can strike out batters at a high rate.
Hector Santiago – Saturday at Houston – Santiago is scheduled to start Saturday for the injured Jake Peavy, and he couldn't ask for a better match up. The Astros rank last in strikeout percentage against lefties and second to last in BB/K against lefties. Santiago's already had some success starting this season, and he owns a career 24.4 percent strikeout rate so he should be able to rack up the Ks Saturday.
Week 9 results (M. Gonzalez, F. Garcia, Vargas, Parker): 6 ERA, 1.67 WHIP, 17 K, 7 BB, 2 W, 2 QS.