Daily Fantasy Hockey Strategy: December 8, 2015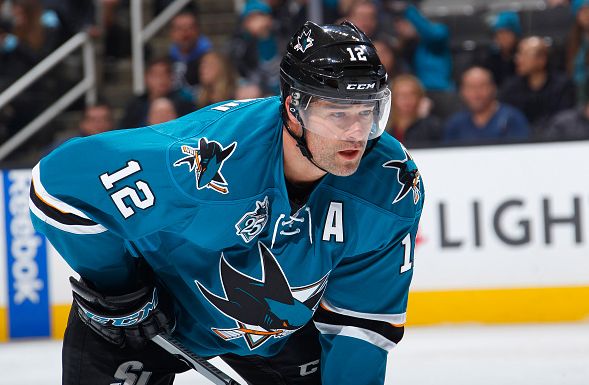 Below I've got a discussion of the best matchups and potential stacks of the day followed by player rankings for Tuesday's nine-game evening slate of DraftKings contests. At the bottom of the post I've embedded my research chart for the day. Here is just a snippet of an old chart I'll use to explain what you're looking at.

First the colors. Purple/blue is amazeballs, green is great, yellow is good, orange is bad, red is awful and deep red is no effing way.
The first column that isn't self-explanatory is the seventh one, the one that is titled 'z' to the right of salary. That is how far above or below average the player's salary is compared to all other players in action today. 'Proj.' is a projection from numberfire.com's rest-of-season projections, which I have cut down to a per-game basis and adjusted for matchup. The 'z' next to the projection is how far above or below average the projection is compared to all other players in action today. And then 'Value' is the projection z-score minus the player's salary z-score.
All shot attempt numbers discussed are at even strength and score-adjusted unless otherwise noted.
And as always, make sure to check Twitter for any injury news, and check LeftWingLock for starting goalies and line combos.
Editor's Note: If you haven't deposited at DraftKings yet, we'll help you get started & give you access to our #FrontOffice for free if you use this link.
Teams to Target
St. Louis home to Arizona
Arizona is bad. They allow the second most goals per 60 minutes, primarily because they have the league's third worst save percentage. They started the season by not being a bad possession team as they were above average in terms of shot attempts allowed per 60 after a month or so. But they've now slipped below average in that department for the season, so they've really regressed recently.
When picking skaters against Arizona, you'd like to avoid their top D pair headlined by Oliver Ekman-Larsson, but that pair plays a ton of minutes and is really tough to avoid altogether. Instead, you'll have to target a forward line to pick on. The Yotes have switched things up in their top six and have made it a bit harder to pick on a specific line, but the top line centered by Martin Hanzal is the one to pick on. Hanzal himself is a good possession player, but his current wingers, Max Domi and Mikkel Boedker, are not.
The Blues tend to go with their top line against the opposition's top line at home, so Paul Stastny's line should draw that matchup. Stasnty and Vladimir Tarasenko aren't bargains today, but they're priced reasonably enough to roster. If value is what you're after, the second line of David Backes, Troy Brouwer and Alex Steen are under-priced, particularly Backes and Brouwer. But Steen is maybe more interesting because he has been with the top line most of the year and played with them the majority of St. Louis' last game after stating out with Backes. On the blue line, Kevin Shattenkirk continues to be a great value on the top power play unit.
Dallas home to Carolina
Carolina is a decent possession team that gives up the second fewest shot attempts per 60. However, they have the league's second worst save percentage. Those factors basically cancel each other out and leave Carolina as an average matchup for opposing skaters. The Stars are the league's best offensive team, so they're certainly an option even in just an average matchup.
As for which Canes to target, it's a bit hard to say. Their second line is worse defensively than their first, but that line plays with a better defensive D pair. The top line plays with defenseman Justin Faulk, who has plenty of offensive skill, but he's not an unkind matchup for opposing skaters. So picking Stars may be less about the individual matchups and more just about what makes sense.
Unfortunately, the Stars have jumbled things up a bit with their lines, and things don't make a ton of sense right now. Valeri Nichushkin skated with Jamie Benn and Tyler Seguin at practice yesterday and has been seeing a little time with them in recent games. He's cheap and thus warrants consideration if he's playing with those studs. But he has played with them before and it hasn't translated to huge success, so I'm a bit skeptical.
In cash games I'd just try to get one piece of Benn/Seguin, with Benn being a bit cheaper and thus maybe the preferable play. If there's a value play on the team, perhaps it's Cody Eakin skating with Patrick Sharp on the third line and seeing PP2 minutes. So your Dallas options are Benn, maybe Nuke, Eakin as a contrarian alternative, and John Klingberg is always an option if you have the cash. If there's a stack, it's Benn, Nuke and Klinger.
On the other side of that game, I don't see any obvious matchups to exploit or anything, but Kris Versteeg playing up on the top line with Eric Staal is a nice value play. Although, depth lines can occasionally bite Dallas, and Victor Rask and Jeff Skinner on the third line could be interesting.
Florida home to Ottawa
Ottawa has now surpassed Colorado and Calgary for most shot attempts allowed per 60. Average goaltending keeps them from being one of the two or three best matchups for opposing skaters, but they're still a well above average matchup. They're a tough team from which you can target individual matchups. For one, you'd like to avoid the defensive pairing of Eric Karlsson and Marc Methot, but they play a ton of minutes against many different lines. And then with their forward lines, they have both good and bad possession players dispersed throughout their trios.
According to @JoeCarterFan's research, depth lines have more success than top six lines against Ottawa when Ottawa is on the road. That makes Jussi Jokinen on the third line interesting, but I don't care for his line mates. Instead, I'm leaning towards the second line with the thinking that they should see less Karlsson and have a better chance of seeing ice with Ottawa's third line than the top line does. Plus, Vincent Trocheck, Brandon Pirri and Reilly Smith all look like nice values according to my research chart. They also stay together on the power play, making them a good option for mini-stacks or even a full line stack in tournaments.
Islanders on the road at Philly
Philly's top six is filled with good possession players, but their bottom six is terrible in that regard. Philly's second line will still give up some goals at home because they tend to draw the opposition's top line, but all-in-all their top two forward lines are fairly stout.
The Isles second line tonight is a no-go as they should draw the matchup against Claude Giroux's line, but the Isles' first line is perhaps an option. John Tavares is probably over-priced, and Kyle Okposo isn't a huge value. But Brock Nelson is a cheap way to get some exposure to Tavares,  as is Nick Leddy who joins that forward trio on the power play.
But the NYI line I may like most tonight is the third line, who should see plenty of Philly's bad bottom six. Mikhail Grabovski and Ryan Strome are L3 and PP2 line mates, so that mini-stack appeals to me. If you're looking for salary relief, that's a good option.
New Jersey on the road in Toronto
Toronto has one noticeably bad possession line and one noticeably bad possession D pair. The third line centered by Nick Spaling and the pairing of Matt Hunwick and Morgan Rielly have simply been bad possession players this year. But for some insane reason, Toronto has been playing that line with that pair in recent home games and have been matching that quintet up against the opposition's top line.
New Jersey's top line plus maybe Kyle Palmieri is about all the scoring depth they have, but tonight their only scorers should draw a really good matchup against Toronto's worst. Adam Henrique and Michael Cammelleri have seen their prices get up to appropriate levels recently, but they aren't over-priced. And their line mate, Lee Stempiak remains very cheap. The whole line stays together on the PP, so they are an option for a full line stack in tournaments. Any mini-stacks should include Stempniak.
San Jose on the road at Calgary
We're saving the best for last here. Calgary has allowed the most goals per game this season by a wide margin thanks to their league worst save percentage and the fact that they allow the second most shot attempts per 60. You'll want to avoid Calgary's top D pair of Mark Giordano and T.J. Brodie, who are by far their best defensive pair. And last game they paired Giordano/Brodie with their best defensive line, their second line centered by Markus Granlund.
For that reason, I think I would avoid Joe Pavelski and Joe Thornton as they should draw that tough matchup. Instead look to Patrick Marleau on the second line. Marleau joins the big boys on the top power play unit, and Calgary has allowed the most goals per 60 shorthanded this season. Marleau could be mini-stacked with line mates for salary relief. Tommy Wingels is preferable to Joonas Donskoi, though Wingels doesn't see PP time at all (Donskoi plays on the second unit). But the best mini-stack partner for Marleau may be defenseman Brent Burns who joins him on the top PP unit. Joel Ward plays on the third line and top power play unit and could also be an option and a mini-stack partner with Burns.
Player Rankings
Center
Winger
Patrick Marleau – $6,000 – San Jose Sharks
Vladimir Tarasenko – $7,700 – St. Louis Blues
Alex Steen – $6,700 – St. Louis Blues
Lee Stempniak – $3,900 – New Jersey Devils
Joel Ward – $4,700 – San Jose Sharks
Reilly Smith – $3,800 – Florida Panthers
Jamie Benn – $8,300 – Dallas Stars
Tommy Wingels – $3,500 – San Jose Sharks
Kris Versteeg – $3,900 – Carolina Hurricanes
Defensemen
Goalies
Kari Lehtonen – $7,000 – Dallas Stars
Antti Niemi* – $7,000 – Dallas Stars
Cory Schneider – $7,400 – New Jersey Devils
Jhonas Enroth* – $7,200 – Los Angeles Kings
Jonathan Quick – $7,600 – Los Angeles Kings
Jaroslav Halak – $7,200 – New York Islanders (GPP only)
Thomas Greiss* – $7,100 – New York Islanders (GPP only)
Goalies with an asterisk next to their name are not expected to start tonight but haven't been ruled out, so don't count on them playing. Any players in bold have been confirmed as the starter for the day. And players with a line through their name will not be starting tonight. Make sure you always check LeftWingLock for starting goalie updates in case I am unable to update the list throughout the day.
Research Chart
You can download the research chart from this Google Sheet page here.