Daily Fantasy Hockey Strategy: March 5, 2016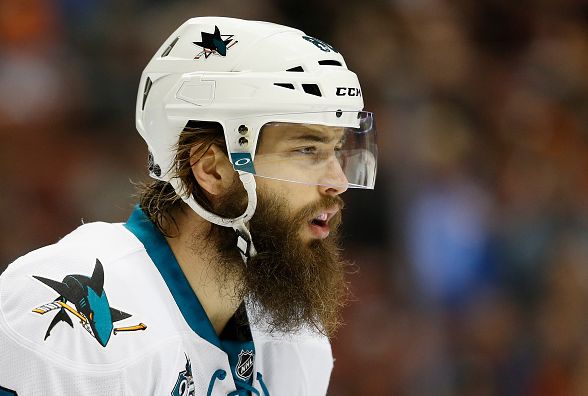 Below I've got a discussion of the best matchups and potential stacks of the day followed by player rankings for Saturday's seven-game evening slate of NHL contests around the industry. At the bottom of the post I've embedded my research chart for the day. Here is just a snippet of an old chart I'll use to explain what you're looking at.

First the colors. Purple/blue is amazeballs, green is great, yellow is good, orange is bad, red is awful and deep red is no effing way.
The first column that isn't self-explanatory is the sixth one, the one that is titled 'z' to the right of salary. That is how far above or below average the player's salary is compared to all other players in action today. 'Proj.' is a projection from my own Marcel-like projections. The 'z' next to the projection is how far above or below average the projection is compared to all other players in action today. And then 'Value' is the projection z-score minus the player's salary z-score.
All shot attempt numbers discussed are at even strength, score-adjusted and weighted for recent performance unless otherwise noted.
And as always, make sure to check Twitter for any injury news, and check LeftWingLock for starting goalies and line combos.
Teams to Target
[cointent_lockedcontent article_labels="hockey"]
San Jose home to Vancouver
When picking skaters facing Vancouver, all you really have to do is figure out who will avoid the Sedin twins, as Vancouver doesn't have anyone to worry about past that. In recent home games, the Sharks have gotten their top line away from the opposition's top line, so Joe Thornton's line is the way to go tonight. Expect a mix of San Jose's second and third line and a heavy dosage of the Vlasic/Braun defensive pair to face off against the Sedins.
Thornton, Joe Pavelski and Tomas Hertl are the forwards on that top line. They should be joined at even strength a lot by Brent Burns, who will join Thornton and Pavelski on the top power play unit, while Hertl plays on the second unit. Burns and one of the forwards on PP1 probably make the most sense for a mini-stack, and all four are an option for a tournament stack. Collectively, they're probably priced better on FD, though none of them are grossly over- or under-priced on either DK or FD.
Florida on the road in Arizona
Arizona is a good matchup for opposing skaters on a team level, but the Yotes do present some tough individual matchups. Martin Hanzal's line is a good possession trio you'd prefer to avoid. And Antoine Vermette's line could get a boost if Alex Tanguay can play tonight and replace Viktor Tikhonov. But the third line centered by Brad Richardson is a weak possession line you can pick on.
Arizona has only played one home game in the last two weeks, which was against a Ryan Getzlaf-less Ducks team. The matchups were inconsistent in that game and give us little insight into how Arizona matches up tonight. But, for a good portion of the season, Arizona has used Richardson's line against the opposition's top line, so Aleksander Barkov's line may be the better target over Vincent Trocheck's line.
Barkov will be joined at even strength and on the power play by Jaromir Jagr and by defenseman Dmitry Kulikov. Collectively, the group is a better value on FD. If new acquisition Jiri Hudler has his visa issues worked out, he would likely slot in to the top line, and he would also be an option were that the case.
Ottawa on the road in Toronto
With James Reimer traded to San Jose, the Maple Leafs are left with some bad goaltending. Combined with the fact that they allow an above average number of shot attempts per game and the fact that they're fielding half a minor league roster, they're a good matchup for opposing skaters. Their top line is decent possession-wise, but they primarily skate with their top D pair, which is a bad possession pair. So there are really no individual matchups to worry about in this one.
Both Ottawa top six lines are in play, but the top line of Mika Zibanejad, Mike Hoffman and Bobby Ryan is the preferred play. Zibanejad and Hoffman will play on the top power play unit while Ryan plays on the second (Mark Stone takes his place on the top unit). Ryan and Hoffman are better values on FD and Zibanejad is a better value on DK, but they're all priced for use on both sites. They'll be joined at even strength and on the power play by Erik Karlsson. Even Ryan on the second unit will play on the PP with Karlsson as he plays about 85% of all of Ottawa's PP minutes.
Tampa Bay home to Carolina
With Carolina seeing some roster turnover at the Trade Deadline, they're left with one half decent possession line, which is their new top line. But past that there are no intimidating individual matchups. Tampa's third line always draws the opposing top line in home games, so the top six lines should both have nice matchups tonight.
The problem with Tampa skaters tonight is that none are priced all that attractively. The only guy that looks clearly underpriced on a site is Nikita Kucherov on FD. But other than that, you're likely overpaying to roster Bolts, and in some cases significantly so. That said, if you want to stack either of Tampa's top six lines in a GPP, or if you want to squeeze a bit of exposure to them into your cash lineups, be my guest. The matchup is good.
Player Rankings
Don't forget to check out our newest sponsor, FantasyDraft.com.  If you sign up through our referral link and deposit $20 or more into your account, we'd be overly grateful.
Here are positional rankings for tonight's slate. The color of each player's salary represents their value on that site. Once again, here's the color code: Blue is amazeballs, green is great, yellow is good, orange is bad, red is awful and deep red is no effing way.
Goalies with an asterisk next to their name are not expected to start tonight but haven't been ruled out, so don't count on them playing. Any players in bold have been confirmed as the starter for the day. And players with a line through their name will not be starting tonight. Make sure you always check LeftWingLock for starting goalie updates in case I am unable to update the list throughout the day.
Research Chart
You can download the research chart from this Google Sheet page here. Please keep in mind that the projections and values in the chart below are based on matchups on the team level, not on an individual level. So if you see a name in the discussion section above or the rankings above and they have a good value grade here, then they're a solid play.
[/cointent_lockedcontent]