30 Prospects in 30 Days: Miguel Sano – 3B – Minnesota Twins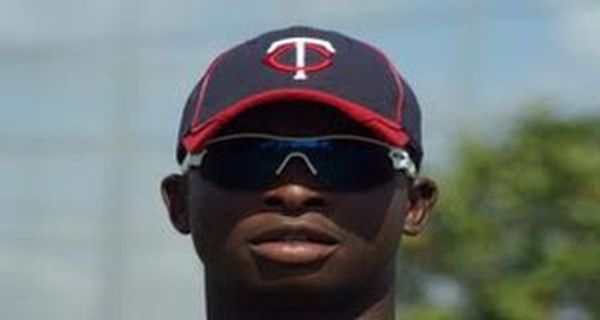 When you think of garbage, think of Akeem. When you think of power, think of Sano. Will Sano's development produce an Eddie Murphy of power? Or will he be more Arsenio Hall?
 Profile
Miguel Sano signed for $3.15 million with the Minnesota Twins as a 16-year old. The Dominican-born Sano garnered the second largest signing bonus given to a Latin American player at the time behind Michael Ynoa ($4.25M) of the A's The 19-year old right hander stands 6' 3" and weighs 195 pounds. Sano is currently playing third base, but may have to shift off of third due to defensive limitations.
Pundits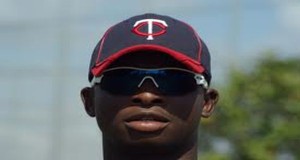 Baseball Prospectus has Sano listed as the number 21 prospect (down from #12) in all of baseball and the second rated prospect in the Twins organization.
Baseball America sees Sano as the 9th best prospect overall and the best prospect in the Twins system. He's steadily climbed the rankings moving from #94 after the 2009 season to #9.
Keith Law of ESPN ranks Sano number 11 on his 2013 top 100 list, up from 28 the year before.
Production
At 19, Sano's numbers aren't quite as important as his development a player. That development doesn't always show up in numbers.  However, his production has been solid since his debut as a 17 year old. Last season, Sano lead the Midwest league with 28 HRs (nine more than the second place finisher) and eighth in OPS. Perhaps more importantly, it looked like he improved his eye at the plate (.373 OBP up from .353 in 2011) even though his batting average dipped significantly (.258 down from .292 in 2011). He still strikes out a lot, but as a power hitter, it is unlikely he will improve a great deal.  He's shown otherworldly power and there is nothing to believe he will slow down.
Projection
Sano projects to be a middle of the order hitter who may struggle to find a defensive position. On a good day, you can see a young Giancarlo Stanton at the plate. There are few (if any) players in the minors who can approach his power ceiling. He could be a 40+ HR hitter at the major league level in multiple seasons. His bat will play anywhere on the diamond as long as he can find a spot to play. The belief is that he will end up in a corner outfield spot, most likely RF.
Prediction
What can we expect this year from Sano? The Twins are usually slow to promote prospects and I believe they will keep Sano at High A for most of the 2013 season. I could see a late season promotion to AA to get a taste of the level for a bit. The 2014 season will be key for his development and could see him in the majors in September 2014.
Fact to impress your friends: Sano was a subject in the recent movie Pelotero that follows two prospects in the Dominican as they attempt to get signed.