2013 Fantasy Baseball: Diving in For Cheap Power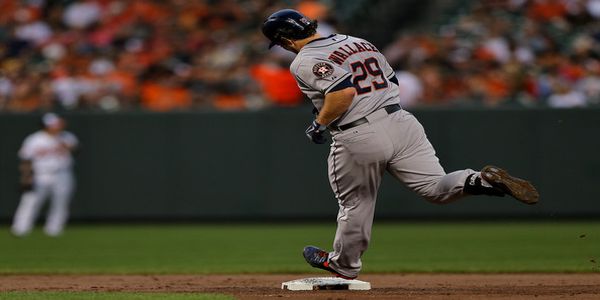 This post is about two guys who are owned in next to no Yahoo! leagues that can help you jump a few spots in home runs as the tail end of the season approaches. At this point in the year, a lot of roto leagues are decided or close to decided. You can hope to inch closer and closer in some spots but it is extremely important to follow the standings and understand what is reachable and what is not. If you are playing a steals only guy with no hope of jumping up a spot and it is unlikely that someone surpasses you, it's time to try and make up for some other categories. I say this because I have found myself in a similar situation in roto and picked up two guys to help me in the power department.
Poor defense at first has allowed Francisco to be worth -0.4 WAR in Milwaukee but thankfully defense is not a roto category. The team keeps running him out there at first base and Francisco keeps hitting bombs in his first stint as a full time regular. For the season he has blasted 17 home runs in 313 plate appearances, which is over a 30 home run pace in a full season of playing time. Since moving to the more comfortable home stadium in Milwaukee he has hit even better, blasting 12 home runs in 198 plate appearances – a 36 home run pace.
With him being so widely available (owned in just 14% of Yahoo leagues) it is time to grab him if you have an opening at 1B/3B/Util/CI and need some added power.
I have been a big fan of Wallace and have written about him almost too frequently over the past few years. He battles big strikeout problems and likely always will, but he has a .211 ISO and nine home runs in 185 plate appearances this season – a 29 home run pace.
Wallace is owned in just 6% of Yahoo leagues so he is more widely available than Francisco. If available my first bet would be to grab Francisco and run with him but if he is unavailable pick up Wallace and rely on his cheap power production at the same positions. For those who are completely ready to abandon stolen bases or OBP in place for power, picking up both is a decent option in almost any format.
Both of these guys have their deficiencies offensively and should not be counted on to do much else aside from hit home runs, so if you are not in a comfortable position at average or OBP then do not just jump in and grab either. If you feel like you can sacrifice production in a few categories strictly for home runs, even for just a few weeks, then these two are the guys you should be targeting.