2013 Fantasy Baseball, The Daily Fix: August 21, 2013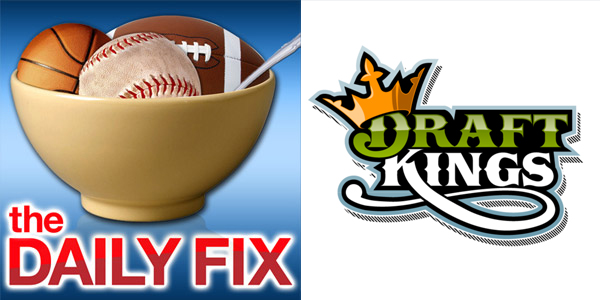 Football season is right around the corner and many are abandoning their fantasy teams and moving onto football. Draftkings gives you the opportunity to hit the escape button and start over each and every day. Rookie call ups are coming soon, so it is high time to get energized again for fantasy baseball.
Today, I'm playing in a Double Up! contest again. They range anywhere from a dollar to ten dollars, but each works the same way. If you finish in the top half you get almost twice as much as you put in. Naturally, DraftKings gets their cut because they have to pay their employees, the light bill, and make a little for their trouble. That being said, they are very generous to those that start playing as they will give you a deposit bonus you can access here.
My Lineup
| | | | | |
| --- | --- | --- | --- | --- |
| | | Salary | FPPG | Notes |
| C | Wilin Rosario | 3,700 | 7.5 | Rosario has been flying under the radar for most of the season. |
| 1B | Adam Dunn | 3,900 | 7.6 | He continues to swing a hot stick, so he plays up from his FPPG mark. |
| 2B | Chase Utley | 4,100 | 7.9 | When healthy, he remains one of the more productive second basemen in the game. |
| 3B | Brett Lawrie | 3,700 | 7.0 | He is hitting .353 with three home runs, 15 runs, and 16 RBIs in the last 30 days. |
| SS | Elvis Andrus | 4,300 | 7.4 | He is hitting .300 with 14 stolen bases in the last 30 days. |
| OF | Alfonso Soriano | 4,300 | 8.4 | Soriano has 27 RBIs and 8 home runs in the last 30 days. |
| OF | Jayson Werth | 4,800 | 8.6 | He is hitting a robust .433 with 23 runs and 20 RBIs in the last 30 days. |
| OF | Martin Prado | 4,500 | 7.0 | He is also eligible at second and third. He is hitting .374 in the last month with 22 RBIs. |
| P | Jake Arrieta | 6,500 | 11.7 | He threw seven shutout innings in his last start and the Nationals are struggling as a team. |
| P | Justin Masterson | 9,700 | 20.7 | He stands in the top ten among starting pitchers in pitching runs. |