2013 Fantasy Baseball, The Daily Fix: September 11, 2013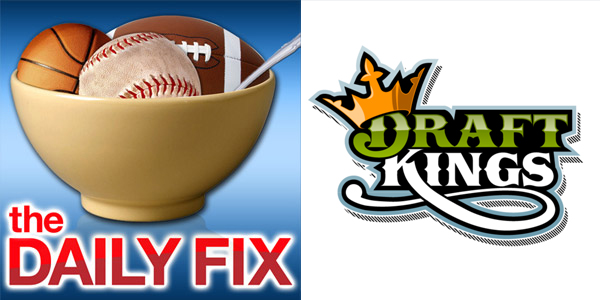 Let me offer a belated congratulations to the Pittsburgh Pirates and their fans. On Monday, the Pirates won their 82nd game of the season behind a strong seven inning effort by Gerrit Cole. This marked the first time in 21 seasons that the Pirates will finish with a record above .500. To put that in perspective, let's consider the list of events that have occurred during that time span. That's three presidents ago. That's several Barry Bonds hat sizes ago. Numerous player's careers have come and gone during that time. No team has ever gone through a longer dry spell in big league history.
The pennant chase in the NL Central is hot and heavy, but with the two wild cards they seem to have a playoff berth cinched unless they utterly collapse. I for one am happy for the Pirates and their fans. They are one of the charter franchises in the National League, so the world is a better place when they are competing for a World Series title. It will be interesting to see who wins between the Pirates, Cardinals, and Reds.
Today, I'm playing in a Double Up! contest again. They range anywhere from a dollar to over 100 dollars, but each works the same way. If you finish in the top half you get almost twice as much as you put in. Naturally, DraftKings gets their cut because they have to pay their employees, the light bill, and make a little for their trouble. That being said, they are very generous to those that start playing as they will give you a deposit bonus you can access here.
My Lineup
| | | | | |
| --- | --- | --- | --- | --- |
| | | Salary | FPPG | Notes |
| C | Jonathan Lucroy | 3,500 | 7.35 | He is a middle of the road catcher, but these are bargain basement prices. |
| 1B | Paul Goldschmidt | 4,300 | 9.77 | He is the best first baseman in baseball not named Joey Votto. |
| 2B | Dustin Pedroia | 3,800 | 8.19 | This seems like a low price, but he is facing a talented Alex Cobb. |
| 3B | Jedd Gyorko | 3,800 | 6.70 | Don't let the FPPG fool you, he has been swinging a hot stick lately. |
| SS | Ian Desmond | 3,900 | 8.15 | He will likely go down as the best fantasy shortstop this season. |
| OF | Jayson Werth | 3,900 | 8.96 | He went absolutely buckpoo crazy last night and seemingly puts up nights like that twice a week. |
| OF | Nate McLouth | 3,800 | 7.57 | He has fizzled out since April, but pickings are slim when you spend this much on pitching. |
| OF | Carlos Gomez | 3,600 | 8.71 | Like McLouth, he has been sputtering down the stretch, but he is cheap. |
| P | Alex Cobb | 8,800 | 18.91 | He is 5-0 with a 2.93 ERA at Tropicana Field this year. Let's hope that overwhelms his struggles against the Sox. |
| P | Jose Fernandez | 10,500 | 22.19 | The man is 8-0 at home with a 1.19 ERA. I'm buying that all day long no matter the price. |