2013 Fantasy Baseball, Total Run Series: Third Basemen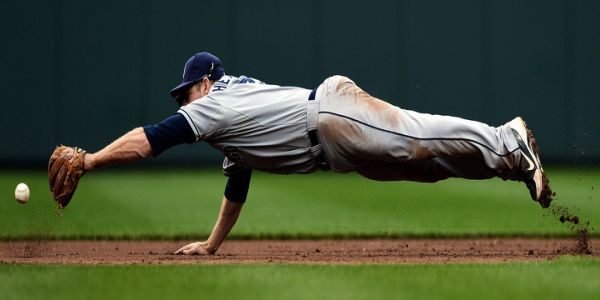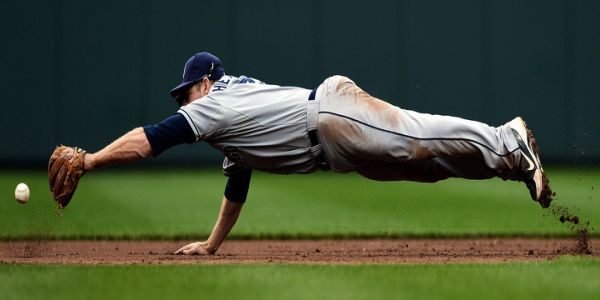 We have just passed the quarter pole, so it is high time we look at how players at each position are performing and which ones will be on the trade block this summer. More often than not, seeing how players are performing can tell us which teams will be in the market for a player from that position. Certainly, third base is no different. As we move through these positions we should get a handle on our limitations. Pinpointing performance during the season is often like nailing jello to a wall. Conditions and numbers can change overnight as the performance of Miguel Cabrera on Sunday night can attest.
Those that have the opportunity should really take the opportunity to watch him hit. He does not field his position particularly well or run the bases well (which is why Mike Trout should have been the MVP), but if you consider him only in the batter's box, there is no one better. Furthermore, when you can count 2013, he is in the midst of one of the best three year stretches in history. The Tigers will not be in the market for a third baseman and they won't be dealing Cabrera for quite some time. Let's look at how some of the other guys are doing.
Note: Numbers above taken at the quarter pole (40-41 games)
Chase Headley– San Diego Padres
When you consider that Headley missed the first few weeks of the season, his ranking here has to be looked at very positively. There were many that considered his 2012 season to be a fluke, so at least those critics have been squelched for the time being. The problem for the Padres is that they really don't have the money to pay Headley like an elite superstar. If Evan Longoria's contract is a point of reference, it will take more than 100 million to secure Headley if the Padres want to go six years or more.
If they go on a shorter term deal it will likely cost more per season. The counterargument is to deal Headley before the deadline to one of baseball's bigger markets. For Headley, that would almost certainly mean playing in a better hitter's park. That could vault him from the ranks of very good to superstar in fantasy circles. For the Padres it would be becoming one of the prospect filthy rich.
Luis Valbuena– Chicago Cubs
Valbuena represents the other half of the trade deadline population. He has been a utility guy for much of his career, but he is playing regular third base now. It marks an excellent opportunity for the Cubs to get close to everyday player price for a player that will not be a regular for them long-term. The receiving team gets a semi-regular to help them down the stretch. Valbuena would hold a lot of value for a National League contender because he can play all of the infield positions and pinch hit.
Chris Johnson– Atlanta Braves
On a long enough timeline, the survival rate drops to zero. The good folks in Atlanta have to know that they are living on borrowed time as Johnson is concered. Juan Francisco at least looks like he has the potential to hold down the regular third base job. Those that grew up watching Johnson in Houston keep waiting for the other shoe to drop. The strikeout to walk ratios for his career have been consistently awful and his defense is atrocious. Betting on Johnson is akin to betting on craps. If you have a hot streak you have to know when to walk away with some of the casino's money in your pocket.
Luis Cruz– Los Angeles Dodgers
The Dodgers' worst nightmare has come true. Hanley Ramirez has hardly been healthy and Luis Cruz has turned back into a pumpkin. In fact, that would be an insult to pumpkins everywhere. Cruz is the worst regular in baseball according to total runs. Not coincidentally, the Dodgers are languishing in last place in the National League West despite having a payroll that would make the Yankees blush. Despite their lowly position, they are still likely to be buyers as a healthy Ramirez and some timely pitching would make them sudden contenders. Add a decent third baseman and that might be enough to carry them.
Jeff Keppinger– Chicago White Sox
Baseball is a lot about timing. It is how a team like the Rays can pay so little for someone that produces good numbers and how a team like the White Sox can pay so much for a dud. Some of it is in the use of advanced statistics but some of it is common sense. Keppinger is not a regular on a championship level team. He is a premium utility player that can sometimes get hot and look like a regular. If the White Sox are in it they can add another third baseman and still get some use out of Keppinger.
Lonnie Chisenhall– Cleveland Indians
The Indians have been waiting for two years for Chisenhall to claim the third base position. They are still waiting. If they are in the hunt in July and Chisenhall is still struggling they may postpone his ascension for another season. I don't see them adding a Headley because they can't afford him anymore than the Padres can, but someone like Valbuena or Johnson could be helpful because of their ability to play multiple positions.