2014 Fantasy Baseball: Sean Doolittle's Historic Campaign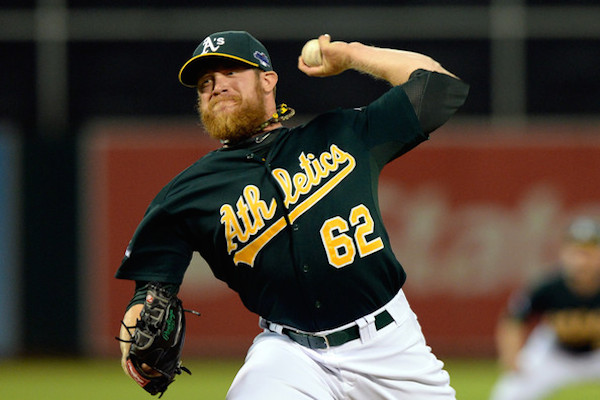 For the most part, fantasy players don't pay for saves anymore. Nearly every guide during draft season contains advice about not spending much of your budget on closers. As we know, closers are fickle. They fall out of favor with managers and quickly lose their jobs. Hell, we're lucky if half of the teams don't replace their closer with a more talented pitcher at some point during the season. Case in point: Sean Doolittle.
Jim Johnson was acquired in the offseason by the Athletics. He was supposed to be their "closer"; they're paying him $10 million, after all. Things didn't work out. Johnson hasn't been very good. Maybe he hasn't bad as bad as his ERA shows, but he hasn't pitched well, nonetheless. The Athletics were forced to make a change. Luckily for them, they had one of the best relievers in the major leagues already in their fold.