2014 Fantasy Baseball: The Fielding Factor AL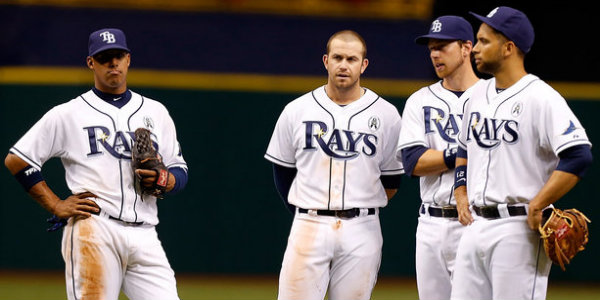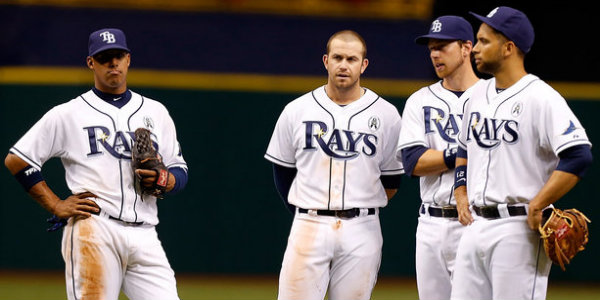 The most exciting advancement in analytics over the past ten years in baseball has been the relationship between fielding and pitching. Ten years ago, even a majority of analysts were discounting the effects of fielding as Voros McCracken's theories on defense independent pitching statistics were taking hold. It isn't so much that McCracken was wrong, but that even he did not have access to the kind of information we have today. It will be exciting to see what the next ten years will hold.
The smarter teams are considering the strengths of their teams in terms of fielding and acquiring pitchers to match those fielders. The transactions must coincide for everything to work properly. Similarly, smart fantasy owners consider the fielding prowess of the teams before they select the pitchers. As we saw with the National League fielding article, when we split the fielding between the infield and the outfield, we will begin to see which pitchers will benefit from their fielding and which pitchers will be hurt by it.
We will be using the Fielding Bible's defensive runs saved (DRS) to gauge the fielding  prowess for each team. We will look only at the projected starters at each spot and what they did in 2013. So, when you look at the following table, it pays to pay attention to the breakdown of the units in addition to the grand total.
Obviously, these results are very revealing by themselves. Some people wonder why some teams seem to constantly overachieve and some teams seem to constantly underachieve. The Angels seem to be on top of the list of underachievers. However, they seem to be bad in the infield and outfield, so neither unit ranks as the worst in the league. In order to really take a good look at starting pitchers we should look at the individual best and worst units and the career batted ball statistics for the starting pitchers involved.
Tampa Bay Rays
Jake Odorizzi hasn't even pitched 50 innings, so his results are a bit skewed. When you look at the rest you see that three out of four have higher groundball rates than fly ball rates. That would be four out of five if we include Jeremy Hellickson (who is on the disabled list). The Rays are as good as anyone about getting the most of out the relationship between fielders and pitchers. In fact, with advanced defensive positioning, the Rays usually outperform even their individual defensive runs saved metrics. This makes drafting Rays pitchers a pretty good bargain. Alex Cobb in particular looks like he should be a very promising pitcher.
Kansas City Royals
The Royals have the best defensive outfield in the American League and their pitching staff demonstrates that they are paying attention to their strengths. It is actually fairly rare for pitchers to have a higher fly ball rate than a groundball rate, but two of their five pitchers have that. Yordano Ventura has under 50 big league innings, so you could throw his numbers out. In particular, they signed Jason Vargas this offseason and he appears to be a good fit for what they are doing. So, he might be a good guy to look for on the waiver wire.
Oakland Athletics
The Athletics are a perfect example of how it pays to pay attention to the strengths and weaknesses of your team. Sonny Gray is home grown, so you can't hold this against them, but the rest of their pitchers are all heavy fly ball pitchers. When you consider how spacious Oakland Coliseum is and when you consider that their defensive outfield is almost as good as their infield is bad, you have to consider that the Athletics are making the most of their situation.
Minnesota Twins
The Twins are one of those organizations that seems to get pitchers any way they can find them. Unfortunately, the minor league pipeline hasn't been as fruitful as they had hoped. So, they are busy bringing in reclamation projects like Phil Hughes. Hughes isn't likely to find success here either. The rest of the staff are more groundball oriented, so we can see that the Twins will hopefully be better on the mound this season than last, but none of these guys really look like fantasy gold.