2014 Fantasy Baseball: Which Josh Reddick is the Real Josh Reddick?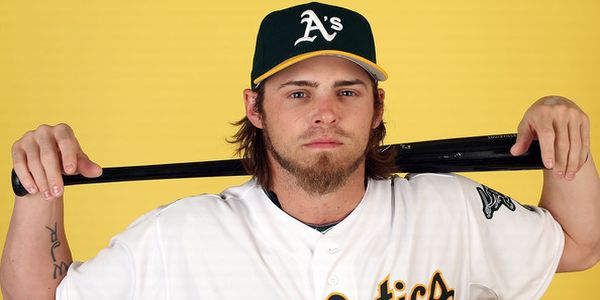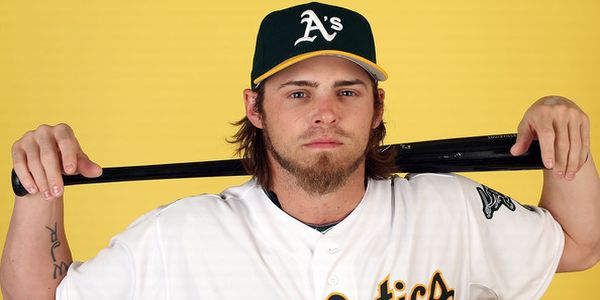 After having a breakout 2012, the only way to categorize Josh Reddick's 2013 is "disappointing." He was continually hurt, he didn't hit for any power, and his low average dropped even further. The only positive note was that he continued to be very efficient on the bases, stealing nine bags in 11 tries after nabbing 11 of 12 the season previous.

Entering this year, there may not be a more difficult outfielder to peg than Reddick. I have a share of him in my 20 team dynasty league, and I traded for him prior to the 2013 season so I bought high on him. I still have faith in the talent. You don't hit 32 home runs in Oakland by accident. The power is real, and it is reasonable to understand that his power was sapped after his wrist injury came to be.
A great part about Reddick is that the platoon happy Oakland A's should have him in the lineup every day due to his stellar right field defense. We saw in the first game of spring training how incredibly athletic and defensively talented he is as he robbed two potential Michael Morse home runs. Being on the field every day helps, especially for a guy that we are looking at to compile numbers in the middle of what is a surprisingly sturdy lineup.
The good news about 2013 is that he started to mature a bit at the plate. His walk rate jumped up and his strikeout rate dropped below the 20% mark, so he should see his average rise back up near the .250 range if he's able to continue that trend. As a .250 hitter with mid 20's home run power and very efficient base stealing numbers, I'm thinking people are probably a bit too down on Reddick entering this year.
Alongside B.J. Upton and other lackluster performers, there are always risks in taking guys coming off down years. Maybe the down year is a trend, maybe the guy just isn't as good as advertised in the season or two previous, or maybe it wasn't the injuries caused the player to perform badly.
I'm willing to take those kind of risks for guys who can produce in a number of different categories. We know he can produce and score runs, he has the power to produce at or near the quality of any other outfielder, and I could see the Athletics be more willing to run him since he's been so good on the bases and because he'll be hitting near the bottom portion of the lineup where there are lighter hitters behind him.
Reddick is a good buy low because of what we are expecting out of him. Even if he ends up with mid teens home runs and around 10 stolen bases, he's still pretty decently valuable in deeper leagues. I look at that 2012 and think this guy has shown us what he can do, and it did not seem like there was a ton of luck involved. Maybe the homers should have been more like 27 than 32, but that's still very valuable and at where he is going in drafts, it's very cheap. Drafting athleticism is worrisome, but Reddick is still relatively young and should just be hitting his peak. If you are looking for a potential buy low grand slam, Reddick is a guy to look at.