2015 Fantasy Baseball: Starting Pitcher Market — Part One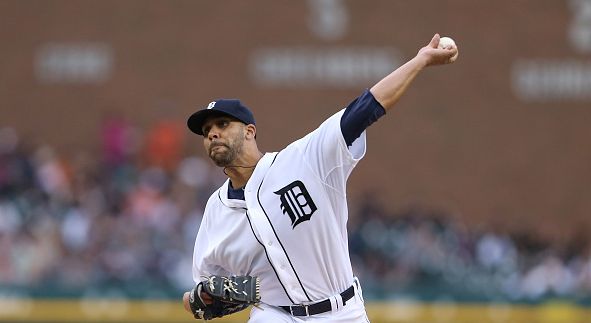 The non-waiver trade deadline is a little more than a week away as you are reading this. Of course, baseball fans love to hear about player movement especially when it comes to their favorite team. Fantasy players want to know how trades will affect their guys. This is what that article is about. Before we dive in, let me go over a couple of points before we get started.
We will be including names that have been bandied about on MLBTR over the past several weeks. Logically speaking, most of these guys likely won't be dealt. We are looking at who will be better off if they are dealt and who will be better off staying put. Our first edition will look at the big name pitchers that normally are considered as potential playoff starters. The second edition represents the end of the rotation arms (4-5 starters) that likely won't pitch in the playoffs but can help extend your team's rotation or fantasy rotation.
In order to determine who would be better off staying and who would be better off going, we will use a couple of Fangraphs statistics (although not exclusive to Fangraphs necessarily) to help us out. The first is called SIERA (Skill interactive earned run average). It is Fangraphs' generated ERA estimate. It takes a number of factors into play to create a neutral ERA based on average fielding, average home ballpark, and other factors. The second number is batting average on balls in play (BABIP). Typically, .300 is the league average, so that can also give us a simple barometer of whether a pitcher is lucky or not.
Playoff Starters
Pitchers that are pitching at the top of their rotations often outperform the peripheral numbers, so it shouldn't be any surprise that most of them are either neutral or outperforming their numbers. However, there are a few that look like they could do well with a change of scenery. Of course, all of these guys are owned in most leagues, but the trade deadline could help your team if you own them or want to trade for them in advance of the deadline. So, the following are the three who would benefit the most from a deal.
Get Ready to Pounce
James Shields– San Diego Padres
Shields has a good won-loss record, but his numbers have crashed since leaving the Royals last season. This isn't a coincidence. Many think the Padres have the worst fielding outfield in recent baseball history. The numbers don't necessarily support that, but you could hardly claim that any outfield that has Matt Kemp in it is a good one. Wil Myers hasn't exactly been a revelation in center field either when healthy. Odds are not good on Shields being dealt because the ink is barely dry on his long-term deal, but if he does get dealt, he could see an improvement in performance.
Cole Hamels– Philadelphia Phillies
I suspect Hamels will be a much better pitcher on August 1st regardless of where he's playing. His last two outings have been atrocious and one can only assume the uncertainty of his situation is playing with his mind. Rumor has it that he likely won't go anywhere because Andy McPhail wants time to evaluate the organization on his own. He doesn't want Ruben Amaro Jr. making any major life decisions. That certainly makes sense.
Jeff Samardzija– Chicago White Sox
Like Hamels, he's had to perform much of the season under the microscope. The decision to deal for Samarzija is a typical White Sox decision. They thought trading for him and signing David Robertson would propel them into the wild card hunt. It hasn't. The numbers above are actually closer than what they have been for much of the season. Out of the three, he seems like the most likely to be gone.
Buyer Beware
David Price– Detroit Tigers
Price is a fairly late entry because the Tigers are still mulling their options on buying and selling. Price is an impending free agent and likely to command Max Scherzer money. Rumor has it that the Tigers may be moving away from giant payrolls this next season. Price's 2.32 ERA is well below what it should be. If they can sweet talk a team into dealing three or four prime prospects, they will be getting away with highway robbery. If a fantasy owner wants to sell high, this is an opportune time.
Scott Kazmir– Oakland Athletics
The classic deal for a selling team is to hold a second tier starter and convince someone they are a first tier starter. That's what we have in Scott Kazmir. He's probably a number three or four starter on a good team, but he's pitching like a number two starter so far. A .262 BABIP is leading that cause and it's destined to go down. This is where Billy Beane can get some of that value back after going all in last season. As a fantasy owner, this is a prime opportunity to get all-star value back for someone that appears to be an all-star, but really isn't.
Johnny Cueto– Cincinnati Reds
The Reds are underachieving, but it apparently has nothing to do with their fielding. As we will see with Mike Leake in the second edition, Reds pitchers are enjoying the fielding that's happening behind them. So, if Cueto is moved, watch carefully where he is moved to. If it's to a team with average or below average fielding them he could suffer considerably. Of course, he also could see more wins. It's always a delicate balance this time of year.