2017 Fantasy Baseball: Deadline Update July 30, 2017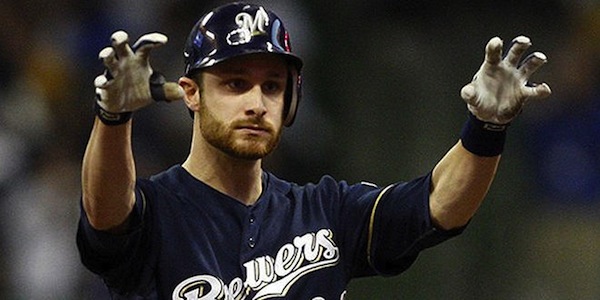 As we have done this past week, we are updating you as quickly as we can on the action surrounding the MLB Non-Waiver Deadline. Oddly enough, there were no significant moves that were made on July 29th, but teams went right back at on Sunday on what could be termed "MLB Deadline Day Eve". No one can know how active the actual deadline will be, but if the past few days are any indication, it should be an interesting day.
New York Yankees Acquire SP Jaime Garcia
Certainly, the fantasy game is all fun and games for us and the actual game may not be much more than that, but it gets real for these guys and sometimes you just have to feel for them. Garcia made exactly one start for the Twins before he was dealt again. I suppose it is good news for him that he finally moves to a permeanent contender for the remainder of the season. The Yankees are still on the look out for more pitching, so it will be interesting to see what their final starting staff will look like before it is all said and done.
As for the Twins, they gain two prospects from this deal so you could argue they break even (or better) from the exchange. When they began this process a week ago they were in the hunt for the division championship and wild card. In the intervening week, both the Royals and Indians went nuts (the Indians have currently won nine in a row) and the Twins have hit the skids. So, they became sellers just that quickly. Rumors are surrounding Ervin Santana and Brandon Kintzler as well. Sometimes your luck can change just that quickly.
Fantasy Impact
As previously stated, I'm not a huge Garcia fan, but he does have his positive traits. He has gone at least six innings in nearly 80 percent of his starts this season. Honestly speaking, his losing record is about as relevant at this point as eight track is as a vehicle for playing music. The Yankees are on a different offensive plane than the Braves or Twins. He will certainly eat innings and possibly win some cheap games, but I think you could do better.
Kansas City Royals Acquire OF Melky Cabrera
Could the Royals be admitting that Alex Gordon needs to be supplanted in left field? At least Cabrera gives them the option. He is hitting a customary .295 with 13 home runs, 54 runs, and 56 RBI. That roughly puts him on pace to hit close to 20 home runs, score 80 runs, and drive in 80 runs. Couple that with the production of Eric Hosmer, Salvador Perez, and Mike Moustakas and you might have something offensively.
The destruction of the White Sox is now complete. Sure, they may find a taker for Avisail Garcia and if Rick Hahn found a taker for James Shields he would be eligible for canonization. Garcia is certainly possible, but it may be a long shot. Jose Abreu could happen too in a perfect world, but Hahn doesn't have to do either. He can sit back and enjoy the fruits of his labors. It could be a brutal last couple of months in Chicago, but he has taken a moribund farm system and turned it into baseball's best in the span of eight months.
Fantasy Impact
Like Garcia, Cabrera exists on the fringes of fantasy relevance. The number of corner outfielders that produce 20 home runs with 80 runs and RBI is longer than you might think. Still, depending on the format, he still does have a spot somewhere. This is particularly true in formats that call for five regular outfielders. A move to Kansas City should help his production. One could imagine him getting hot and suddenly producing 90 runs and RBI. Crazier things have happened.
Colorado Rockies Acquire C Jonathan Lucroy
The Texas Rangers officially get the proverbial player to be named later from the Rockies. Usually these things involve multiple lists depending on the outcome of the season. Since the Rockies are in the midst of a wild card push you could assume that the lists will be dependent on whether the Rockies advance to the playoffs.
In that scenario it is a perfect deal for the Rockies. Their catching situation has been disintegrating as the year has gone on and getting Lucroy gives them an opportunity to reboot that position. Yes, he is hitting under .250 without any power, but he is one season removed from 24 home runs and a .300+ batting average. 2017 has been a disaster for Lucroy on the defensive end as well. Dealing him was not only an admission that they were surrendering on the season, but that Lucroy would not be back.
Fantasy Impact
Lucroy has seen his star crash this season. There is no other way to put it, but Coors Field is perhaps the best spot in baseball where he could land. He exploded with power last season following his trade to Texas and the same could happen again. He is about as clear a change of scenary candidate as possible and getting him now would be a good calculated gamble.