2017 Fantasy Baseball: Milwaukee Brewers Acquire Neil Walker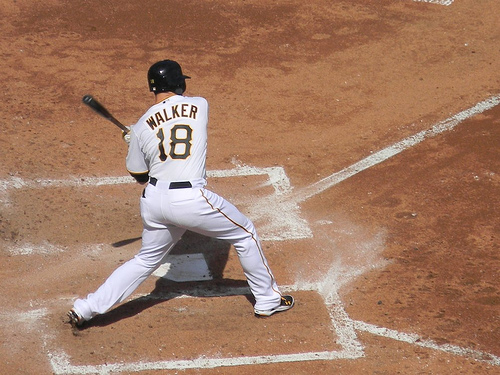 The Milwaukee Brewers finally found a second base upgrade when they agreed to trade a player to be named later in exchange for Neil Walker. The trade marks the third trade of an established regular since the August trading season began. These kinds of deals are usually rare, but this season has seen more of them than most.
Why the Brewers make this deal
Second base has been a hole for the Brewers for much of the season. Jonathan Villar had a wonderful 2016 season, but he has been ineffective for much of 2017. Walker is unique (as compared to say Ian Kinsler) in that he has some experience playing first base and third base. So, he could either serve as an everyday second baseman or he could serve as a super utility guy with Villar continuing to play second.
Walker will be a free agent at the end of the season and is owed five million dollars through the end of the season. Still, he is a player that often gets underrated because he usually is good for three to four weeks on the disabled list every season. Even this year, he has been limited to ten home runs because he has been limited to a mere 300 plate appearances in New York. However, provided he plays every day from here on out, he translates into a .272/20/80/81/5 player on a per 162 game basis.
He has a .780 OPS this season and a career .775 mark, so the Brewers are simply hoping he produces as he has throughout his career to give them one more credible hitter in their lineup. Chances are, he will move on following the season, but he could be enough to allow them to sneak into the wild card round where anything can happen.
Why the Mets make this deal
The Mets are dumping everything that won't be with them next season. They've already dealt Addison Reed, Lucas Duda, and Jay Bruce. The idea is to keep every player signed through 2018 in order to remain competitive next season. They didn't get a whole lot for any of the players they've dealt, but if you add up the cash they will save through the end of the season it could be enough to bring in an impact free agent in the winter.
There was a logjam of position players before they made these three separate deals. They have some good young players ready to take over. So, it isn't so important that they get something for those guys as opening up the ability for those young guys to play. They will need the last six or seven weeks to evaluate those young players for next season.
What this deal means for you
As usual, there is always a perceived bump when a player goes from a team out of the hunt to a team in the hunt. From there, we assume that there will be a bump that comes from moving to Miller Park from Citi Field. Add that to the fact that the Brewers have a deeper lineup than the Mets and this has to be a good day for Walker owners.