2017 Fantasy Baseball: MLB Opening Day Review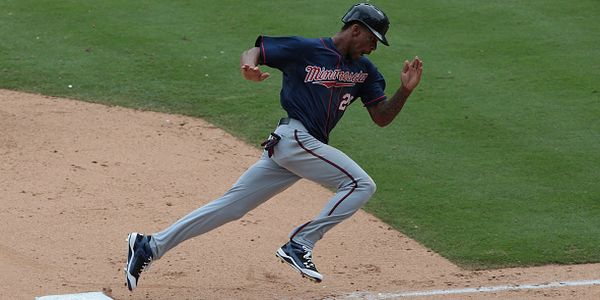 Opening day has come and gone. Every team has posted a lineup and all but two have now played an official game (Tigers at White Sox yet to start as of typing).
So we're going to take a whistle stop tour of some interesting notes from the opening day games. Now this isn't a time for knee-jerk reactions. I've already seen on Twitter someone has actually dropped Gerrit Cole after yesterday (despite him being excellent through 4 innings and then tagged in the fifth).
Don't go doing anything stupid like that. But these items worth noting from opening day which could impact your decision making for your lineups or if you have a spare roster spot for a DL'd player.
The Mariners faced off against the Astros' Dallas Keuchel (a southpaw). Mitch Haniger batted 2nd in the lineup after Segura led off. He was followed by Cano, Cruz and Seager so if he hits 2nd (even if it's just against lefties) his hype will increase further. Dyson was hitting 9th but expect things to possibly change when they face right handed starters.
Interestingly, Gregerson got the 8th and Giles the 9th in a three-run ballgame. I was worried the Astros would use Gregerson more in the 9th after their comments following his performance in the WBC and avoided Giles in drafts. But I still expect Gregerson to get a share of saves as the season progresses, although this is a good start for Giles owners.
Felix Hernandez left the game after 5 innings with a tight groin. Monitor his progress prior to his next scheduled start on Sunday. With the new 10 day DL, he could be placed on there and return next Saturday (only missing one start).
Speaking of hurt pitchers, Noah Syndergaard pitched 6 shut-out innings before leaving with an apparent blister on his middle finger. Syndergaard threw more sliders than ever before which may explain it. He may swap with Gsellman, who will then start Saturday and Syndergaard Sunday to give him an extra day off to heal it.
Despite the Rangers telling everyone that Delino DeShields has earned a spot on the roster and will likely lead off, he didn't even make the lineup against the Indians and Kluber. It's not clear whether he'll play against lefties (with Gallo sitting and Profar moving to 3rd base). The Rangers lineup looks fluid right now.
Also from the Rangers & Indians game, Cody Allen got the first save opportunity and executed it as expected (despite giving up a one-out triple). Miller pitched the 8th facing the 4/5/6 hitters. Expect Miller to get some saves when the heart of the order is up in the 9th or they face more leftie hitters. Allen is still the "closer", but it'll be partly match-up based.
On the other hand, Sam Dyson entered the game in the 9th inning with the scores tied. His sequence was; single, ground-out, single, double, ground-out, single. Giving up 3 runs for just two outs. Dyson could already be considered on thin ice for the closer role, this won't help. Matt Bush also gave up a tying run in the 8th inning (a solo shot to Encarnacion). It was the only hit he gave up in retiring 5 hitters. Bush or Jeffress could be lined-up for saves should Dyson struggle much more.
In Oakland, Ryon Healy slotted into the 3 spot whilst DH'ing. He went 0 for 4, striking out twice but did face 20 pitches (no one for the A's faced more). So don't go panicking already if you did draft him. Remember; hitting 3rd in any lineup is good.
Staying in Oakland, Santiago Casilla got the save after Madson and Doolittle split the 8th I kept Casilla in a dynasty league with this in mind (kudos to this guy). I think it will still be match-up based among all three. But Casilla getting and converting the first chance nudges him atop any committee.
For the Angels, Cameron Maybin started ahead of Ben Revere in left field, even though they were facing a right handed starter in Kendall Graveman. I had covered this in my Spring Battles previews as Maybin actually has a better record vs righties and Revere vs lefties in their careers so a standard platoon wasn't likely. I did still want Revere starting over Maybin for fantasy purposes through. Oh well *insert sad face*.
In Milwaukee, all the chatter about getting Keon Broxton hitting near the top of the order (likely in the 2 spot) saw him batting 6th of course. Eric Thames hit second. The Brewers face Tyler Anderson (a leftie) in their second game so keep an eye out on the order for this one. Needless to say, Broxton hitting 2nd is much more valuable than 6th.
Despite batting 5th or 6th throughout most of Spring, Adam Eaton hit 2nd for the Nationals as common sense prevailed. Good news for Eaton owners (and fans of the Nationals for that matter).
Adam Frazier was the surprise lead-off hitter for the Pirates against the Red Sox. Playing at Fenway, the Pirates were able to have Polanco DH leaving Frazier to play left field. Watch out for the Pirates to get creative in giving Frazier some more at-bats during the season. He could end up a nice addition as a utility player, especially in deeper leagues.
Lastly on lineups, the Twins batting order is a shambles. Dozier (he of 40 home runs in '16) is leading off, followed by Robbie Grossman (seriously, in the two spot where most teams like to have their best all round hitter), then Byron Buxton (their biggest stolen base threat), Mauer hitting 4th and Sano 5th. The Twins did win on opening day, largely due to the Royals intentionally walking the bases loaded; then walking in three runs. Smart baseball Royals.
Going back to the closer theme, Jeanmar Gomez got the save for the Phillies. Starting the ninth inning with a three run lead, Gomez made it interesting surrendering two runs before closing things down. Hector Neris pitched a clean 8th Another to watch unfold.
The Blue Jays need an interim closer after Roberto Osuna was placed on the 10 day DL. Jason Grilli is expected to step in for the next couple of weeks, however he was handed the loss after a Mark Trumbo walk-off home run. It was telling Grilli was called in to pitch vs 2/3/4 hitters in a tie-game before Trumbo took him deep. I'm still expecting Grilli to get the first save opportunity until Osuna is healthy.
For the Rockies, Greg Holland got the save as expected. Adam Ottavino pitched in the 8th. I understand why Ottavino was drafted but I actually like Holland to keep the role for the foreseeable future at least. Make sure you aren't burning a roster spot with Ottavino if you need help elsewhere.
Given the closer mess on the "first opening day", things settled down a bit on Monday. But even in standard leagues, Oh and Rodney were credited with wins so would've salvaged something if you count wins in your league of course.
There you have it. The brief opening day notes (not as brief as I imagined). Nothing I have said here should make you go out and do anything stupid. Don't be the guy (or gal) who drops Gerrit Cole or picks up Grossman for Bautista because he's hitting second. Don't be that person. It's been one day. Come back in a month and I'll tell you if it's time to worry.
But monitor your waiver wire or however you do you in season pick-ups. There's always someone, somewhere who does something early in the season they regret come September.
This weekend, there'll be further review on the first week of the season plus a look ahead to week 2. Be sure to check back here for regular content throughout the season and follow myself and The Fantasy Fix on Twitter for daily information as well.