2017 Fantasy Baseball, Spring Training Position Battles – NL East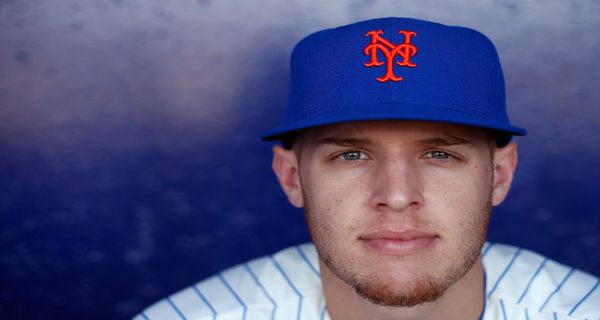 American League done and dusted. So without further ado, we're going to look at the National League for some fantasy relevant spring battles. Keeping with tradition, we'll start with the East division.
New York Mets
Possibly the most important pitching battle of the spring is heating up. The Mets' have Syndergaard, deGrom, Harvey and Matz lined up in the first four rotation spots, leaving just one place for three candidates. Zack Wheeler, Seth Lugo and Robert Gsellman.
Considering deGrom underwent significant surgery only a few months ago, Harvey is still working his way back from TJS and Matz had issues in '16, the likelihood is the Mets will need all the pitching they can get.
So let us first look at Zack Wheeler.
Wheeler himself is returning from TJS and has had a few setbacks on the way, not being able to pitch since 2014. The noises coming out of the Mets' camp is Wheeler will be severely restricted as to the innings he pitches this year with around 120 being rumoured mark. That points to staying on for extended spring training when the camp breaks for opening day.
Wheeler could still see enough action during the season to be a valuable addition to fantasy teams. But we are still yet to see him pitch in a proper game for over 2 years and until we do, it's hard to gauge what sort of value you'll get. A potential nice pickup during the season for sure, but Wheeler shouldn't be drafted in practically any redraft league.
What about Seth Lugo? Well he's back from helping Puerto Rico reach the World Baseball Classic final where he pitched well up until the final (giving up 4 earned runs in 4 innings versus USA for the title). Last year Lugo came from nowhere, tossing 64 innings for the Mets to a tune of a 2.67 ERA.
Lugo came to prominence mainly for the spin rate of his curveball, which was the highest ever recorded by statcast. That could explain why his ERA at Triple-A Las Vegas was 6.50 given how it's a massively unfriendly environment for pitching.
But how much is legit? Obviously the movement of his curve is but the rest? It's not unknown for a 27 year old to come from nowhere and impress so much. But his peripheries don't quite add up to a star. Even a sub 4.00 ERA might be a struggle over a full season.
Lugo should have periods during the year where he impresses, but it's difficult to see him excelling enough to keep a rotation spot all year should he make the cut.
And that leads us to the favourite for the fifth rotation spot and the guy I'd much rather be drafting; Robert Gsellman.
Gsellman cruised through the minors before hitting some turbulence in the uber hitter friendly confides of Las Vegas in Triple-A. Gsellman then made the jump to the Majors where his 45 innings yielded a 2.42 ERA and 42 strikeouts.
Predominately a groundball pitcher, Gsellman leads the Mets in innings pitched this spring with 17.1, where he's only struck out 9. That's probably a bit nearer the realistic expectations. But he's still held hitters to a .224 average leading to a 1.56 ERA and is yet to allow a home run.
Given Gsellman's history in the minors and his spring to date, he's the likeliest candidate for the 5th spot in the rotation. Don't count on him for plenty of strikeouts. But as a late round pick; an ERA around the 3.75 mark, a WHIP below 1.250 and potentially double digit wins could be a very nice addition to your fantasy team.
Miami Marlins
The Marlins started the weekend by announcing their rotation to start the year; Volquez gets the nod on opening day, followed by Straily, Koehler and Chen. Jeff Locke looks likely to sit out the start of the year with a biceps issue.
But the surprise is Adam Conley wasn't confirmed in the rotation. It seems the 5th starter spot is still up for grabs with Jose Urena challenging for it.
Conley reached the majors with the Marlins in 2015, getting through 67 innings of works before nearly doubling the workload in 2016 with 133.1 innings. Conley's numbers in the majors have been pretty solid; a 3.82 ERA with an 8.2 K/9.
He made gains in the strikeout department going from a 7.9 K/9 in '15 to a 8.4 K/9 last year. However, his walk rate went from 2.8 BB/9 to 4.2 BB/9. Conley has also struggles the third time through the order, which many pitchers do in his defence.
But he's still 26 heading into the season and plays in a pitcher friendly park. The main reason Conley isn't confirmed in the Marlins rotation is his spring struggles. Conley has a 6.92 ERA over 11.2 innings of work despite not giving up a homer.
He has given up however; 19 hits and 3 walks (to the tune of a 1.89 WHIP) and hitters are averaging .358 against him. Luckily for him, Urena isn't fairing much better.
But I'd much rather focus on his major league body of work. Nothing spectacular. But in deeper leagues, NL only formats or even just as a good streaming option, Conley ought to be on the radar should he come out of spring with a starting role for the Marlins.
Washington Nationals
The last NL East battle of note isn't strictly a battle as he's unlikely to win a starting role. But Michael Taylor is someone I was on board with last year, before disappointing. He's back hitting well this spring with a .400 average. His power speed combo is on display too with 2 homers and 6 steals in his 40 at-bats.
He's also striking out regularly with 9 so far and is yet to take a walk.
His spring number is basically what I'd expect out of him.
But the Nationals outfield comprises of Bryce Harper (who has been known to bounce into the odd wall), newly acquired Adam Eaton and the veteran Jayson Werth.
Werth avoided a DL stint last year for only the second time in 5 years and Eaton suffered significant injuries prior to 2015. So there are a few question marks over the health of the Nationals outfield. That's disregarding Trea Turner who could also fill in out there.
But Taylor has enough power and plus speed to go along with Dusty Baker's ever green light on the base paths. So should Taylor find himself with significant playing time (and his spring should at least get him the 4th outfielder role), then he could be a very nice source of speed with a decent number of homers to compensate that batting average.