2017 Fantasy Baseball: The Weekly Standard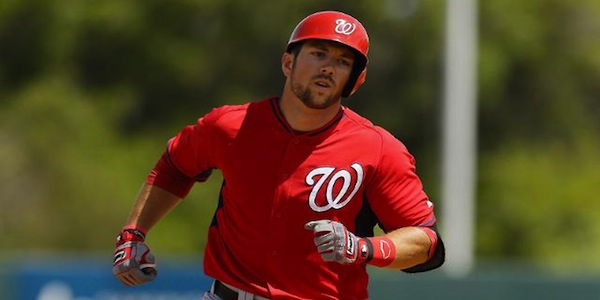 For many, the fantasy baseball season has been marred by injuries. Some of the game's biggest stars are either on the shelf or have spent time on the shelf this season. The weekly standard looks at the best position player, starting pitcher, and relief pitcher available. Availability is defined as being available in more than half of the ESPN and Yahoo leagues.
Position Player
Steven Souza— Tampa Bay Rays (OF)
Yahoo: 37.0%
ESPN: 44.2%
Statistics: .253, 11 HR, 30 Runs, 38 RBI, 2 SB, 37 BB
Granted, many leagues do not contain the on base element. In standard five category leagues, Souza stands on the fringes of the starting lineup. Still, he is on pact to score more than 80 runs and drive in more than 90 runs. Couple that with the 25+ home runs and he still could start for many fantasy teams. Of course, in six category leagues he is that much more valuable.
If there is a negative in his game it is that he swings and misses an awful lot. That makes him more of a negative in total points leagues as he has averaged 152 strikeouts a season in his first two seasons and he is ahead of that pace now. Not coincidentally, .253 would represent a career high for him, so it is highly possible that his average could dip under .250.
Starting Pitcher
Edinson Volquez— Miami Marlins
Yahoo: 43.0%
ESPN: 34.6%
Statistics: 68.2 INN, 3 Wins, 3.41 ERA, 1.31 WHIP, 65 K
There will be a day when either there will be no wins at all or assigning wins and losses for starting pitchers will make sense. Volquez obviously got onto people's radar with his emotional no-hitter and the percentage of ownership increased. Yet, his overall numbers indicate that he has been a pretty good pitcher for most of the season. In particular, he is averging nearly a strikeout per inning pitched and even if you remove the no-hitter he has been pitching well of late.
That's the good news. The bad news is more related his his WHIP. He allows more base runners than a pitcher should with that kind of ERA. His FIP (fielding independent pitching) rests at 4.00 and other ERA estimators are not kind. All that being said, he will hurl some innings and give you some basic counting stats.
Relief Pitcher
Mychal Givens— Baltimore Orioles
Yahoo: 10.0%
ESPN: 5.5%
Statistics: 31.0 INN, 6 wins, 2.61 ERA, 1.19 WHIP, 31 K, 10 Holds
Again, most leagues do not count holds as an official category, so the fact that he has ten of them is of little consequence to most people. What is of consequence is the fact that he is on pace to garner more than ten wins in relief. For those that have carried him most of the season (admittedly very few) that has been quite a bonus. Our last couple of relievers were selected in large part because they fell into some save opportunities.
Givens is here because he is one of those pitchers we like to call a vulture. He is 16-2 in two and a half seasons in the big leagues. Relief wins are a huge bonus for your fantasy team. If you happen to have holds in your league all the better. However, he does not fit the profile of a lights out reliever and that is where most people look when they add a middle reliever to their staff.