2017 Fantasy Baseball: Three To Add, Three to Keep, Three to Drop– Second Basemen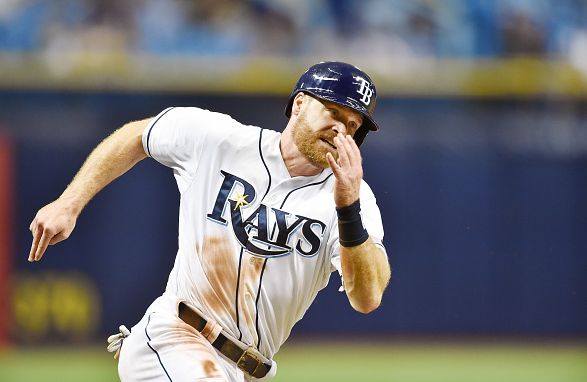 As we approach the non-waiver trade deadline we are getting to that point where fantasy players are evaluating their rosters and looking for players to move and get. The stretch drive in fantasy is actually a lot shorter than the real game. The playoffs begin at the beginning of September in most leagues, so there are really only six more weeks of competition left. That being said, there are still enough good guys on the waiver wire to give your team the added boost it needs.
Three to Add
Paul Dejong— St Louis Cardinals
Yahoo: 46.0%
ESPN: 40.1%
Key Stats: .302, 9 HR, 17 Runs, 20 RBI, 0 SB
What is going on?
The revolving door in St. Louis continues at shortstop. Jhonny Peralta was the guy in 2015. Aledyms Diaz was the guy in 2016 and both couldn't cut the mustard this season. De Jong took over midseason and has been a big time power source. It is surprising that he is available in more than half of the leagues out there, but we often get complacent at this point in the season when we get good production. That being said, excess can be a nice bargaining position if you are looking for things elsewhere.
Barriers to Launch
The power may not be real.
Logan Forsythe— Los Angeles Dodgers
Yahoo: 34.0%
ESPN: 19.4 %
Key Stats: .245, 3 HR, 32 Runs, 17 RBI, 1 SB
What is going on?
It was a forgettable first half for the former all-star, but he has been brilliant the past two seasons and he has been productive the past couple of weeks. He could be a guy that approaches 10 HR, 40 Runs, and 40 RBI in the second half. If he is that guy it really doesn't matter what he did in the first half. The only question is whether he will get the opportunity to do it.
Barriers to Launch
He may not get to play every day with Chase Utley and Chris Taylor in tow.
Whit Merrifield— Kansas City Royals
Yahoo: 32.0%
ESPN: 45.1%
Key Stats: .287, 7 HR, 34 Runs, 33 RBI, 15 SB
What is going on?
The Royals have been on a rampage of late and he is one of the reasons why. No, he hasn't been brilliant, but second base has been a black hole in Kansas City for sometime. He may not be better than what you currently have, but like with Dejong, he could serve as trade bait or depth if you want to trade your regular. The speed and power may not translate longterm, but he should be passable for the remainder of the season.
Barriers to Launch
His power and speed disappears.
Three to Keep
Jason Kipnis— Cleveland Indians
Key Stats: .232, 8 HR, 32 Runs, 26 RBI, 5 SB
What is going on?
Admittedly, choosing between a slumping player that will rebound and a slumping player that will simply continue to slump. Sometimes you bet on pedigree and sometimes you just make your best guess. Kipnis has been a productive player by and large and he is too good to play like this the whole season.
Drop if…
He isn't hitting by mid August.
Yangervis Solarte— San Diego Padres
Key Stats: .268, 10 HR, 28 Runs, 40 RBI, 2 SB
What is going on?
He was a part of the drop list the first go around, but now it's trading season. You move Solarte to a winning team with a better hitter's park and he might be good enough to hold down the fort. No one would imagine he would be on pace to hit 15 home runs.
Drop if…
He doesn't get dealt at the deadline.
Ben Zobrist— Chicago Cubs
Key Stats: .219, 8 HR, 25 Runs, 26 RBI, 0 SB
What is going on?
He has had a very similar season as Kipnis. Every time he seems to get started turning things around a nagging injury happens or he has a bad series at the plate. He is too versatile and has too much patience at the plate to completely jettison.
Drop if…
He starts losing playing time.
Three to Drop
Asdrubal Cabrera— New York Mets
Key Stats: .250, 9 HR, 38 Runs, 29 RBI, 3 SB
What is going on?
Unlike the guys above, Cabrera seems to be nearing the end of a decent career. He has always been overrated defensively and underrated offensively. Yet, all good things must come to an end and the Mets feel like a roster of endings these days.
Keep if…
He gets on a hot streak.
Danny Espinosa— Free Agent
Key Stats: .162, 6 HR, 27 Runs, 29 RBI, 3 SB
What is going on?
This is the end, my only friend the end. All good things must end and for Espinosa his career has likely ended. Sure, he'll catch on somewhere and play in the minors or maybe he could play independent league ball, but his big league career is likely done.
Keep if…
Don't, just don't.
Jose Peraza— Cincinnati Reds
Key Stats: .253, 4 HR, 31 Runs, 26 RBI, 15 SB
What is going on?
Who owns this guy anyway? Well, I suppose some people bought him for the cheap steals and he hasn't disappointed on that front. Still, we have to have some minimum standards otherwise and this guy simply can't steal first base often enough.
Keep if…
He starts drawing walks