2017 Fantasy Baseball, Week 7 Preview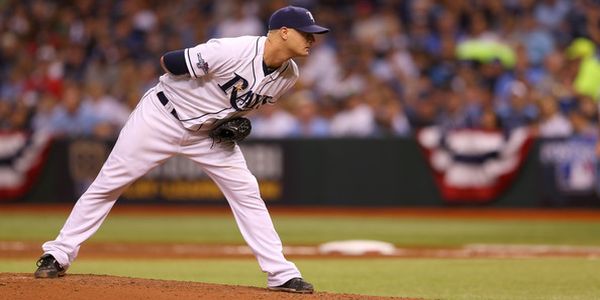 With week 7 commencing, we are entering make or break time for your fantasy leagues. Those of you in standard head-to-head leagues, the end of week 7 marks a third of your season over. So making a statement in week 7 can put you in a great position to charge for the playoffs.
This week 7 could be bigger than ever as well. It's something I think I say every year in mid-May, but has there ever been a year where so many big fantasy players on the DL? Last year perhaps. The year before, maybe. 2013? Possibly. But you get the point. Managing your roster is even more critical right now.
This is where picking up and running with the right pitcher can pay off big and before week 7 is over, we'll have a look at some under the radar pitchers who have started well and can carry their form on through the remainder of the year.
For now though, we'll look over our week 7 Two Start Stars and the Gut Call. As promised, there's also now the Two Start Stars game score log so you can track the success (or otherwise) of them since the start of the season.
So without further ado, let's dive into this.
Two Start Stars
First Two Start Star of the week is Sean Manaea. Due to return from the DL to face the Seattle Mariners at Safeco Field on Monday (against Yovani Gallardo) before a Saturday home start against the Boston Red Sox and Eduardo Rodriguez.
First up, the Mariners. And they've been feeling the effects of injuries more than most. Cano is dealing with a problem, Cruz has been hurt and Haniger is still on the DL. There's been at-bats for Mike Freeman in the last week and catching duties are being shared by 58 year-old Carlos Ruiz and the fictional character Tuffy Gosewisch.
We won't even discuss their injury plagued rotation.
The Mariners have the stars to still put up runs, but a good pitching outing can nullify their offense, especially as it'll be their first game back at Safeco after a week travelling to East Divisional teams.
The Red Sox are also an offense which can put up runs, but one which has also struggled to do so consistently. Outside of two double-digit performances against the Twins, the Red Sox offense still haven't got into the full swing of things (pardon the pun!).
Now Manaea. And I'm not normally a fan of starting a pitcher straight after a DL stint. But his last start was less than three weeks ago and his one rehab start went well, performance and health wise, meaning there's less reason to be concerned than normal.
Manaea has been walking a batter every other inning so far but has limited the hits giving him a WHIP of 1.19 and he's struckout more than one per inning. His two starts before his injury shortened last start were both promising and the pre-season "trendy sleeper" has been a forgotten man in the early stages of 2017.
Week 7 could see his stock rise back to pre-season levels.
Next on the radar is the Los Angeles Dodgers' veteran hurler Brandon McCarthy, sticking with the theme of starters coming back off the DL.
McCarthy has had a solid start to the year, his last start at home to the Phillies was actually his worst of the season (5 IP, 4 ER, 3 Ks). Week 7 sees McCarthy face the San Francisco Giants anaemic offense at AT&T Park on Monday before a home start against the Miami Marlins on Saturday.
His mound matchups are Matt Cain and Tom Koehler so hardly intimidating and neither a pesky southpaw the Dodgers' have struggles against.
The Giants have scored fewer runs than every MLB team not named the Royals and are averaging just 3 runs a game in May. The Dodgers on the other hand are averaging 7 runs a game this month.
Right now, facing the Giants is as good as the Royals when it comes to streaming pitching.
The Marlins have been pretty average across the board all season and May is no different. McCarthy has only faced the Marlins once in his career; complete game shutout. So although unlikely to have any bearing on this week, it's something he can call upon.
But McCarthy's value should be from his first start and the weekend tilt at his favourable home field is just gravy.
Our honorable mention this week is Milwaukee Brewers' Jimmy Nelson. After being knocked around by Atlanta, Nelson has had a good start to May. A rain shortened start against the Pirates which saw him throw 3 hitless innings was followed by 6.2 scoreless innings against the Boston Red Sox.
His ERA has dropped below 4 and he starts the week away at the San Diego Padres before a trip to Wrigley Field to face the Chicago Cubs. This is another case of a good first start being able to mitigate an average second start.
But the Cubs haven't reached their 2016 levels yet, so there's no reason another confidence boosting start against the Padres doesn't lead to more success in Chicago.
Gut Call
This week's Gut Call is in favour of the Tampa Bay Ray's Alex Cobb.
Cobb has turned his season around with 3 good starts, which followed 3 poor starts earlier in the season. His last three trips to the mound have seen him yield 4 earned runs over 19 innings, albeit with only 8 strikeouts.
Week 7 sees Cobb head to Cleveland to face a formidable Indians team. But the Indians have the second fewest runs scored in May, only the Padres have fewer this month. Cobb has pitched better on the road this year too, so things are trending towards a good success story for the Gut.
That's your lot for this week. Remember to follow The Fantasy Fix on Twitter and you can reach out to me with any questions you have on there too. Until next week, happy fantasying.