2018 Fantasy Baseball: Post Winter Meetings Breakdown– AL Central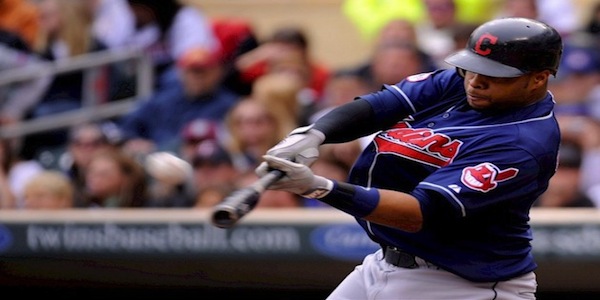 The Winter Meetings are over, but the offseason still has more than six weeks left to go before pitchers and catchers report. This offseason it looks like there will be more decisions left to the new year than in past offseasons. So, we are looking at what teams have done and what they still need to do this offseason.
Chicago White Sox
2017 Record: 67-95 (4th)
Key Free Agents: SP Mike Pelfrey
Key Additions: C Welington Castillo
Key Losses: None
The White Sox have embraced the suck and it has already netted them quite a haul. Depending on the source, they could have as many as nine of the top 100 prospects in baseball. That doesn't include some recent graduates that have already made their way to Chicago. So, good times could be here again soon enough.
Major Moves on the Horizon
The Sox have two more intriguing veterans that could net them another top 100 or two prospect to add to the coffers. Jose Abreu is the prize that could net them two such players if they play their cards right. Avisail Garcia is another that could net them some good prospects. The financial savings could also help them down the road.
Cleveland Indians
2017 Record: 102-60 (1st)
Key Free Agents: OF Jay Bruce, OF Austin Jackson, RP Boone Logan
Key Additions: None
Key Losses: 1B Carlos Santana, RP Bryan Shaw, RP Joe Smith
Hard to believe that this team has the American League record for consecutive victories. It's a little known fact that none of the teams that won 20 or more games in a row ended up winning the big trophy. Even without Carlos Santana, it's hard to argue that the Indians are not one of the preseason favorites to represent the junior circuit in the World Series. They certainly have the pitching.
Major Moves on the Horizon
Priority number one will be replacing Santana's bat in the lineup. They also are likely to lose Jay Bruce. That's a lot of production leaving town. Encarnacion can play first, so they can get a little creative, but they really don't want him playing first that badly, so getting a first baseman would seem to be a priority.
Detroit Tigers
2017 Record: 64-98 (5th)
Key Free Agents: SP Anibal Sanchez
Major Additions: OF Leonys Martin, SP Mike Fiers
Major Losses: 2B Ian Kinsler
The Tigers managed to burn it all down faster than the White Sox. They jettisoned Justin Verlander, Justin Wilson, and Alex Avila last season. Trading Ian Kinsler was crucial to this rebuild. He had only one year left. He wasn't coming back, so why not get something of value for him and save a little in the meantime. It will be a grand battle between the Sox and Tigers for fourth place in the division.
Major Move on the Horizon
Miguel Cabrera and Victor Martinez are two of the three major pieces left. We could include Jordan Zimmermann, but seeing him get dealt just seems like the long shot of all long shots. Both Cabrera and Martinez have something left in the tank, so if they are willing to pay off some of those days, they could likely get something of value for them.
Kansas City Royals
2017 Record: 80-82 (3rd)
Key Free Agents: 1B Eric Hosmer, 3B Mike Moustakas, OF Lorenzo Cain, SS Alcides Escobar, OF Melky Cabrera, SP Trevor Cahill, SP Jason Vargas
Key Additions: None
Key Losses: RP Mike Minor
Boy it sucks when all of your guys become free agents at the same time. Essentially, Dayton Moore bet on a five-year window to compete and it ended up paying off. They have one World Series title and two appearances in those five seasons. The window not only closed this offseason, but it has been boarded over and rottweilers are guarding them.
Major Move on the Horizon
The Royals are the carcass on the side of the road. The vultures haven't come yet, but they are on their way. Can they keep any of the group of Hosmer, Moustakas, Escobar, or Cain? Should they keep any of those guys or should they simply ride the cash and draft picks and live to fight another day?
Minnesota Twins
2017 Record: 85-77 (2nd)
Key Free Agents: SP Bartolo Colon, SP Hector Santiago, RP Matt Belisle, SP Dillon Gee, RP Glen Perkins
Key Additions: SP Michael Pineda
Key Losses: None
Pineda doesn't do anything for the Twins in the immediate term, but he is a nice long-term addition. They are a few power arms away from being a true contender. They will remain contenders in the strictest sense because the rest of the division is a dumpster fire. Like this past year they won't be much of a threat once they get to October.
Major Move on the Horizon
The Twins appear to be a threat to sign one of the big free agent pitchers on the board. Doing so would give them a puncher's chance to get to the ALDS. From there it is anyone's best guess as to what could happen. Getting one of the closers on the market would be a nice move as well.