2018 Fantasy Baseball: Post Winter Meetings Breakdown– NL Central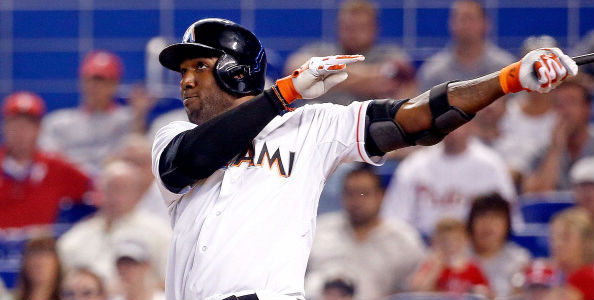 The Winter Meetings have come and gone, but it seems like the activity is just picking up steam. Some offseasons work that way. Teams and players are waiting for certain guys to go off the board before they make their moves. So, we are taking a look back at what has been done, but we are also taking a sneak peek at what is to come.
Chicago Cubs
2017 Record: 92-70 (1st)
Free Agents: C Alex Avila, OF Jon Jay, SP Jake Arrieta, SP John Lackey, RP Wade Davis, RP Brian Duensing, RP Koji Unhara
Additions: SP Tyler Chatwood, SP Drew Smyly, RP Brandon Morrow, RP Steve Cishek
Losses: RP Hector Rondon
In point of fact, all of the free agents are likely to leave. So, they are essentially replacing veterans with other veterans. Morrow is not a proven closer but might be better than Davis at this point. Cishek might be on the same level that Rondon was last season. Hopefully, the other guys can be replaced internally. They still have the most talented roster in the division and might overtake the Dodgers this season if everything goes according to script.
Major Moves on the Horizon
The Cubs will try to add more pitching somewhere if they can, but they are under no pressure to. They might also trade from some of their excess position player depth and get one more superstar like Manny Machado. They really don't have to do anything else though, so they may just wait to address any holes at the trade deadline.
Cincinnati Reds
2017 Record: 68-94 (5th)
Free Agents: SP Scott Feldman, RP Drew Storen
Additions: None
Losses: SS Zack Cozart
The beauty of being a young team is that you usually don't lose a whole heck of a lat. Losing Cozart hurts, but it also opens doors for some younger guys. Jose Peraza will likely get the first crack, but there will be others. They actually have a pretty potent offensive attack even without Cozart. They just need some of those young pitchers to develop.
Major Moves on the Horizon
The only holdover move from the Winter Meetings was finding a taker for Billy Hamilton. There might still be one out there depending on where Lorenzo Cain signs. Hamilton is the most prolific base stealer in the game, but he has a problem stealing first base. They also want to find a starting spot for Jesse Winkler. Rosterresource.com has Adam Duvall coming off the bench. That's a ridiculous notion that needs to change.
Milwaukee Brewers
2017 Record: 86-76 (2nd)
Free Agents: 2B Neil Walker, SP Matt Garza
Additions: SP Yovani Gallardo
Losses: RP Anthony Swarzak
Often times when players get to free agency it is a sigh of relief for the team. That is the case with Garza for the Brewers. He has been an albatross they are all too happy to rid themselves of. Gallardo is a decent low price flier, but they need one or two significant arms to take the next step. They should have the financial wherewithal to get at least one.
Major Moves on the Horizon
The Brewers have two things going for them. First, they have solid prospect depth and that's particularly true in the outfield. They could deal some of their veterans to make room for those youngsters or deal the youngsters for veteran pitching. They also have some cash to spend as well. They could do both and end up getting two or three pitchers for the staff.
Pittsburgh Pirates
2017 Record: 75-87 (4th)
Free Agents: C Chris Stewart, 1B John Jaso, RP Joaquin Benoit
Additions: None
Losses: None
At first glance, it would appear that all is well for Pittsburgh. They really aren't losing anyone of note and they get Starling Marte back for a full season. They have some young players that are destined to get better as well. Yet, there are rumblings underneath it all. Primarily, you have the problem of competing with the Cubs and Cardinals every year. It almost takes a perfect season to beat both of them and then you have to contend with the Dodgers and Nationals. There is no room for error.
Major Moves on the Horizon
In that vain, the Pirates may choose to go the rebuilding route. That would have them deal both Gerrit Cole and Andrew McCutchen for prospects. Both would bring in quite a haul if they trade them before the season. McCutchen has one more year left on his contract, so they have to decide if they want him back or not. Rumor at press time was that the Yankees were offering Clint Frazier and a couple of prospects for Cole. If they get that package it may be the impetus for dealing McCutchen.
St. Louis Cardinals
2017 Record: 83-79
Free Agents: SP Lance Lynn, RP Zach Duke, RP, Seung Hwan Oh
Additions: OF Marcell Ozuna, RP Luke Gregerson
Losses: OF Stephen Piscotty, RP Juan Nicasio
So far, you would have to say they've won the exchange on their net additions and losses. However, they had a deal for Giancarlo Stanton that he turned down. Ozuna ended up being the concilation prize. It gives them one more very good hitter in a lineup that doesn't have any great ones. That might ultimately be the difference between the Cardinals and Cubs when all is said and done.
Major Moves to Come
The loss of Lynn could ultimately get them to go out and sign one more major arm. Keep in mind, they also traded Mike Leake late last season to the Mariners. They also could use some more bullpen depth, so there is still quite a bit to do for this perennial contender.