2018 Fantasy Baseball: Trade Deadline July 27 Update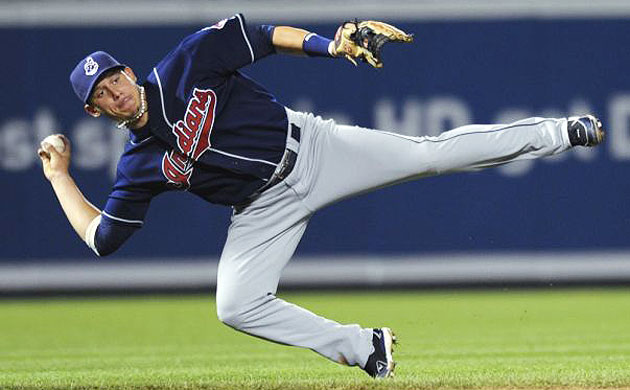 Another day goes by and another couple of deals go down. In the past, we have covered each deal individually and when a deal is significant enough we might do that. Friday afternoon saw a couple of middle infielders move to contenders when the Twins dealt Eduardo Escobar to the Dbacks and the Mets deal Asdrubal Cabrera to the Phillies. As per usual, we will cover each of these deals with the impact on their new teams and the possible impact for you.
Eduardo Escobar to the Dbacks
This was a good deal on paper for both teams. The Twins aren't going anywhere this season and get three Class A prospects in exchange for two months of Escobar. As usual, the return for the Dbacks depends greatly on what Escobar can give them down the stretch. Unlike some other trade candidates, Escobar can play three different positions on the infield, so he gives the Dbacks some flexibility. Escobar has a .852 OPS on the season with 15 home runs and a league leading 37 doubles. However, he has never had an OPS higher than .758 before this season.
Escobar is on pace for career highs in home runs, runs, and RBI. He also has the highest slugging percentage of his career. For fantasy owners, the obvious upside is putting him in a lineup with Paul Goldschmidt, David Peralta, and A.J. Pollock. That should help him with run scoring and run producing opportunities. Of course, there are no guarantees with the league switch, but everything on paper points to him being more productive in the desert than he was in the Twin cities.
Asdrubal Cabrera to the Phillies
Unlike the Twins, the Mets got a top 100 prospect (according to Baseball Prospectus) out of the Phillies in exchange for Cabrera. Franklyn Kilome goes to the Mets in exchange for Cabrera and while his numbers at AA Reading may not have looked great. Still, the right hander immediately slots in as the Mets fifth best prospect according to MLB.com. That's not a bad haul for a guy that will be a free agent in two months.
Cabrera has quietly put up some good numbers this year and should be eligible at third, short, and second before it is all said and done. He has slashed .277/.329/.488 in one of the better pitcher's parks in baseball. His 18 home runs and 58 RBI have flown under the radar. If he is able to get eligibility at those other two positions then he could be one of the better infielders on the fantasy market. Add that to an offense that features more talent than what he is leaving in New York and he could be the difference they need for a playoff push.