2019 Fantasy Baseball: August Redraft– Second Basemen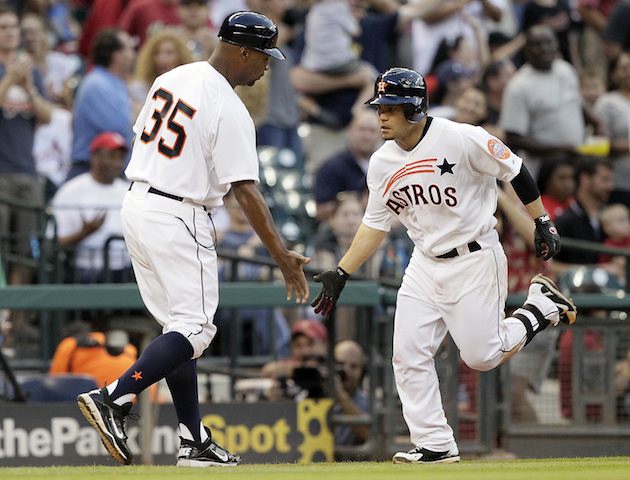 There is never a more fun time in fantasy sports then draft time. Fantasy football players are certainly gearing up for their drafts right now. It's easy to place all of your eggs in that draft basket, but any good fantasy player knows that how you navigate the waiver wire and trades determines how you end up doing during the season. Every draft participant has that fish story about the sleeper they found late in the draft, but they also have just as many stories about the big name player that went bust.
So, what we are doing here is looking at the preseason top twelve (most fantasy leagues have twelve players) players at each position according to Yahoo and looking at where they currently rank. You'd be surprised how many rank outside the top twelve at this point in the season. Of course, there are two months of action left and anything can happen. So, we will look at what each player can do to redeem themselves if possible. We will focus on six category leagues for the time being and all rankings are based on those formats. Statistics are accurate through August 6. It should be noted that numerous players are eligible at second base. We are taking only players that are primarily second baseman and the rankings are also for only players that are primarily second basemen.
Jose Altuve–Houston Astros
Preseason: 1
Current: 8
Numbers: .298/18/52/45/4/28
It's popular to ask what is wrong with Jose Altuve. If you take his 78 games and extrapolate it out to 110 games then you'd see his numbers would be at or near career norms. He doesn't steal as many bases anymore, but everyone slows down eventually. He has added power to compensate. Unfortunately for him, attendance is part of the grade. He has missed extended time two seasons in a row. If he continues hitting like he has the last month he could eventually reenter the top five.
Whit Merrifield– Kansas City Royals
Preseason: 2
Current: 1
Numbers: .301/12/77/55/16/38
Just to prove the point, Altuve would be north of Merrifield if he were healthy the whole season. Merrifield has accumulated a number of runs scored in spite of being on a terrible team. He also has the benefit of being a decent base stealer in an environment with fewer speed threats. He doesn't dominate in any single category, but contributes across the board.
Daniel Murphy– Colorado Rockies
Preseason: 3
Current: 14
Numbers: .300/11/43/60/1/24
Like Altuve, he'd be a starting quality second baseman with a full season's worth of at bats. He's missed about 25 games. That's about a month's worth of at bats. Add a few home runs and about 15 runs and RBI and you'd see he'd be right there with everyone else. Murphy doesn't offer any speed and very little patience, so his value will always be somewhat limited.
Ozzie Albies–Atlanta Braves
Preseason: 4
Current: 4
Numbers: .290/15/72/61/11/37
Like Merrifield, he does a little of everything and he plays for one of the better teams in baseball. He is on pace to score 100 or more runs for the second consecutive season and has even added a little bit of patience to his game. He will either meet or exceed most of the numbers from last season. It will be fun to see how much he continues to develop beyond this season.
Gleyber Torres– New York Yankees
Preseason: 5
Current: 3
Numbers: .281/23/70/62/4/41
The biggest impact on Torres' value is the fact that he has played 67 games at shortstop. He is still primarily a second baseman. He moved due to the injuries to Didi Gregorius and Troy Tulowitzki. Now, Gregorius is back and he can play his natural position. Like Albies, he has either maintained or improved in every category. He doesn't have speed, but he has everything else.
Jonathan Villar–Baltimore Orioles
Preseason: 6
Current: 2
Numbers: .268/15/75/52/24/40
Thus, we see the difference between real baseball and fantasy baseball. In real baseball, Villar is decent enough. He gets on base at a decent clip, has some pop, and has some speed. His defense sucks, but that hasn't always been the case. In fantasy baseball he fills every category. So, he is an elite level second baseman. Sometimes you just have to suspend disbelief.
Rougned Odor– Texas Rangers
Preseason: 7
Current: 9
Numbers: .209/20/53/64/8/30
How does a replacement level player register in the top ten? Well, he produces in the categories necessary to do so. Lets ignore that he doesn't get on base and that he is below average defensively. We can focus on the impressive power and decent speed numbers (lets also ignore that he's been caught stealing as often as he has stolen a base). Odor is a bad baseball player, but sometimes bad baseball players can be decent fantasy players.
Dee Gordon– Seattle Mariners
Preseason: 8
Current: 34
Numbers: .280/3/26/27/16/11
I hate one category players. Even if Gordon played every day he still wouldn't give you anything in terms of power or run production. Sure, he might steal 30 bases but how much are you willing to give up in the other categories just to get those steals? Gordon is aging and likely won't be the speed threat he has been moving forward. He likely won't be drafted from here on out.
Robinson Cano– New York Mets
Preseason: 9
Current: 36
Numbers: .252/10/37/32/0/17
Cano tore his hamstring, so he is likely out for the season. It has been a forgettable year for the star second baseman. It's been two down years in a row for him. Will this be the way things go for the rest of his career? Even still, in 166 games Cano hit about .275 with 20 home runs with 81 runs and 82 RBI. In other words, if he can play 150 or more games then he might return to a useful player.
Mike Moustakas– Milwaukee Brewers
Preseason: 10
Current: 5
Numbers: .265/27/64/62/3/37
The Brewers made two of the best one year deals in history. Moustakas and Yasmani Grandal have paid huge dividends. Moustakas ability to play second and third has just been an added bonus. Travis Shaw turned into a pumpkin, so that shift was needed. We are focused purely on second base rankings, but multiple position flexibility should always be considered.
Jose Peraza–Cincinnati Reds
Preseason: 11
Current: 44
Numbers: .236/6/29/31/5/11
It's fair to ask how he got into the top 12 before the season. 2018 saw him hit 14 home runs and steal 23 bases. That's a pretty good combination, but he turned back into a utility infielder this year. Add that to Scooter Gennett's injury and you can see why Derek Dietrich was such a good find. Speaking of waiver wire claims, that's a good example of a guy that came out of nowhere.
Cesar Hernandez– Philadelphia Phillies
Preseason: 12
Current: 15
Numbers: .282/8/50/49/6/25
Hernandez's best trait was his ability to draw walks. He drew 95 walks in 2018, but has slumped to 25 this year. Otherwise, there is nothing special about Hernandez. He hits for a decent average, but he isn't elite. He doesn't hit for power or steal a lot of bases. So, that was really the only thing setting him apart.