30 Prospects in 30 Days: Dylan Bundy – SP – Baltimore Orioles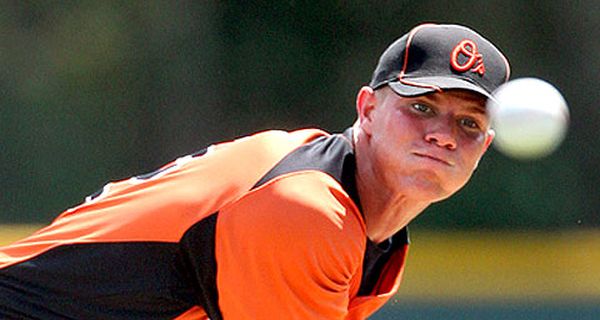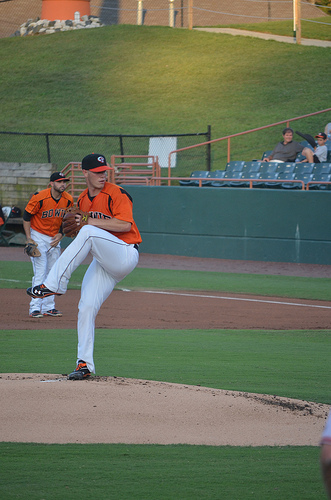 Dylan Bundy is the highest rated pitching prospect in all of baseball and is creating a lot of buzz and excitement around Baltimore regarding his future.  You can't blame an Orioles fan for envisioning him as their Stephen Strasburg.  But before we hop into Doc Brown's Delorean and head to the future, let's take a look at what matters regarding Dylan Bundy right now, which is his 2013 fantasy impact.
Bundy is the top rated pitching prospect for a reason.  The Orioles chose him with the fourth overall pick in the 2011 MLB draft and for good reason.  The right hander has a sizzling fastball that has topped out as high as 100 mph, a devastating, knee buckling curve ball, and a progressing change up that has replaced a cutter the Orioles have removed from his arsenal.  If he is able to master his arm speed on that change up, combined with the high 90s fastball and knee buckling curve ball, he has the potential for a Verlander-esque ceiling.  But yes, I said ceiling.
There isn't much to show regarding his pro stats. I am not about to show you how he mowed through A and A+ ball because that doesn't prove anything.  When Bundy was promoted to AA, his control of a strikezone decreased a bit with higher walk levels, a sign that at a higher level he may have been nibbling corners too much.  Lets take a quick look:
| | | | | | | |
| --- | --- | --- | --- | --- | --- | --- |
| Level | IP | H | BB | SO | ERA | WHIP |
| AA | 16.4 | 14 | 8 | 13 | 3.24 | 1.32 |
The 8 walks in 16 innings computes to a little more than 4 per 9 innings, which is too high, especially considering the level he was playing at, second tier minor leagues.
When pitchers and catchers reported to spring training Buck Showalter said that he hasn't ruled out the young guns fighting for spots on the roster, stating he was taking his best 25 players from spring to Baltimore with him.  However, he did also say he expects Bundy to pitch for the club in September and for a potential October playoff run.
2013 Fantasy Impact Verdict: The bottom line is Dylan Bundy will not be a fantasy factor for your 2013 team.  He has only thrown 1.2 Major League innings and zero at the AAA level. At best, stalk your FA/waiver wire in late August just before MLB roster expansion (first week in September) and snag him for some playoff push starts, but that's all you can expect.
2014 Prediction: Bundy will be drafted for next year's fantasy season, and non-keeper league owners will inevitably become angry when they realize his innings are limited to 145 and they could have snagged a more seasoned veteran.
– Follow and banter with John on Twitter @JohnnyCrashMLB