45 Prospects in 45 Days: Miami's Jake Marisnick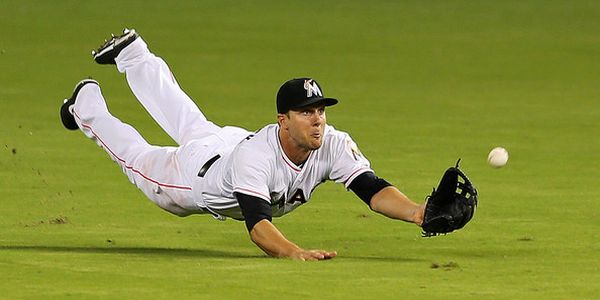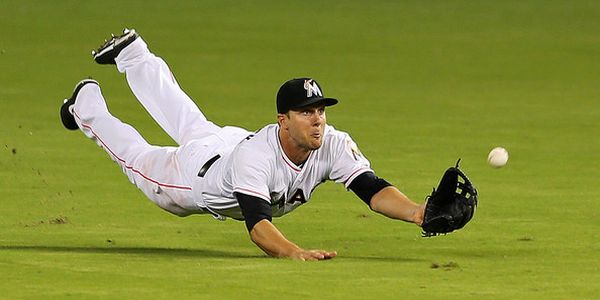 Over the next 45 days the staff here at The Fix will profile and predict the fantasy fates of prospects that could – should, in some cases – be closely monitored on the waiver wire or even in the draft room.
For the projection portion of the article, we will try our best to give you projections from all three major projection systems. Those projection systems are: ZiPS, Steamer, and Oliver. Oliver varies from the other two by projecting what a player would accomplish over 600 PA. Obviously, most prospects won't reach 600 PA, due to various reasons. It can help to pay more attention to the rate stats that are included in order to get a clearer idea of what you're dealing with in a particular player.

Profile
Jake Marisnick was one of a few Marlins – joining Christian Yelich, Marcell Ozuna, and phenom Jose Fernandez – that spent time at the major league level last year despite the team's placement on the win curve. Miami's ownership might do a lot of things terribly wrong, but they definitely do not hold players back for service time reasons.
Despite the Marlins' confidence in Marisnick, it appears a little more seasoning in the minors could have been beneficial because he struggled mightily at the plate during his 40 games slashing .183/.231/.248.
Marisnick has long been thought of as a "toolsy, raw, project." He possesses a lot of ability, including good defense, but it just may be a little while before it's all put together.
Pundits
Marisnick has three tools that garner immense praise from scouts, and one that is developing rather quickly, as stated by Fangraphs' Mike Newman here:
Marisnick already flashes three plus tools: center-field defense,  arm strength and speed, although he doesn't run a ton. His power isn't far off from developing into a plus skill but it's not yet fully developed. Contact issues continue to limit Marisnick's offensive ceiling, and his lack of patience at times is also an issue.
Jason Parks, of Baseball Prospectus, echoed many of the concerns that Newman had above. Basically, if his hit tool improves, his power should play at least average, if not a little higher. It remains to be seen just how much his hit tool will improve.
Minor League Production

Marisnick's minor league track record is a little rocky, but there are more ups than downs. After struggling during his first stint at AA, he fared much in 2013 and was subsequently called up. From there, we know what happened in Miami.
Despite his fairly consistent production, some things are trending in the wrong direction. After posting solid, yet unspectacular, walk rates during his first two stops up the ladder his walk rate has since plummeted and never cracked 6% again. Add that in with the fact that his strikeout percentage has spiked, and the picture isn't quite as pretty.
On the positive side of things, Marisnick's raw power did translate into game situations better in 2013 – as evidenced by his 12 home run output in AA.
Projections

Per usual, pay more attention to the rate stats projected than the raw numbers because playing time is hard to project, especially when dealing with prospects.
None of the systems love Marisnick. His aforementioned walk/strikeout rates are not projected for improvement. Marisnick's swing and miss profile isn't profiling very well at the moment, for a multitude of reasons, but the main one seems to be that he doesn't quite hit for enough power to overcome his other deficiencies. His projected 22 percent strikeout rate – while not good – isn't a dealbreaker, but he's going to need to walk more or hit for more power – likely a combination of both – in order to be a productive major league hitter.
Prediction
Marisnick is an interesting long-term prospect, but his game needs a little more refinement. I trust the opinions of the prospect evaluators listed above a great deal, and if they believe his hit tool needs work, I'm in agreement with them. It's hard to argue when his scouting report matches up with his stat lines.
There is no doubt that Marisnick has 20/20 potential, but for the time being it appears that production will come with a low average/low OBP – ala Chris Young, although a little less sexy. If his hit tool improves Marisnick could shoot up prospect lists, but I'm skeptical. As it stands, Marisnick is likely slated to begin the season in the minors, which is probably for the best.