45 Prospects in 45 Days: Pirates' Gregory Polanco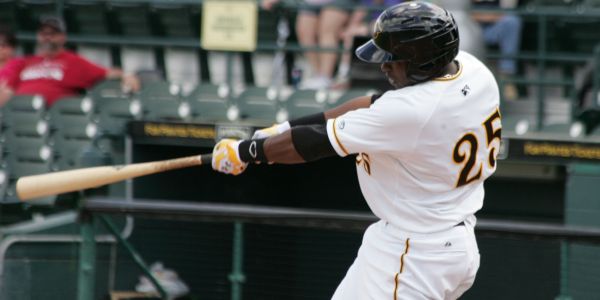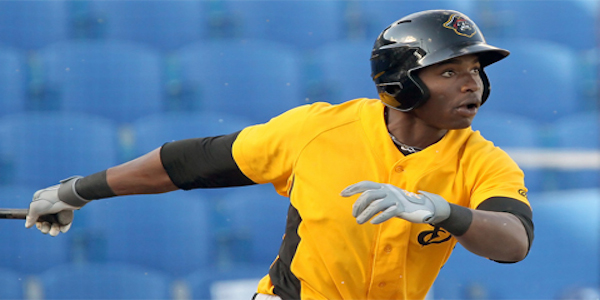 Over the next 45 days the staff here at The Fix will profile and predict the fantasy fates of prospects that could – should, in some cases – be closely monitored on the waiver wire or even in the draft room.
For the projection portion of the article, we will try our best to give you projections from all three major projection systems. Those projection systems are: ZiPS, Steamer, and Oliver. Oliver varies from the other two by projecting what a player would accomplish over 600 PA. Obviously, most prospects won't reach 600 PA, due to various reasons. It can help to pay more attention to the rate stats that are included in order to get a clearer idea of what you're dealing with in a particular player.
Profile
Gregory Polanco is – or at least very well could be – a five category producer in the immediate future. Polanco is a toolsy outfield – it seems like Pittsburgh already has a few those. He's still learning to tap into his raw power, but scouts are enamored with his swing and advanced plate discipline. Despite being only 21 at the time of promotion to AAA, Polanco only chased ~16% pitches outside of the zone, and made contact on ~93% of swings at pitches in the zone, according to Minor League Central.
Winter league stats should be taken with a grain of salt – even more so than Spring Training number – but it's still nice to see Polanco building on his 2013 success deep into the winter. He won the MVP award of the Dominican winter league he played in by posting a .331/.428/.494 line in 166 at-bats.
Polanco was also able to put on weight throughout the season – after being listed at 170 pounds to open the year – which should help his power production in the future.
Who knows how good the pitcher is in the gif below, but it's still nice to see his swing and power in action.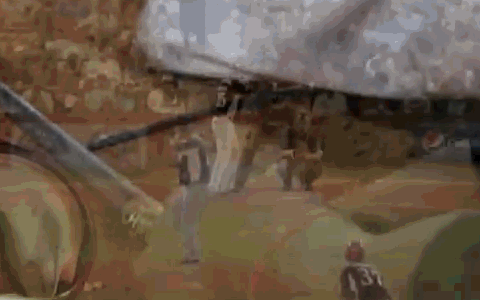 Pretty easy home run stroke, according my untrained eyes. I was also pleasantly surprised to see just how much his frame has filled out. It's quite the change, from old highlight videos.
Unfortunately, there is no fantasy credit for Polanco's phenomenal defense, so we'll have to just enjoy his exploits on defense outside of the fantasy spectrum.
Pundits
Polanco is a consensus top 50 prospect entering 2014. He is currently ranked as MLB.com's 13th best prospect. ESPN's Keith Law also ranks Polanco at 13. Baseballs Prospectus' Jason Parks a little lower on Polanco, ranking him at 24 in his latest update, an improvement of 20 spots since last year's list.
Jason Parks' scouting report after Polanco's showing during the week of the Futures' Game glows, as you can see below:
Wow. This guy is a stallion. I loved it. I loved the body, with long legs and a high butt; I loved the present strength and the easy-to-dream-on projection; I loved the stroke, although you can see that he might struggle with coverage on the inner third because of the swing length.
Parks also referred to Polanco's swing by simply writing: "Polanco's swing sounds like unicorns mating."
Keith Law, who is a huge fan of Polanco, had the following to say:
Polanco is one of the most exciting position-player prospects in the minors due to his combination of all five tools and a very mature approach to all parts of the game.

His main calling card now is his plus-plus defense in center, with great range due to his speed and much better reads on balls than he was making early last year. He shortened up his swing without sacrificing any power, maintaining his high contact rates despite spending half of 2013 at Double-A in just his second year in full-season leagues. He's a 70-grade runner out of the box, and his plate discipline and approach are way beyond what you'd expect from a player so young and inexperienced.

He's going to impact the game on offense, on defense and on the bases, a 25-homer guy with high OBPs and outstanding glovework in the outfield. The suddenly talent-rich Pirates can prepare to get even richer.
Minor League Production
Now that we've covered what scouts think, let's do the impossible and scout a stat line. Polanco came into the Pirates' system as a toolsy player that was somewhat raw, so a little time to put everything together was needed. In 2012 – and especially 2013 – Polanco did just that.

Polanco has performed admirably across three levels of ball to date. He received a late call up to AAA, but I excluded it because it was only a two game sample.
Polanco's ability to hit for average is buffered by his hit tool which allows him to limit his strikeouts and use his speed to his advantage. His ability to draw walks will also be a plus as he matures. His AA numbers are lower than his high-A numbers, but that's to be expected given he was ~2.5 years younger than the average player in the league. Polanco is still rounding out his game, and his minor league track record of success is evident in the projections below.
Projections

It shouldn't come as a shock that projection systems love Mr. Polanco. He's spent the last two seasons torching the minor leagues, and while that isn't a guarantee on the future, it's a phenomenal indicator of future success. It's fairly clear that despite his lack of AAA experience – 2 games – all three of the above projection systems believe in his ability to be an above league average player.
Polanco's number one comp, according to ZiPS, is Johnny Damon. The Pirates would be/should be thrilled with Polanco if he turns into a Damon-esque player.
Prediction
Polanco's 2014 value depends completely upon if he is on the Opening Day roster. If he is able to break camp with the team he could easily be a very valuable asset. However, as it stands, breaking camp with the team might be a difficult task.
A top 50 outfield finish should be extremely reasonable considering that Alejandro De Aza's 2013 season netted him a top 25 finish at the position. Polanco's projections are nearly identical – except for the discrepancy in batting average – to De Aza's numbers from 2013.
Pittsburgh's lineup is hardly set at the moment. If Polanco is given the go ahead from day one and works his way near the top of the order, I'm comfortable saying I believe he will be a top-35 – Brett Gardner, 2013, territory – outfielder in standard leagues with considerable upside for more.
If Pirates' GM Neil Huntington sticks to his guns and sends Polanco to AAA for a little more seasoning, watch the waiver wire carefully, because you're really going to want him when he's donning the black and gold.