45 Prospects in 45 Days: Boston's Jackie Bradley Jr.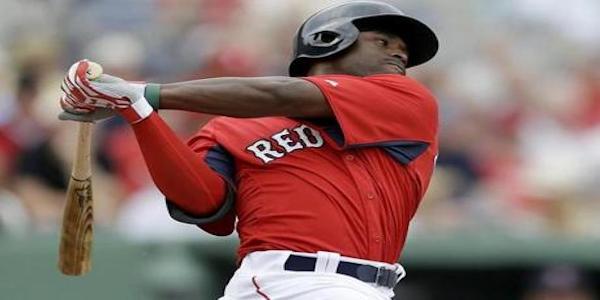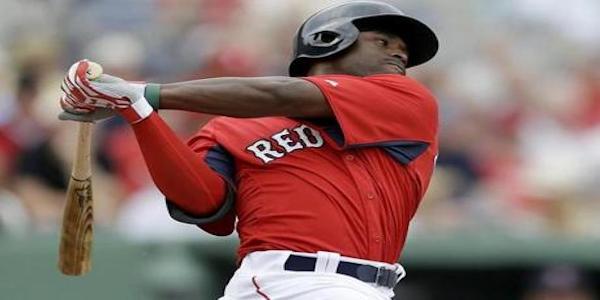 Over the next 45 days the staff here at The Fix will profile and predict the fantasy fates of prospects that could – should, in some cases – be closely monitored on the waiver wire or even in the draft room.
For the projection portion of the article, we will try our best to give you projections from all three major projection systems. Those projection systems are: ZiPS, Steamer, and Oliver. Oliver varies from the other two by projecting what a player would accomplish over 600 PA. Obviously, most prospects won't reach 600 PA, due to various reasons. It can help to pay more attention to the rate stats that are included in order to get a clearer idea of what you're dealing with in a particular player.

Profile
Scouting reports are always a blast to read. For the most part, the reports focus on the player's physical tools – as they should. However, most include thoughts about the player's makeup. It's nearly impossible to read a scouting report about Jackie Bradley Jr. without reading about how wonderful his makeup and IQ for the game are.
Bradley's instincts and baseball IQ really shine through in three areas. He's tremendous reading the ball in center, running the bases efficiently, and working the count. Many will look at Bradley, his position, and his frame and expect gaudy stolen base totals, but he isn't that type of player. Bradley is more along the lines of a 10-15 steal guy with some upside to possibly get to 20 in certain years.
What he lacks in speed, Bradley makes up for in patience and surprising pop. Since being drafted by the Red Sox, he has posted walk rates of: 17%, 13%, and 11%, as he worked his way up to AAA. He was also able to knock 10 balls out of the yard last year in 374 AAA plate appearances.
Bradley's quick cup of coffee after a blazing Spring Training did not go as planned. He struggled in April and was consequently sent down to AAA for a little more seasoning. It's fairly obvious that he was not down in the dumps because he was able to quickly get back to playing his game and posted a .275/.374/.469 line for the rest of the season.
Pundits
Bradley Jr. is essentially a consensus top-50 prospect coming into 2014. He was rated 51st and 23rd, respectively, in Keith Law and Jason Parks' prospect lists. Nearly every scout – including Parks and Law – is in agreement that Bradley's defense is his ultimate calling card, but that there is enough in the bat to make him an all around contributor.
The same talent evaluators are also in agreement that JBJ is the number two Red Sox prospect behind young phenom Xander Bogaerts. John Sickels recently ranked Bradley as such and had the following to say about him in February:
Bradley projects as a .280+ hitter with 10-15 homers a year, 15-20 steals a year as a regular, with a high on-base percentage and excellent defense.
Sickels' description of JBJ fits nearly every talent evaluator's description perfectly.
Minor League Production

JBJ has performed admirably across every minor league level – especially in regards to getting on base. After a slight power dip at AA, he slugged well above .450 again over a pretty large sample. It remains to be seen how well his power output will translate to the major league level, but his minor league track record shows an ability to at least hit for an acceptable amount of power.
Projections

All three projections see the same player, although Steamer and Oliver are a little higher on the offensive side of the game. Those projections seem more than fair to me and right in line with the scouting reports. If given 600 PA – like Oliver assumes for all position players – a 15/10 season isn't out of the question, although it seems like the high end with maybe a little room for growth in the steals department.
Prediction
Unfortunately, most fantasy players will have to admire Mr. Bradley from afar. He is the type of player that will be more valuable in real life – at least for now – due to his defense, which we don't get credit for in most leagues.
He'll have value in deeper leagues, but Bradley Jr. is much more of a Denard Span or Austin Jackson type player than the man he is replacing.

Much like all of the men above, a large amount of Bradley's value is tied up in how many times he can cross home plate, which in turn is connected to his slot in the batting order. It remains to be seen how exactly he fits into Boston's plans and lineup, but at the moment there is no carrying fantasy tool. His value does tick up a little in OBP settings. Unless you're in a deeper league you're unlikely to get much value from Bradley in 2014.