Fantasy Baseball Final: August 19, 2016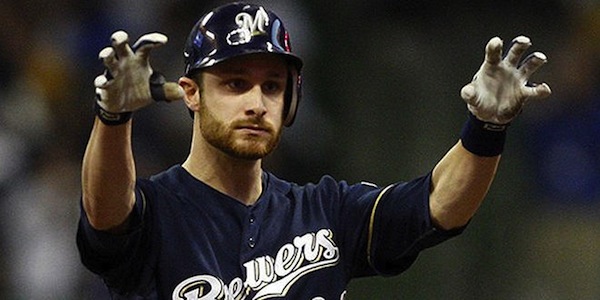 The best thing about baseball is that you can't script it. The Toronto Blue Jays and Cleveland Indians are embroiled in an important weekend series and they didn't disappoint on Friday night. The Indians hit two home runs in the ninth inning to walk off with the win. The second home run was an inside the park job by Tyler Naquin. The win validated a tremendous eight inning effort by Trevor Bauer where he struck out 13 Blue Jays and gave up only two runs. Unfortunately for him, the win went to Jeff Manship following a perfect ninth inning. Remind me again to talk about how arbitrary a statistic wins is.
For the Blue Jays, it was a disappointing conclusion for closer Roberto Osuna as he blew his third save of the season, but the six inning effort from Francisco Liriano is definitely a positive. Liriano was acquired in one of those "take my wife please" kind of deals, but he has been decent enough. He's certainly not an ace, but he gives them a decent end of the rotation arm moving forward.
If you read one thing…
The Texas Rangers have gone nuts since the trade deadline. Of course, when you acquire a top notch catcher, designated hitter, and reliever things will tend to go your way. Still, you cannot underestimate the run that Jonathan Lucroy is on. He already has seven home runs as a Ranger and an OPS over 1.100 in a little more than two weeks of action. They've won seven of their last ten games to stretch their lead to seven and a half games.
We kind of expected… 
The Boston Red Sox continue to drown their opponents in offense. They scored ten runs against the Tigers on Friday night. That followed an eight run effort on Wednesday night and wins on Monday and Tuesday (they had a hiccup on Thursday). Don't look now, but Hanley Ramirez is in danger of reaching 100 RBI in the season. He now has 76 RBI on the season and is hitting .346 in his last seven games with two home runs and ten RBI.
We didn't expect…
You can look at the Braves overall record and certainly pity them or poke fun at them, but they've done a pretty good job of putting together a competitive lineup while we weren't looking. Ender Inciarte is rounding into shape. Matt Kemp adds a decent middle of the order bat and Dansby Swanson is a star in the making. Add a solid pitcher or two to their rotation and they could be a competitive.
Save Opportunities 
Roberto Osuna (blown save)
Fernando Rodney (#22)